Portfolio
Discover our fixed Hybrid OR solutions.
The Interventional Image Guided Systems (IGS) family of fixed imaging systems offers excellent image quality with advanced applications at a low dose for a wide range of procedures. The time has come to bring IGS into the hybrid environment. GE Healthcare is committed to delivering simple solutions to help you perform complex hybrid cardiovascular and endovascular procedures with more confidence.
Discovery IGS 730
Rediscover space and movement.
GE Healthcare's newest Image Guided System, Discovery* IGS 730 goes beyond floor- and ceiling- mounted technologies to a highly mobile, laser-guided motion technology. Discovery IGS 730 allows for advanced imaging capabilities and precise motion and positioning of the system in the room.
Facilitate compliance with hygiene requirements: Discovery IGS 730 is suspension-free and is compatible with laminar flows and ISO 5 air quality.
Answer the needs of multi-disciplinary Hybrid OR teams: Physicians, nurses, technologists and anesthesiologists can have free access to the left, right or head of the patient. The OR table is an operating table that accommodates surgical accessories, such as retractors and arm boards, as well as dedicated accessories to facilitate anesthesia management.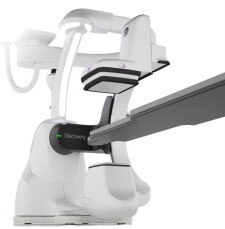 Discovery IGS 730:
Highly mobile, laser-guided technology
Innova IGS 520, Innova IGS 530, Innova IGS 540 in OR configuration
Expanding your capabilities.
The Innova* IGS in OR configuration is a floor-mounted solution that fits your OR and allows you to perform more cardiovascular and endovascular procedures in one room with flexible patient access.
See more and better with excellent anatomical coverage and detector efficiency.
Simplify installation with a floor-mounted solution that fits your OR.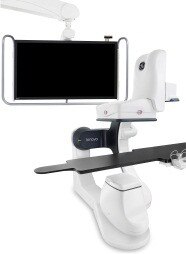 Innova IGS 530:
More procedures in one room with flexible patient access
Discover our mobile Hybrid OR solutions.
Complex cardiovascular and endovascular procedures do not require complex solutions. You want a Hybrid OR solution that brings high-definition vascular imaging and flexibility in an environment where you can be comfortable.
OEC 9900 Elite, OEC 9900 Elite MD, Nuboom M4
The OEC 9900 Elite is designed to deliver superb clinical images during both simple and challenging imaging cases, with fast and easy positioning.
Mobile solutions bring high-definition vascular imaging and flexibility into your environment.
Discover our Hybrid OR ultrasound solutions.
Vivid E9
Vivid* E9 cardiovascular ultrasound system with the 4D TEE transducer enables the system to be used in the Hybrid OR as a visual aid when performing procedures such as mitral valve repair, TAVR/TAVI, ASD closures and PFO closures.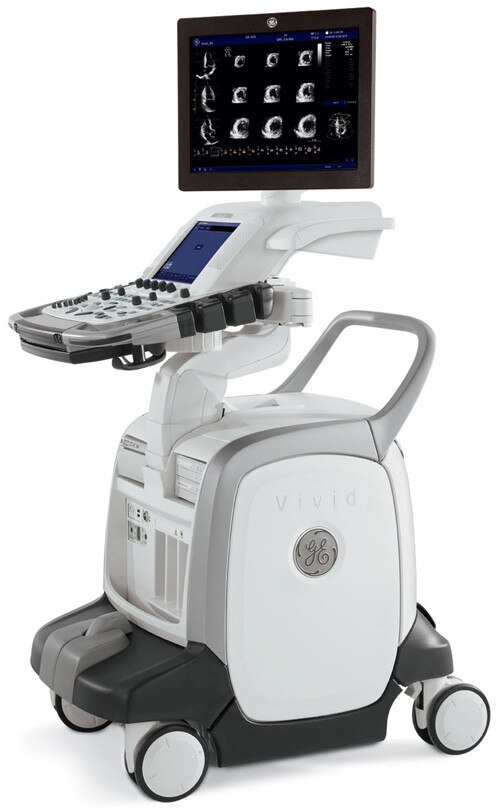 Vivid E9 Cardiovascular Ultrasound for the Hybrid OR
Venue 40
The Venue* 40 offers vascular access for the Hybrid OR.
The system includes vascular access presets, large screen for easy viewing and zero physical footprint when mounted on the table.
There are no buttons, no keyboard and no knobs to complicate the process, which also helps reduce nosocomial infections.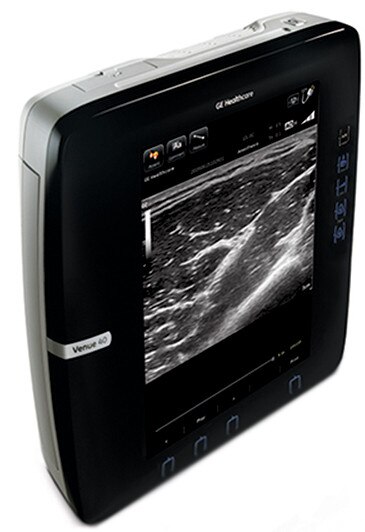 Venue 40
Point-of-care
Ultrasound for the Hybrid OR
LOGIQ e
Amazing accuracy leads to amazing outcomes.
The LOGIQ* e ultrasound system offers B-Steer + Needle Recognition to help reduce risk when guiding a needle. It's particularly well suited when precise placement of the needle tip and visualization of fine anatomy is required.
The system has a small physical footprint to accommodate a crowded OR.
LOGIQ e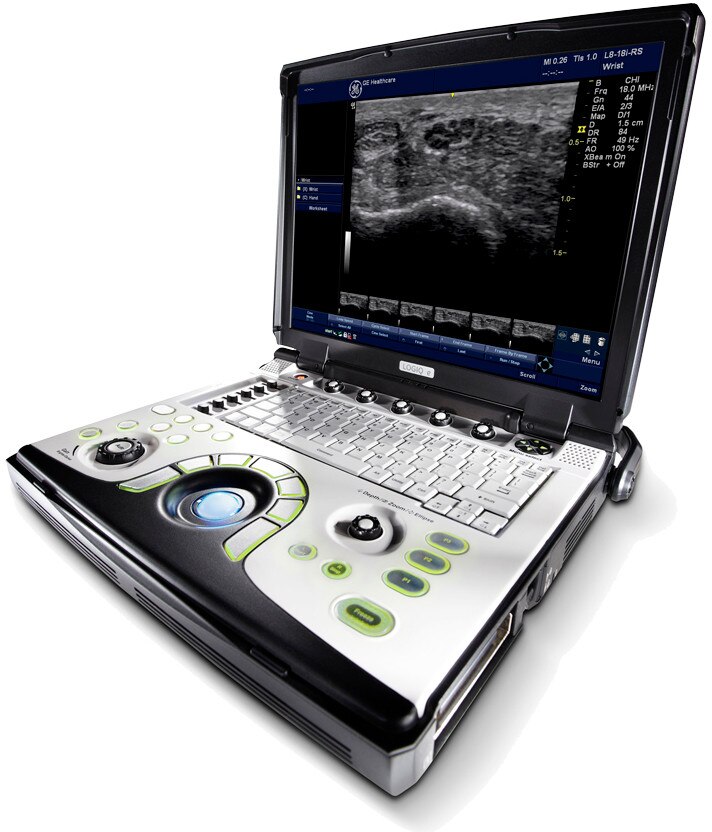 Discover our Hybrid OR anesthesia solutions.
Aisys Carestation
Digital precision and simplicity, integrated.
Aisys* Carestation* is a sophisticated, digital anesthesia delivery system solution for your surgical anesthesia needs. GE Healthcare defines digital to mean that all core elements of the anesthesia system - the ventilation, vaporization, and gas delivery - are digitally controlled and measured. A digital anesthesia system also includes advanced communication protocols that enable digital data communication.
Aisys Carestation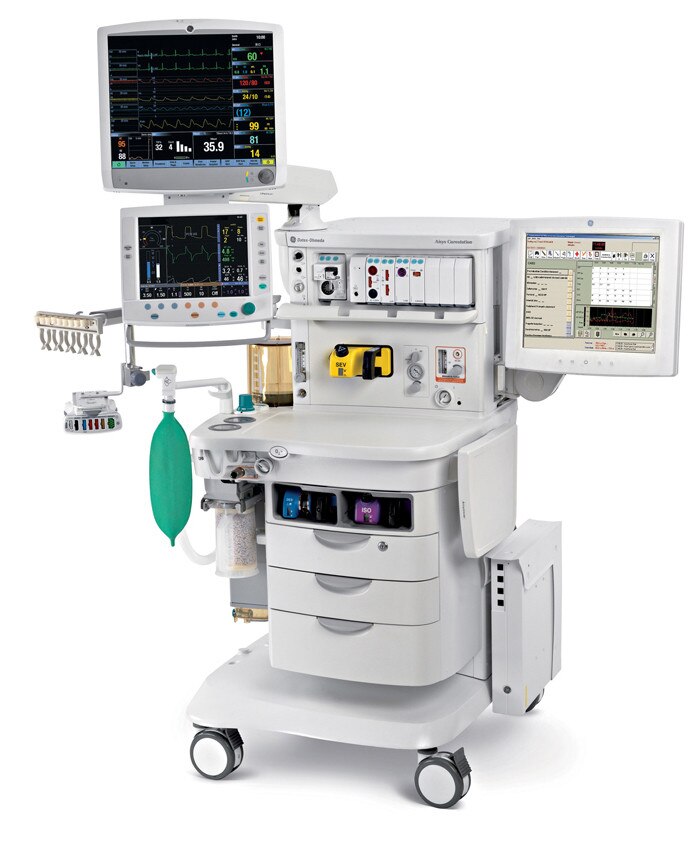 Advanced Applications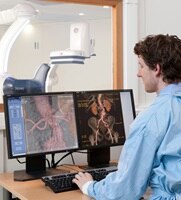 Advantage Workstation (AW)
Advances in treatment delivery techniques drive a need for continually increasing precision and accuracy. AW's advanced applications give you the cutting-edge tools you need to review, assess and diagnose with confidence and speed. AW applications enable you to get integrated visualization and efficient management of multi-modality data sets and workflow.
Help ensure accuracy when performing a variety of hybrid endovascular and cardiovascular procedures, including Transcatheter Aortic Valve Replacement (TAVR), Transcatheter Aortic Valve Implantation (TAVI), Endovascular Aneurysm Repair (EVAR) and Thoracic Endovascular Aortic Repair (TEVAR).
Plan, guide and assess hybrid procedures with confidence.
Vascular Applications (T/EVAR Assist):
Plan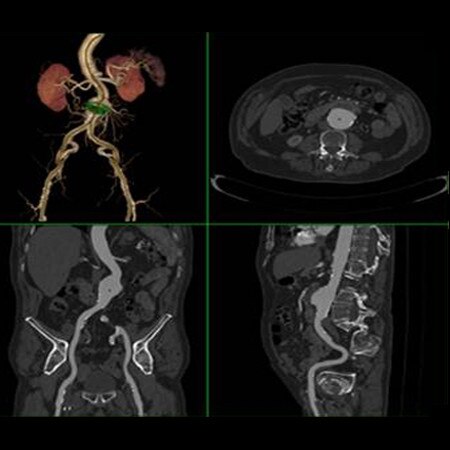 0 - click bone removal and vessel tracking to quickly visualize the aorta anatomy and perform key measurements.
Guide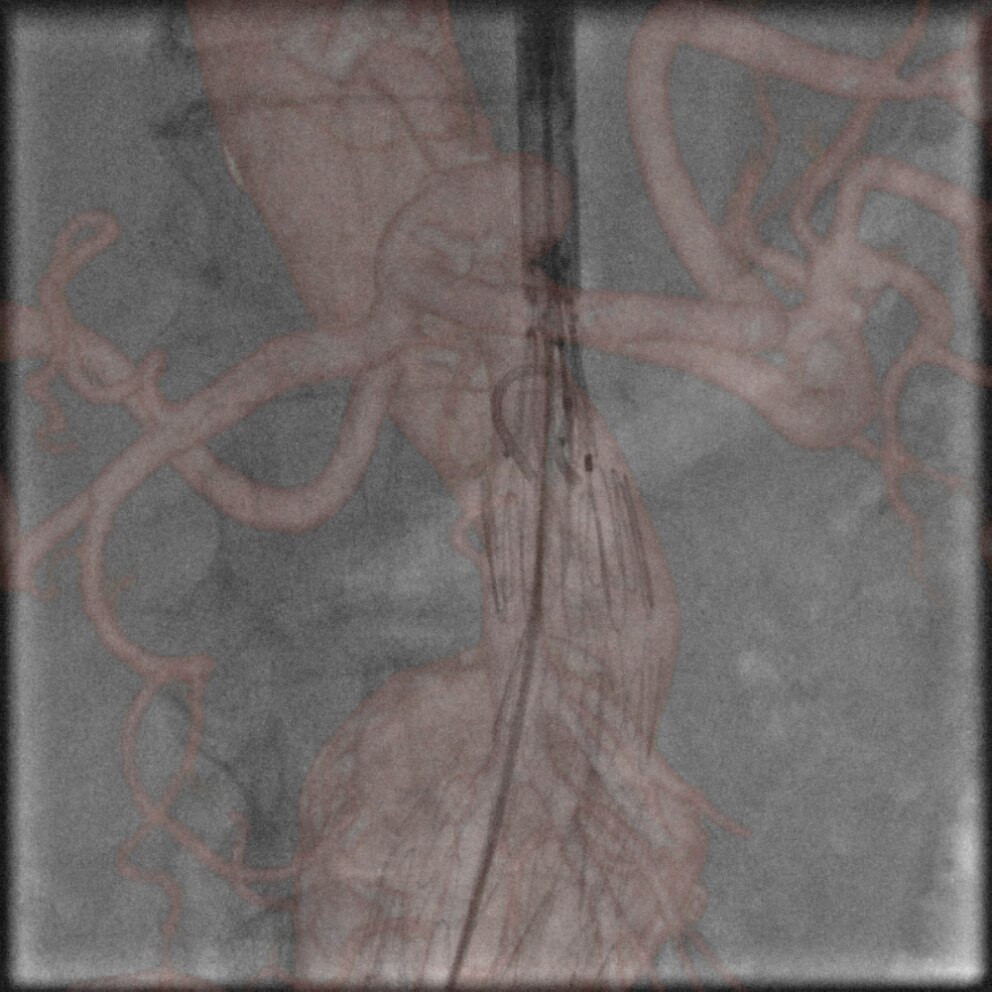 Get real-time guidance with Blended Roadmap, Innova* Vision technologies. Directly register CT and MR 3D models with only 2 fluoroscopy views for efficiency in procedure time and dose.
Cardiac Applications (VALVE Assist1):
Plan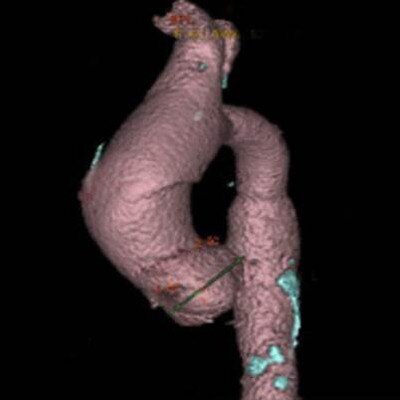 Valve Planning allows you to size the aortic root annulus, essential for device selection. It also helps to identify valve plane orientation for successful deployment (CT images).
Guide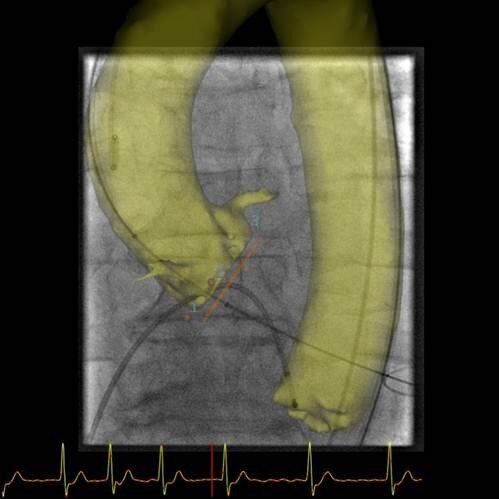 Innova HeartVision technologies provide high precision for real-time guidance to assist valve positioning and deployment, while minimizing motion with ECG synchronization and image stabilization.
Either Innova 3D or pre-operative CTA images can be overlaid on top of the fluoro. Preoperative imaging can be overlaid without the need to acquire an intra-operative 3D image.
Videos
Endovascular Aneurysm Repair (EVAR) Assist

VALVE Assist

1. Image displays Edwards Sapien** Aortic valve (P100041).
Dose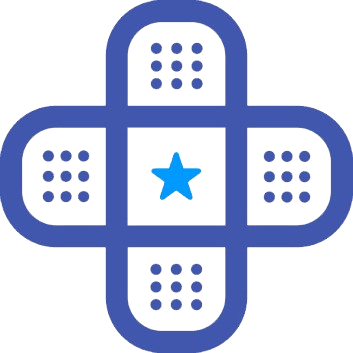 Lowering radiation exposure levels. Raising knowledge levels.
Historically, the idea of reducing radiation exposure often meant lowering the quality of the diagnostic image. At GE Healthcare, we work hard every day to balance these considerations.
When it comes to medical radiation, our Hybrid OR imaging devices and systems are designed to obtain the image quality physicians need, while providing them with the flexibility to use the level of radiation most appropriate for each patient's clinical situation.
Learn more about:
Clinical Experience
See how other clinicians are using GE Hybrid OR solutions.
Find out about clinicians' experience. Click to download or view any of the following testimonials to learn how GE Healthcare customers benefit from our Hybrid OR solutions.
Vascular
GE brings flexibility to St. George's Vascular Institute
Femoral Angiogram on Mobile Hybrid OR

Mobile Hybrid Dr. Coatti Testimonial

AAA Stent on Mobile Hybrid OR

Discovery IGS 730 Testimonial - Pr. Haulon, CHU Lille, France