EP Legacy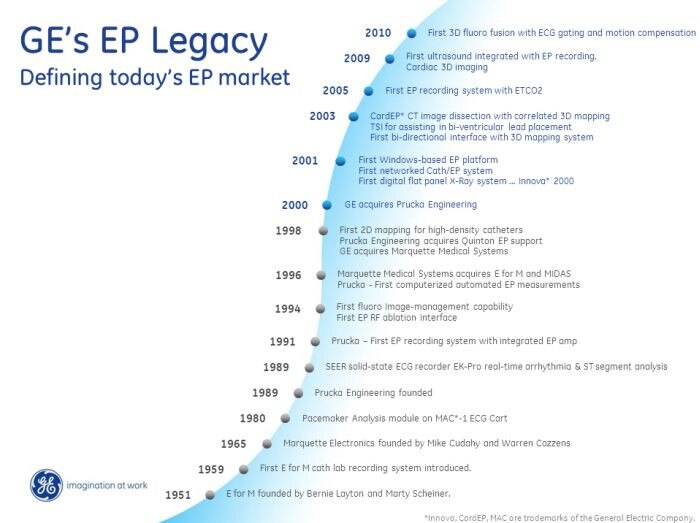 Dose
Exceptional quality while helping you achieve low dose. Smart thinking.
The family of Innova X-ray systems deliver excellent fluoroscopy with dedicated low-dose EP protocols-giving you the clinical image quality you require while helping you achieve low dose. Each Innova system includes DoseSense, a comprehensive system focused on three innovative GE Healthcare technology pillars designed to maximize dose efficiency, simplify dose management, and reduce dose.
AutoEx: Uses the image chain to its optimal performance for specific applications, allowing the physician to automatically set and adjust parameters for optimum image quality and dose levels. The system also allows physicians to easily personalize and manage image and dose settings to accommodate a wide variety of conditions and to achieve different clinical objectives.
Dose personalization: Enables customized dose preferences by protocol, patient, and physician with a wide range of dose and image quality options in the exposure control system.
Fluorostore: Stores, displays, and plays loops of the last 450 fluoroscopic images at the push of a button, for streamlined image review to help avoid extra images and dose exposure.
Dose Reports2: Helps you track and manage dose exposure to help monitor staff and patient dose levels. Easily view skin-dose profiles, generate dose-by-procedure reports, and identify potential cases outside of your dose protocol.
Virtual Collimation: Allows clinicians to preview collimator positioning without additional radiation exposure. Get the right repositioning from the last fluoro image without requiring radiation to visualize.
Dose reduction is a smart approach that's part of our healthymagination commitment to provide solutions that improve quality and access to healthcare while reducing costs worldwide. The Innova X-ray system has been awarded healthymagination validation by external independent experts Oxford Analytica.
2. Dose reports not available in all markets.
Advanced Applications
Electrophysiology Advanced Applications
EPVision: See uncompromised registration between 3D models (CT, 3D Angio and MR) and 2D fluoroscopy throughout the entire procedure, for device localization at all times-offering image stabilization features such as ECG gated display or motion tracing in the image, reducing image motion.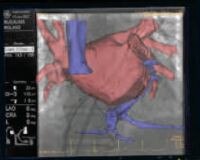 Innova 3D: To perform ablations or deploy devices successfully, you must know exactly where anatomy and devices are in relation to one another. Working in a three-dimensional space, it's critical to better visualize the anatomy before complex procedures.
GE's Innova 3D imaging technique lets you rapidly acquire and reconstruct 3D cardiac anatomy images right in your cath lab.
Designed to enhance, but not replace, 2D fluoroscopic imaging.
Innova 3D is used for anatomical review to help guide complex cardiac procedures requiring the visualization of volume anatomy, such as EP or structural heart interventions.
Providing 3D views of internal body structures and interventional devices in one image, it assists physicians in diagnosis, surgical planning, interventional procedures and treatment follow-up.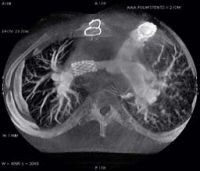 TSI: GE continues to invest in the development of clinical tools for diagnosis and treatment of heart failure. Tissue Synchronization Imaging (TSI) is a parametric imaging tool based on Tissue Velocity Imaging that provides clinicians with additional image enhancement for assessing delayed cardiac wall motion.
GE takes TSI to the next level with multi-dimensional imaging. Using multi-dimensional imaging users can acquire three planes simultaneously from the same cardiac cycle.
They are able to generate a bull's-eye display along with a 4D model, with quantitative measurements and surface mapping. This allows them to communicate cardiac dyssynchrony to electrophysiologists and referring physicians.
TSI is a quantitative clinical tool that provides insight about the extent of asynchrony. GE continues to build on the clinical value of TSI with additional quantitative enhancements for the advanced user.
TSI Trace provides rapid access to time velocity trace, making it easier to quantitatively assess time-to-peak velocity data.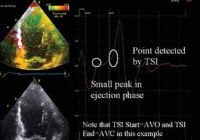 Case Studies
Case Studies Demonstrate the Benefits of CardioLab
Chris Atherton, Director of the Arrhythmia Center at Indiana University Health La Porte Hospital, discusses how detailed technology considerations played a key role in starting their Electrophysiology (EP) program.
Dr. Mark Dixon, Director of the Cardiac Electrophysiology department at Indiana University Health La Porte Hospital, discusses the value of technology integration.
A new X-ray imaging technique delivers volume images that can help provide a reliable match with overlaid electrophysiology maps. Download the case study PDF:
Case submitted by: Tom De Potter, Department of Cardiology, Cardiovascular Center Aalst, OLV Hospital, Aalst, Belgium)
Service & Support
World-class training, support, and service.
Critical thinking requires the support of a well-trained clinical staff and the assurance that your systems will be up and running properly when you need them most.  In addition to our OnSite* and remote support, we offer an experienced support network and around-the-clock service offerings designed to help maximize equipment uptime, drive quality of care, improve productivity, and manage risk.  We also offer product and EP clinical training at the GE Healthcare Institute and directly at your facility to give you and your team valuable hands-on learning experiences.
OnWatch: This service helps ensure the highest availability of your Innova X-ray system by predicting a potential system failure before it happens.  OnWatch automatically monitors hundreds of parameters on each Innova system covered by a service contract, collecting up to 250,000 data points per day, seven days per week.  Proactive monitoring serves to detect potential exam interruptions and helps prevent system downtime
Reimbursement
GE Healthcare Reimbursement Advocacy
GE Healthcare advocates for the timely patient access to medically appropriate, high quality imaging services, provided by knowledgeable and skilled providers of care. We recognize the significant impact that reimbursement policies can have on you and your practice and strive to provide accurate and reliable information to help you navigate the reimbursement process. Visit GE Healthcare's Reimbursement Information to access advocacy information, Medicare comment letters, Customer Advisories and more.