High Level Disinfection of Ultrasound Probes
Probe disinfection and protection.
---
High Level Disinfection of Ultrasound Probes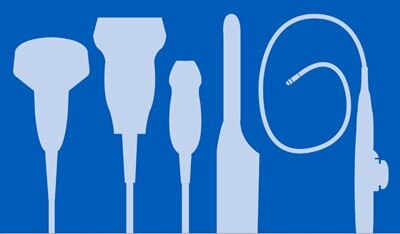 You're right to be vigilant about disinfection processes for ultrasound transducers. Properly disinfected probes matter to patients, to your care team, and to your facility's bottom line. So it's natural to worry:
Are you in compliance with changing guidelines and recommendations?
Are you following specific High Level Disinfection processes from start to finish?
Can you count on your staff to do the job right every time, efficiently, without damaging the probe?
We're here to help guide you through these challenges. As a trusted partner for ultrasound technologies, we know how important it is to take great care of probes - and how challenging the HLD process can be.
GE can help you automate and standardize probe disinfection - and in more ways than you might expect. We offer complete systems and support for disinfecting your ultrasound transducers and keeping them protected from the end of one exam to the start of the next.
Look to us to keep bringing you solutions that help you simplify steps, eliminate others entirely, minimize the possibility for errors and maximize compliance.
What is High Level Disinfection

What is High Level Disinfection

High level disinfection (HLD) is defined as the complete elimination of all microorganisms in or on an instrument, except for small numbers of bacterial spores. Instruments classified as semi-critical devices require high level disinfection.

Ultrasound transducers can be classified as a semi-critical device if/when it comes in contact with non-intact skin.

The classification system first proposed by Dr. E. H. Spaulding divides medical devices into categories based on the risk of infection involved with their use. This classification system is widely accepted and is used by the Food and Drug Administration (FDA), the Centers for Disease Control and Prevention (CDC), epidemiologists, microbiologists, and professional medical organizations to help determine the degree of disinfection or sterilization required for various medical devices. Three categories of medical devices and their associated level of disinfection are recognized.

Critical:
A device that enters normally sterile tissue or the vascular system or through which blood flows should be sterile. Such devices should be sterilized, which is defined as the destruction of all microbial life.

Semicritical: 
A device that comes into contact with intact mucous membranes and does not ordinarily penetrate sterile tissue. These devices should receive at least high-level disinfection, which is defined as the destruction of all vegetative microorganisms, mycobacterium, small or nonlipid viruses, medium or lipid viruses, fungal spores, and some bacterial spores.

Noncritical: 
Devices that do not ordinarily touch the patient or touch only intact skin. These devices should be cleaned by low-level disinfection.

Ultrasound Probe Disinfection and Care

trophon® EPR

is an environmentally friendly, efficient system for the complete high-level disinfection of ultrasound transducers. Using proprietary technology, the system helps make the task of high-level disinfection of ultrasound transducers fast and more convenient in just a few simple steps.

TEE Probe Reprocessing

TD 100® automated TEE probe disinfector

can disinfect a TEE probe in just 17 minutes versus up to 60 minutes with conventional manual methods. Its simplified process uses a single, fully enclosed disinfectant canister each time.

We offer solutions that can help you streamline the touch points for a TEE transducer - pre-cleaning to disinfection, to documentation, transportation and storage.
Why High Level Disinfection
Why High Level Disinfection
Controlling infections has never been more important. More and more, healthcare-acquired infections (HAIs) are a major challenge for healthcare organizations. Consider these facts:
1 in 25 patients will acquire an infection during a hospital stay1.
HAIs cost the U.S. up to $147 billion annually in direct and indirect costs2.
Up to 70% of HAIs are preventable using existing infection prevention practices3.
Of the 1.7 million people infected in U.S. hospitals, 98,987 die4 As a result, there are more efforts around controlling and preventing HAIs than ever before-and the disinfection of ultrasound transducers can play a critical part in that.
12.9% of transducers are contaminated with pathogenic bacteria following routine disinfection5.
Up to 7.5% of transvaginal ultrasound transducers were found to have HPV DNA, a known cause of cervical cancer, after low-level disinfection with wipes6.
Up to 9% of barrier sheaths and condoms leak7.
One of the Top 5 non-compliance findings by The Joint Commission is reducing the risk of infections associated with medical devices or equipment8.
The reuse of medical devices can play a role in infection when appropriate disinfection processes are not being followed and can negatively impact patient safety.
1. Electronically accessed. https://www.cdc.gov/nchs/data/nvsr/nvsr61/nvsr61_04.pdf
2. Marchetti, A. and Rossiter, R. (2013). J Med Econ 2013 Dec;16(12):1399-404.
3. Scott RD. Atlanta: Centers for Disease Control and Prevention (2009).
4. Klevens, M et al., Estimating Health Care-Associated Infections and Deaths in U.S. Hospitals,. Public Health Rep. 122: 160-66, 2007 (2002 Data).
5. Leroy SJ. Hosp Infect 2013 83(2):99-106.
6. Ma S et al. Emerg Med J. 2013 30(6):472-5.
7. Vickery K et al. J Inf Pub Health 2013; in press.
8. Electronically accessed: thejointcommission.org. May 2014. Issue Two. Improperly sterilized or high-level disinfected equipment.
High level disinfection guidelines
High level disinfection guidelines