GE Ascom Secondary Alarm Notification Solution
---
Intelligent alarm management helps deliver consistent and dependable care
The Ascom secondary alarm notification solution from GE Healthcare provides caregivers with content-rich alarm information in the form of a text-based alarm notification (e.g., bed location, severity and status) along with up to a 12-second waveform snapshot for ECG-related events. This additional information provided to caregivers may enable them to better understand and react to a given clinical situation.
The release of Ascom Unite Axess for Smart Devices expands the mobility of patient data distribution in near-real-time. Ascom Unite Axess enables caregivers to receive secondary alarm notifications on devices such as iPhones** and Android** smartphones.
With customizable filtering and prioritization available in the Ascom Mobile Monitoring Gateway (MMG), alarm management is enhanced, helping to avoid alarm fatigue.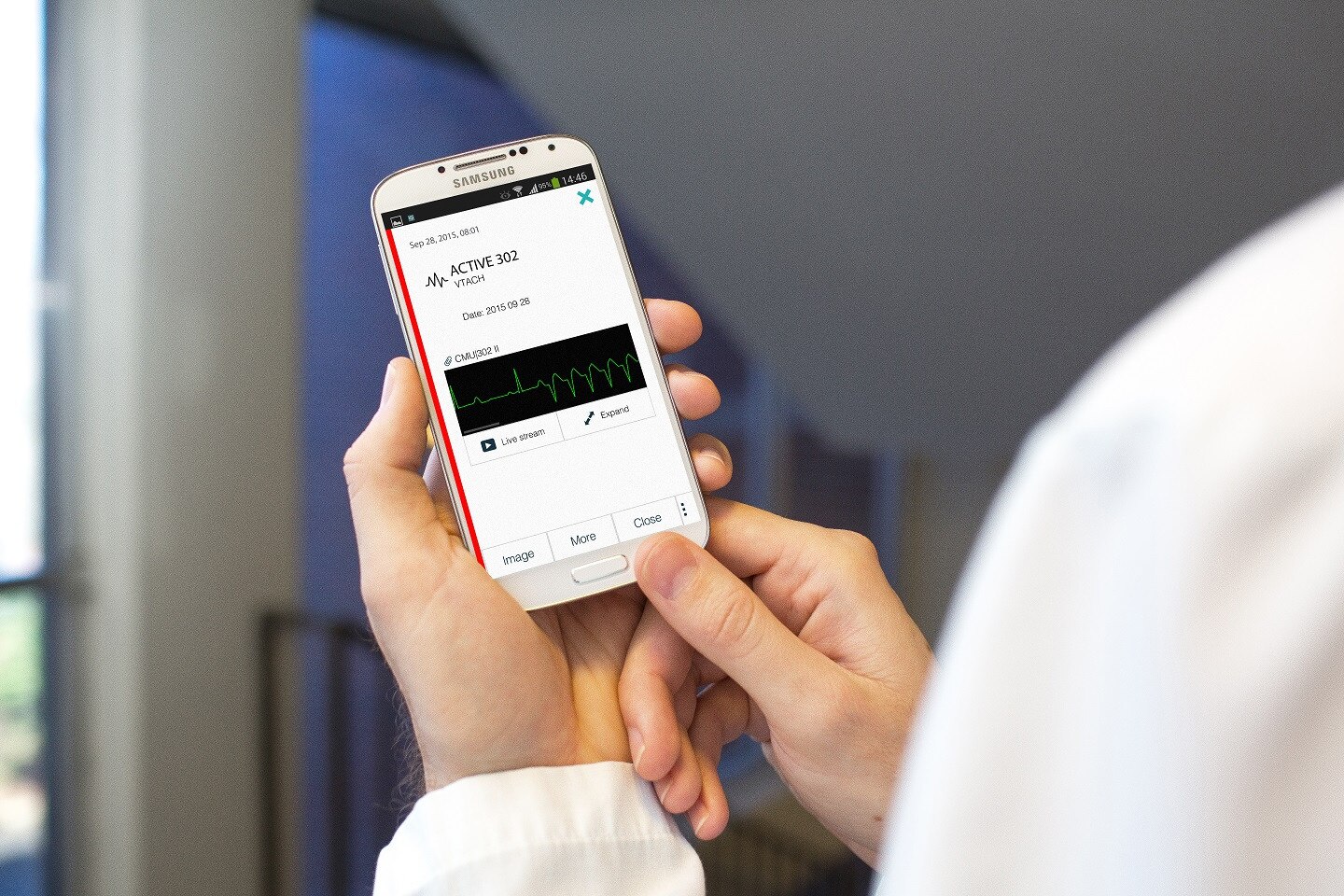 Technology

Hardware platform

The Mobile Monitoring Gateway (MMG) and Unite Connectivity Manager operate on the Elise3 embedded solid state server platform for enhanced performance and lower operating costs.

Network appliance
Highly secure, solid state, and embedded hardware
Small footprint: 1.73" x 8.66" x 7.84" (H x W x D)
Linux** kernel, not full operating system

NO anti-virus required
NO patch management required

Low heat generation

NO spinning fans needed for cooling

Rack mountable

Two modules side-by-side
One module, one insert
1U rack space

Compatibility

Compatible with these GE products:

ApexPro™ Telemetry System
CARESCAPE™ Modular Monitors
CDT-LAN
Dash™ 2000/2500/3000/4000/5000 monitors
GE DINAMAP™ PRO 1000 monitor
Octacomm
Solar™ 7000/8000/8000i/8000M/9000/9500monitors
Tramscope
Unity Network™ ID

Interfaces/supported devices

Ascom devices1

Smart devices1

iOS (iPhones**, iPads**)
Android** smartphones

Third-party devices1

Cisco** IP phones
Polycom SpectraLink** phones
Pagers
Text displays

1. Contact your local GE and Ascom Sales Specialist for compatibility and functionality details, and prior to any commercial agreement made regarding third-party devices.