---
Today, early detection is the best cure we have for breast cancer. When a cancer is found early, it is more treatable and care is less costly1. Early detection begins with annual breast screening starting at 40, and supplemental care as determined by personalized risk factors. Today, 50% of women do not participate in annual mammograms, largely due to fear and discomfort of mammograms2.
GE Healthcare is committed to empowering clinicians to detect breast cancer at its earliest stage, reduce fear and discomfort, while customizing care based on each patient's individual risk factors. We provide support across the breast care pathway including screening, diagnosis, intervention and monitoring.
Learn more by downloading the Personalized Breast Care Guidebook.

Clinical Conversations
Automated Breast Ultrasound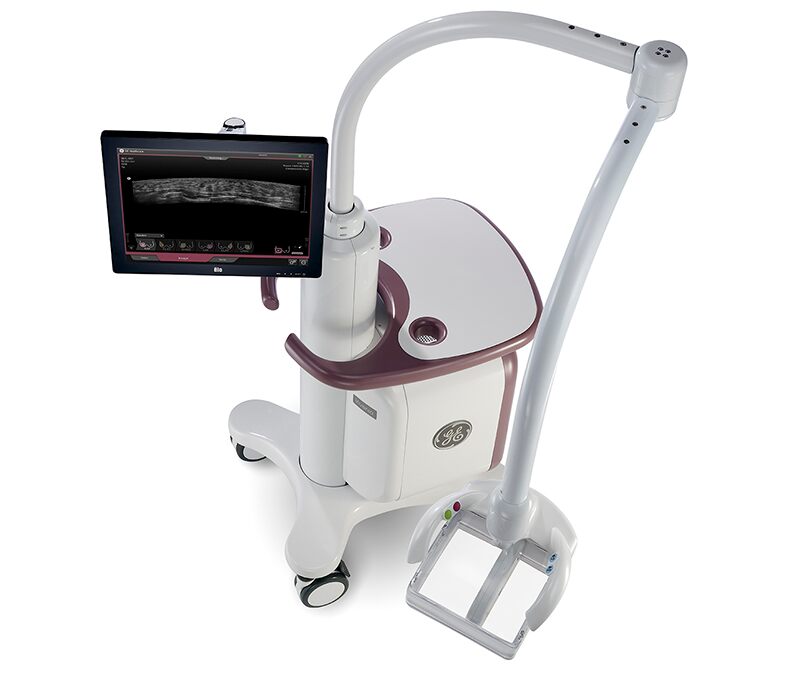 Invenia ABUS 2.0
Use remarkable image quality to look differently at breast tissue for screening and diagnostic patients.
READ MORE
Ultrasound
1.
Helen
Blumen
, MD, Kathryn Fitch RN, MEd, Vince Polkus, MSEM, MBA, Comparison of treatment costs for breast cancer by tumor stage, and type of service