Keeping pace with rapidly changing technology in healthcare is challenging. Within health systems, department administrators consistently need to align competing needs for capital budget and keep up with digital-focused updates and innovations. Especially after experiencing the global pandemic, health systems are still trying to recover from significant revenue losses needed to keep a close eye on budgets and capital expenditures. Experts believe it will take some time before they can regain financial stability.[1] Improving capabilities and expanding service lines in some clinical areas, such as radiology, can be expensive. In the meantime, referring physicians and patients are still expecting access to the latest imaging capabilities, which can present a challenge.
The subscription service model has revolutionized other industries. As one example, Tesla regularly deploys over-the-air software updates that add new features to customers' vehicles and enhance existing vehicle features. Included as part of the initial vehicle purchase, these updates give customers access to the latest features and capabilities offered by the manufacturer without the need for any additional purchase.[2]
In the health sector, leading industry partners such as GE Healthcare, offer a similar type of capability with software and enabling hardware updates via subscription services, that can deliver the latest functionalities to imaging equipment. With options such as bundling with capital equipment purchases or adding it to providers' existing equipment, these services can provide a cost-effective path to providing the latest technologies for patients without having to purchase and install new equipment. This operational model offers many benefits to health systems that may be opting to lengthen the lifecycle of their current systems because of constrained capital budgets or manage system capabilities across many systems that were purchased at different times. In a proprietary survey in 2021 of its customer base, 83 percent of respondents indicated they were ready to adopt or in favor of adopting subscription service models to continually upgrade their hardware or software.[3]
Subscription software services help health systems keep pace with innovation
Each year, engineering and Information Technology advances, coupled with a greater understanding of disease at a molecular level, deliver innovation in medical technology.[4] In the case of medical imaging equipment, advances are often incremental, with new clinical applications and workflow solutions to improve current processes while extending the usefulness of medical imaging equipment. Some OEM's help accommodate this by offering software and or hardware upgrades that help extend the life of equipment over a defined period.
Managing the variable age and capabilities of every imaging system in a provider's fleet can be challenging. Because the imaging systems are typically not purchased at the same time, each system may be installed with a different image processing system, user interface, or software applications package. This can create variability in the clinical workflow, and may even impact outcomes, as many newer software applications are embedded with artificial intelligence (AI) and deep learning algorithms that can help inform clinical decisions, or are fitted with features that can reduce radiation exposure, for example. Further, experts believe that imaging with systems utilizing varying software upgrades may introduce more bias and/or less precision.[5] 
Subscription software services help enable timely access across a provider's imaging fleet to the latest commercially available clinical imaging software so they can provide a greater consistency in quality of imaging and keep pace with the evolving needs of their service lines, referring physicians and ultimately, patients.
Access to the latest AI and deep learning software innovations and premium applications can help to result in improved efficiencies across the entire department, including more precision, quality and speed in imaging services.
Harmonizing imaging system fleet with standardization and consistency
Radiology departments using subscription software services can experience tremendous time savings using applications that allow teams to automatically upload, download, edit, monitor and distribute imaging protocols, as well as access utilization data for imaging systems. The ability to standardize the capabilities of the imaging fleet, such as all the radiography systems, magnetic resonance imaging systems, computed tomography scanners as well as molecular imaging systems. Additionally, using a subscription model can help manage acquisition data, allowing radiology departments to achieve consistency in scan protocols and deliver standardized care to patients.
"With Smart Subscription, we are able to remain on top of technological improvements…to avoid obsolescence of our material." explains Hugues Brat, MD and Chief Executive Officer at 3R - Réseau Radiologique Romand SA, a private radiology group in Sion, Valais Switzerland. "As we decided to harmonize and standardize our protocols among the entire group, Smart Subscription helps us to have the same level of harmonized protocols on the entire fleet of our scanners. It helps us keep pace with our strategic pillars, which consist of innovation and excellence in diagnosis."
GE Healthcare recently expanded subscription-based software services to its newest mobile X-ray system so that customers have the opportunity to continuously improve systems throughout their entire life cycle with access to the latest X-ray capabilities. Any technologist will be able to use the same software and access the same functionality across an entire fleet of X-ray devices. One important new technology in X-ray is GE Healthcare's on-device AI solution that helps assess Endotracheal Tube positioning. The AI solution also helps prioritize patients with suspected pneumothorax, and alerts technologists of key imaging errors to help improve the quality of imaging.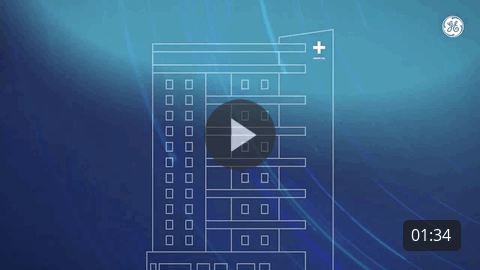 Controlling costs while providing leading-edge imaging capabilities
In the healthcare sector, one of the major concerns with implementing new technologies is the cost.[6] Radiology departments must maintain a fiscally responsible capital investment budget while providing patients with state-of-the-art imaging technology to maintain relevancy in a competitive healthcare environment.
Instead of allowing diagnostic imaging equipment to obsolesce, and fragment the operation with variation and inefficiency, radiology departments are turning to software subscription services with planned and predictable annual subscription fees. They are investing in the cost of extending the life of their current systems with the latest versions and subsequent updates of software, and without having to invest in new equipment.
Smart solutions for improved efficiencies and reducing costs over the long-term
Optimizing asset performance with software subscription services is allowing clinicians access to the latest clinical applications, embedded with the AI and deep learning algorithms that are changing disease management for the better. In addition, predictable costs are helping health systems continue to provide advanced  care while they are in a state of financial recovery due to the pandemic. Industry partners such as GE Healthcare continue to support these efforts with cost-effective means to the latest innovations for improved access to quality care.
---
RELATED CONTENT
Learn more about GE Healthcare's Smart Subscription offerings for the following product lines.
---
Not all products or features are available in all geographies. Please check with your local GE Healthcare representative for availability in your country or region.
REFERENCES
---
[1] https://www.aha.org/guidesreports/2021-09-21-financial-effects-covid-19-hospital-outlook-remainder-2021
[2] https://www.tesla.com/support/software-updates
[3] IPSOS, GE Healthcare market research, XR, portable, March 3, 2021
[4] https://healthcare-in-europe.com/en/news/a-worrying-age-increase-of-imaging-equipment.html
[5] Keenan KE, Gimbutas Z, Dienstfrey A, et al. Assessing effects of scanner upgrades for clinical studies. J Magn Reson Imaging. 2019;50:1948–1954.
[6] Institute of Medicine (US) Committee on Technological Innovation in Medicine; Gelijns AC, Halm EA, editors. The Changing Economics of Medical Technology. Washington (DC): National Academies Press (US); 1991. (Medical Innovation at the Crossroads, No. 2.) 2, The Diffusion of New Technology: Costs and Benefits to Health Care. Available from: https://www.ncbi.nlm.nih.gov/books/NBK234309/