Critical Care Suite
GE Healthcare has developed a revolutionary new tool that is designed to quickly identify and help prioritize critical cases such as Pneumothorax.
Quality Care Suite
Quality Care Suite operates in parallel to system image processing to provide real-time quality alerts.
"We are overall very happy with the performance of the algorithm and currently using it for routine patient care. CCS represents the easiest implementation of novel radiology software, specifically AI-integration, that I have encountered in my career."

Amit Gupta, M.D.
Cardiothoracic Radiologist and Modality Director of Diagnostic Radiography
University Hospitals Cleveland Medical Center and Assistant Professor or Radiology at Case Western Reserve University, Cleveland

Dr. Bharat Aggarwal
Director of Radiology
Max Super Specialty HospitalSaket, New Delhi, India
AMX™ 240 with Critical Care Suite

Critical Care Suite in action
1. Original raw acquired image

2. Intelligent auto rotate

3. Intelligent protocol check

4. Intelligent field of view

5. Critical Care Suite notification on AMX 240

6. Critical Care Suite secondary DICOM sent to PACS

7. Image management with CCS notifications
Case Studies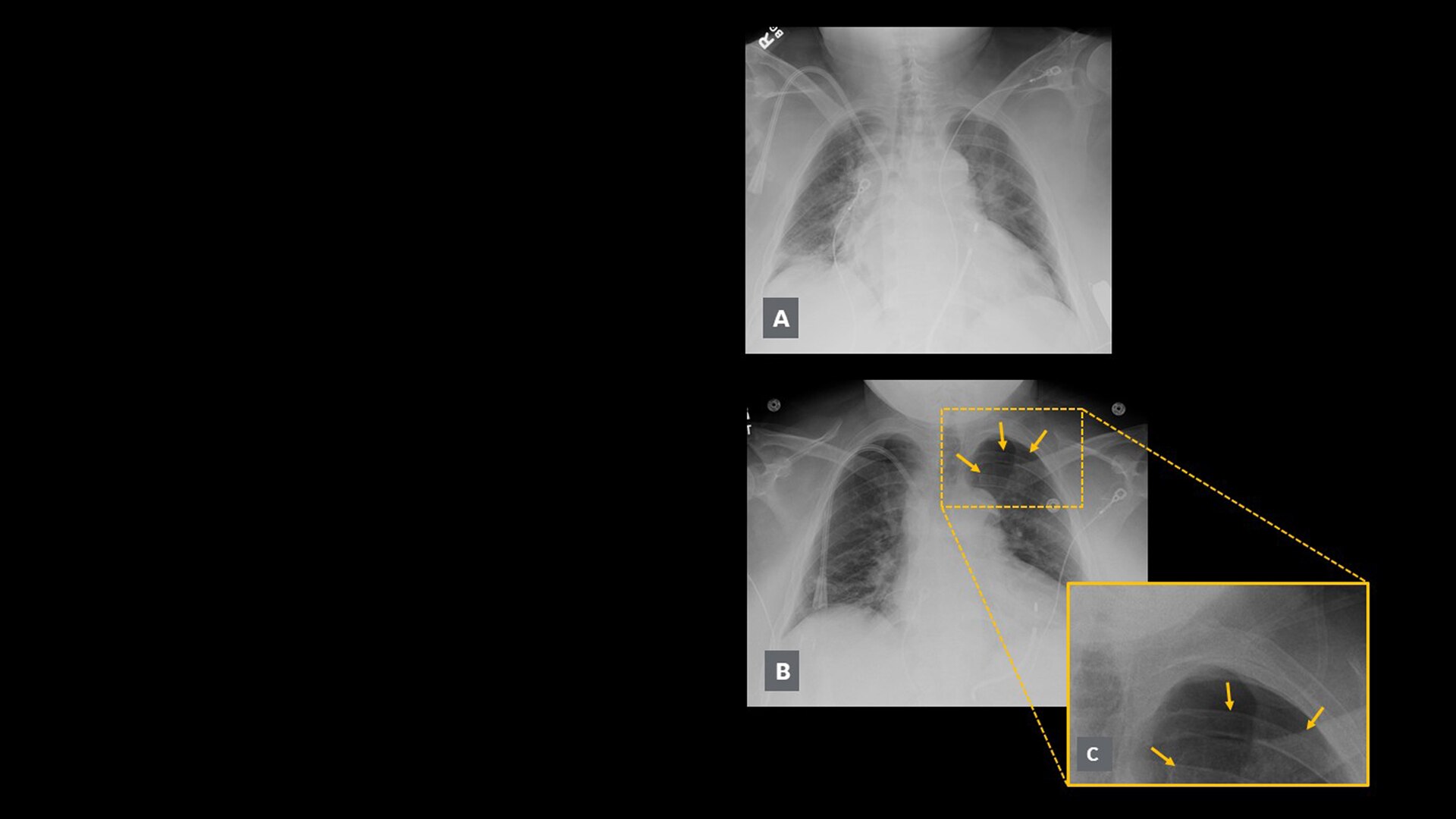 World Health Organization Report -Communicating Radiation Risks in Pediatric Imaging
K183182
The tech notification is generated 15 mins after exam closure. It is contextual and does not provide any diagnostic information. The on-device, tech notification is not intended to inform any clinical decision, prioritization, or action.
GE Healthcare Data on File
Younis, K., al. (2019). Leveraging Deep Learning Artificial Intelligence in Detecting the Orientation of Chest X-ray Images. SIIM Conference on Machine Intelligence in Medical Imaging (C-MIMI), Oral Presentation.