Dense breasts are common - in fact about 40 percent of women aged 40 and older have dense breasts.[1] But while common, dense breast tissue is a risk factor for developing breast cancer.
Breasts are made of fat and glands held together by fibrous tissue. When the breast has more glands and fibrous tissue, or a higher proportion of fibroglandular tissue than fatty tissue, the "denser" the breast tissue.  While mammography is considered the most reliable imaging technique for breasts, limitations can exist due to breast density.[2] For people with dense breasts, the tissues can overlap and mask small lesions. In other cases, the tissue and cancer can show up as white on a mammogram making diagnosis more difficult.[3]
Unfortunately, many women are unaware of their breast density[4] which can contribute to delayed diagnosis and supplemental imaging, as well as treatment. Prior to March 2023 in the United States, only 38 states and the District of Columbia required some level of breast density notification following a mammogram and the associated increased risk for breast cancer. These laws varied by state and differed in the levels of information healthcare providers must share with patients.
The recent announcement by the U.S. Food and Drug Administration in March 2023 to require the reporting of breast density information now updates FDA regulations issued under the Mammography Quality Standards Act (MQSA) of 1992 and will require mammography facilities to provide information to patients regarding the density of their breasts. These updates in effect create a national reporting standard that ensures all women receive "specific language explaining how breast density can influence the accuracy of mammography."[5]   In addition to requiring notification, the regulations will also require facilities to recommend that patients with dense breasts talk to their healthcare provider about breast density, risks for breast cancer and their individual situation.
Considering dense breasts in breast cancer screening
According to the International Agency for Research on Cancer (IARC), breast cancer is the most commonly diagnosed cancer type, accounting for 1 in 8 cancer diagnoses worldwide.[6] Although there have been significant advancements in the diagnosis and treatment of breast cancer, there are still many challenges women face in terms of breast care and access to comprehensive services – including those with dense breast tissue.
As a result of the FDA's dense breast indication, women who are aware of their breast density can work with their healthcare providers to develop a personalized screening plan that considers their individual risk factors and supplemental imaging methods that can be more effective for detecting cancer in women with dense breasts.
"Dense breast tissue is not only a risk factor, but also makes it increasingly difficult to identify breast cancer. The FDA's announcement requiring a single national "dense breast" reporting standard after years of advocacy is a win for patients, as well as providers, in the fight against breast cancer," said Jyoti Gupta, PhD – President & CEO for Women's Health and X-ray at GE HealthCare. "Providing this kind of information to patients and providers not only offers hope for earlier diagnosis, but also helps facilitate important conversations between patients and their providers around supplemental imaging options - such as traditional or automated breast ultrasound (ABUS), magnetic resonance imaging (MRI) and contrast enhanced mammography (CEM) and others – available to provide more personalized breast care."
Pursuing health equity in breast care
Some groups of women have higher risk of getting breast cancer than others. For example, African American women in the U.S. bear a disproportionate burden of breast cancer. Statistics show that breast cancer is the leading cause of death in the U.S. for African American women.[7]
According to data compiled by the American Cancer Society, the incidence rate of breast cancer for women of color is similar to white women, but the mortality rates are much different. African American women are often diagnosed with breast cancer at more advanced stages when treatment options are limited, costly, and the prognosis is poor.[8]
This example underscores the importance of the FDA's breast density indication. It is crucial for women to be aware of the density of their breast tissue and the associated risks so they can inquire and receive the services needed to detect breast cancer early. Clinicians and industry partners are committed to improving awareness of this risk, removing barriers to care, and pursuing health equity in breast care to achieve the highest possible standard of health for all people.
Optimizing breast care with advanced imaging technologies
Industry leaders like GE HealthCare are working with clinicians and patient advocates to improve breast care and identify opportunities to improve health outcomes for at-risk groups like women with dense breast tissue.
While mammography is considered the most reliable imaging technique for breasts, additional screening options may be necessary to increase the chances of early cancer detection for women with dense breasts.
To aid clinicians in breast cancer screenings, GE HealthCare offers a comprehensive portfolio of breast imaging technologies and diagnostics to help clinicians provide more personalized breast care to a broad and diverse population- including women with dense breasts.
3D mammography in traditional screening mammography is improving breast cancer detection[9] and its adoption has been swift. GE HealthCare's Senographe Pristina 3D mammography system was designed to provide a better patient experience[10] and optimized for rapid diagnosis, while also delivering superior image quality and diagnostic accuracy at the same low dose as 2D systems.  Senographe Pristina is the only FDA approved 3D mammography system that delivers at the same low dose as 2D mammography technology, as well as the lowest dose when compared to Hologic & Siemens.[11] [12]
Breast ultrasound uses high-frequency sound waves to produce images of the breast tissue. It can detect tumors that may not be visible on a mammogram, especially in women with dense breast tissue. GE HealthCare's automated breast ultrasound was the first FDA-approved ultrasound system for screening women with dense breast tissue. When used in addition to mammography, Invenia ABUS can improve breast cancer detection by 35.7 percent over mammography alone. [13]
Breast MRI uses its magnetic field and radio waves to create detailed images of the breast tissue. GE HealthCare's breast MRI is a highly sensitive imaging tool that can detect small tumors that may not be visible on a mammogram or ultrasound.
Contrast-enhanced mammography (CEM) is an innovative technology that can be used when a patient's result remain inconclusive after screening. GE HealthCare's SenoBright HD combines mammography and iodinated contrast media to highlight areas of unusual blood-flow patterns that may indicate malignancy - helping reduce the masking effect of fibroglandular breast tissue and increase the clarity of lesions. [14] [15]
Collaborating to improve breast cancer outcomes
In addition to these offerings and in continued pursuit of improving breast cancer outcomes, GE HealthCare has also joined the Contrast Enhanced Mammography Imaging Screening Trial in collaboration with the American College of Radiology (ACR) and the Breast Cancer Research Foundation (BCRF) to gain an increased understanding of the effectiveness of CEM in the detection of breast cancer in dense breasts. As part of CMIST, a total of 2032 women with dense breasts will be enrolled to compare the CEM technique to 3D mammography.
The study recently reached another significant milestone with the opening of the first site and enrollment of first participants at Carolina Breast Imaging Specialists (CBIS) in the United States:
"We are very proud and excited to have enrolled the first patients in the multi-center CMIST trial," said Dr. Bruce Schroeder – Medical Director and CEO of Carolina Breast Imaging Specialists. "Our patients have been eager to participate in this landmark trial both for its potential to find the earliest cancers and for its role in providing much needed data to our global knowledge base. We expect this long-awaited study to show us the value of finally having a highly effective, low-cost examination for women with dense breasts and other challenging circumstances."
The trial is set to deliver the first results in 2025 and is registered on ClinicalTrials.gov under NCT05625659. 
---
Learn more about GE HealthCare's comprehensive portfolio of breast imaging technologies and solutions that provide a personalized path for women throughout their healthcare journey at https://www.gehealthcare.com/breastcare.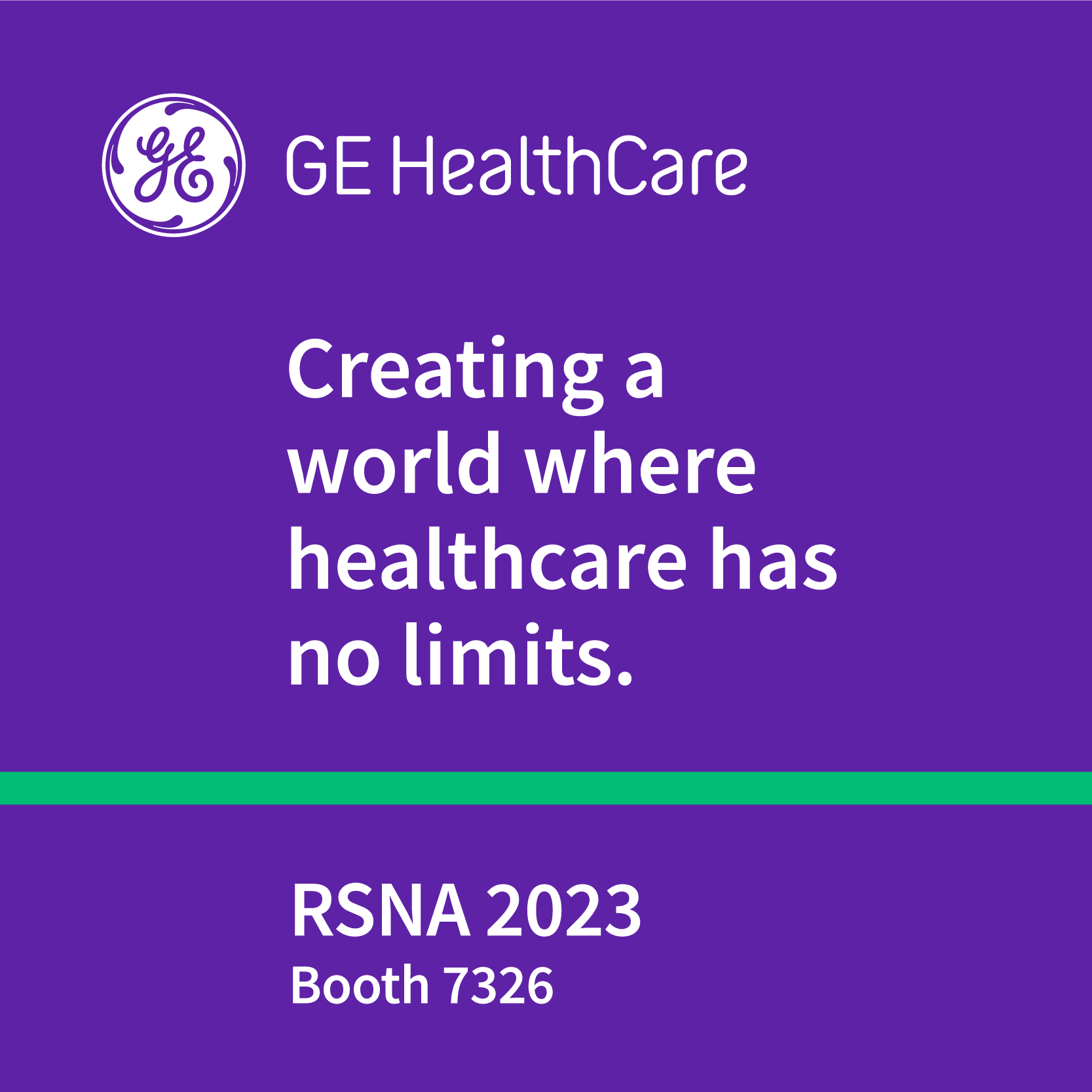 DISCLAIMER
Not all products or features are available in all geographies. Check with your local GE HealthCare representative for availability in your country.
REFERENCES
---
[1] Pisano ED, et al. Diagnostic Performance of Digital versus Film Mammography for Breast-Cancer Screening. N Engl J Med 2005;353:1773-1783. doi: 10.1056/NEJMoa052911.
[2] Buchberger W, Geiger-Gritsch S, Knapp R, Gautsch K, Oberaigner W. Combined screening with mammography and ultrasound in a population-based screening program. Eur J Radiol. 2018;101:24-29.
[3] Kolb et al, Radiology, Oct 2002;225(1):165-75.
[4] Beidler LB, Kressin NR, Wormwood JB, et al. Perceptions of breast cancer risks among women receiving mammograph screening. JAMA Network Open. 2023;6(1):e2252209. doi:10.1001/jamanetworkopen.2022.52209.
[5] U.S. Food and Drug Administration. FDA Updates Mammography Regulations to Require Reporting of Breast Density Information and Enhance Facility Oversight (press release). March 9, 2023. Available at: https://www.fda.gov/news-events/press-announcements/fda-updates-mammography-regulations-require-reporting-breast-density-information-and-enhance. Last accessed March 2023.
[6] Arnold M, Morgan E, Rumgay H, et al. Current and future burden of breast cancer: global statistics for 2020 and 2040. The Breast. 2022;66:15–23. www.thebreastonline.com/article/S0960-9776(22)00144-8/fulltext.
[7] Bray F, Ferlay J, Soerjomataram I, et al. Global cancer statistics 2018: GLOBOCAN estimates of incidence and mortality worldwide for 36 cancers in 185 countries. CA Cancer J Clin. 2018;68:394-424. doi: 10.3322/caac.21492.
[9] Bernardi D, Macaskill P, Pellegrini M, et al. Breast cancer screening with tomosynthesis (3D mammography) with acquired or synthetic 2D mammography compared with 2D mammography alone (STORM-2): a population-based prospective study. Lancet Oncol. 2016 Aug;17(8):1105-1113. doi: 10.1016/S1470-2045(16)30101-2.
[10]  IPSOS Patient Satisfaction Study sponsored by GE HealthCare, conducted with 315 patients across 2 sites in Europe, February 2017
[11] Comparison of patient dose delivered by FDA approved DBT devices as of February 2018 for a breast of average density, based on data presented in [1-2] and data on file. Device comparison includes GE SenoClaire, GE Senographe Pristina 3D in STD mode, Hologic Selenia Dimensions, Siemens Mammomat Inspiration, Fuji Aspire Cristalle [1. Bouwman, R. W. and al., et. 2015, Physics in Medicine & Biology, pp. 7893-7907; 2. NHSBSP Equipment Reports 1306, 1404, 1307, and on Fujifilm AMULET Innovality.]
[12] Superior diagnostic accuracy demonstrated in a reader study comparing the ROC AUC of GE screening protocol (V-Preview + 3D CC/MLO with 3D in STD mode) to that of 2D FFDM alone. V-Preview is the 2D synthesized image generated by GE Seno Iris mammography software from GE DBT images. FDA PMA P130020 http://www.accessdata.fda.gov/scripts/cdrh/cfdocs/cfpma/pma.cfm?id=P130020.
[13] FDA PMA P110006 summary of safety and effectiveness.
[14] Compared to without contrast
[15] Jochelson MS, Lobbes MBI. Contrast-enhanced Mammography: State of the Art. Radiology J. Sung et al., Radiology 2021; 299:36-48