WE HAVE A VISION*
for Liberating Clinicians to Help Stop Patient Deterioration
GE Healthcare and Roche Diagnostics are bringing together our experience in the clinical care setting and in the lab to address one of the most significant challenges in healthcare. We envision a digital platform that uses artificial intelligence to empower clinicians to detect patient deterioration before it's too late. Our first target is Sepsis.
Sepsis is the #1 cause of death in hospitals today 1
Sepsis hospitalization costs more than $27B/Year in the United States 2
Up to 80% of sepsis deaths are preventable 3
Up to 49% of clinician time is spent interacting with the EMR. 4
Early indicators of sepsis can often be missed and patient risk status can change rapidly.
An Important Partnership
With the advent of data, we have an unprecedented opportunity to revolutionize healthcare for every clinician and every patient. By working together, we can serve the greater good in ways we cannot alone. That's why we became partners. Roche is a leading expert in comprehensive lab testing.
GE Healthcare is a leading expert in Patient Imaging & Monitoring Solutions.
WHY IS THIS PARTNERSHIP UNIQUE?
This the first time that two major players in healthcare, both global leaders in their respective fields, have entered into such a long-term, strategic partnership. Each company has over 100 years of history of developing, validating and commercializing medical products.
Now, we're combining our complementary diagnostics know-how to shape the new field of comprehensive integrated digital diagnostics with joint software portfolios. Our first joint clinical decision support solutions are designed to address some of the most challenging areas in healthcare, starting with Oncology and Acute Care.
Our Vision
By accelerating the delivery of patient-centric care through truly integrated diagnostics, we're making care more precise for every clinician and more personalized for every patient.
Goal
Easier access to all relevant data, giving clinicians a comprehensive view of each patient.
Benefit
More confident decision-making in a timely fashion that enables earlier diagnosis and more tailored treatment.
Imagine if clinicians could have:
Comprehensive clinical content at your fingertips
Envision a technology that turns vast quantities of data into useful in-context insights, in near real time. All based on continuous updates from the system of record.
Heightened awareness of patient deterioration
Clinicians and care teams would be able to set notification triggers, related to certain changes to clinical status. These could be based on published early warning scores or your facility's protocol.

Simplified and accelerated patient insights
As designed, Natural Language Processing would recognize the clinician's train of thought, query the data and quickly present the relevant clinical information. Speaking your language and helping you discern a more precise treatment pathway for each patient.
Patient-centric team collaboration
Chat with a connected care team for specific patient decisioning. As designed, clinicians would be able to freely converse around one shared patient picture, interacting with the platform and building clinical hypotheses.

Ultimately,
our vision is to liberate clinicians and improve collaboration, giving more control and inspiring confidence as you work to identify and treat the deteriorating patient.
Contact Our Team to find out how you can join the fight against patient deterioration.
Activating data. Liberating Clinicians.
We're hosting a new conversation about artificial intelligence, machine learning and other technologies.
Join us at PRECISELY.
FEATURED WEBINAR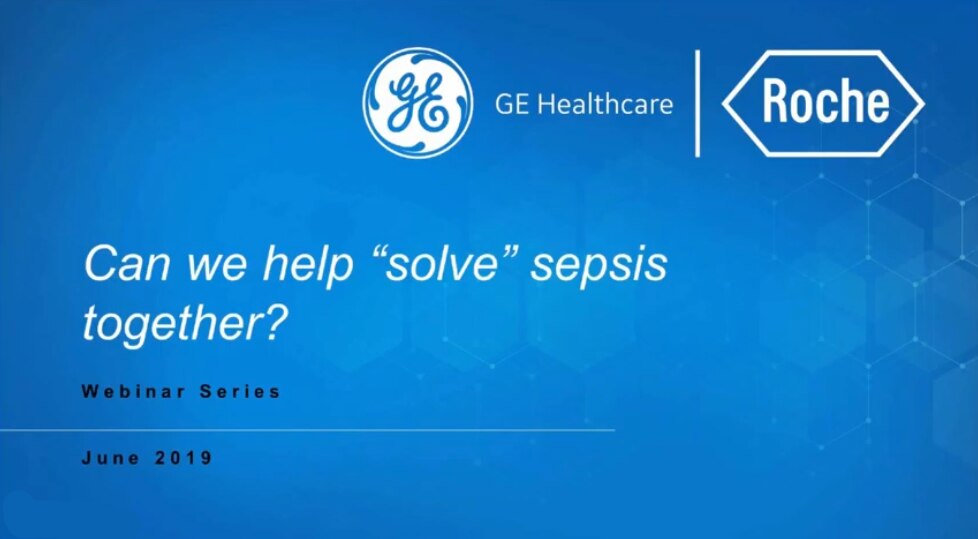 TREATING THE DETERIORATING PATIENT: CHALLENGES & OPPORTUNITIES
In this webinar, Dr. Graham Nichol and experts from our audience discuss how new technology, trends, best practices can help clinicians treat the deteriorating patient.
LINKS
References
1. Sepsis Fact Sheet, "Healthcare Cost and Utilization Project (HCUP) Statistical Briefs, Septicemia in U.S. Hospitals". Sepsis Alliance.
2. Sepsis Fact Sheet, "Healthcare Cost and Utilization Project (HCUP) Statistical Briefs, Septicemia in U.S. Hospitals". Sepsis Alliance.
3. Zanotti-Cavazzoni, S.l. "Duration of Hypotension before Initiation of Effective Antimicrobial Therapy Is the Critical Determinant of Survival in Human Septic Shock." Yearbook of Critical Care Medicine, vol. 2007, 2007, pp. 187–188., doi:10.1016/s0734-3299(08)70339-3.
4. Ofri, D. (2017, November 17). The Patients vs. Paperwork Problem for Doctors. The New York Times.
*Disclaimer: Technology in development that represents ongoing research and development efforts. These technologies are not products and may never become products. Not for sale. Not cleared or approved by the U.S. FDA or any other global regulator for commercial availability.