Image quality makes all the difference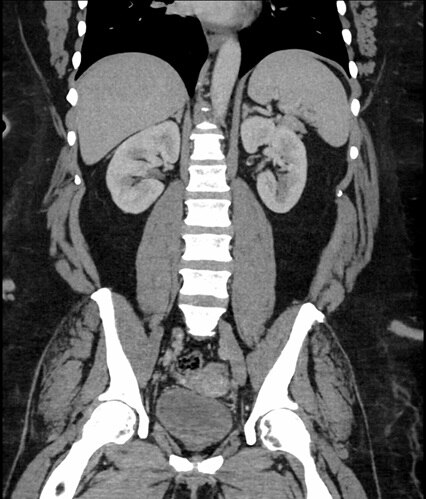 Over the years, our CT engineering team has helped solve some of CT's biggest challenges, such as lowering dose and expanding CT capabilities for challenging patients. Our dedication to very specific clinical solutions like these has helped make CT the important imaging technology that it is today. However, above all else, the purpose of every CT we build is to deliver undoubtable image quality. To prove our continued leadership in image quality, we created Revolution Apex. A system built on a limitless platform with uncompromised clinical solutions to help set a new benchmark in image quality.
A limitless platform for now and the future

Revolution Apex was engineered to take the "uncompromised" vision of the Revolution CT platform one step further. Not only does it give you access to the best in coverage, spatial resolution, temporal resolution and spectral imaging capabilities in one system, the power of the Quantix™ 160 Tube elevates each of these attributes to the next level of performance. The result is a platform with the limitless performance you need to achieve outstanding image quality for current and future patients.

The benchmark of image quality for every image

The combination of a new tube and image reconstruction technology takes an uncompromised platform even further by supercharging each of the core image quality attributes. Revolution Apex provides you with the image quality you need to make a powerful first impression every time.

Premium clinical solutions for challenging clinical cases

The true testament of CT engineering is to make something work beyond the ideal patient under ideal circumstances. With software and hardware designed to truly work together, Revolution Apex provides the best image quality not just for the ideal patient, but
for every patient.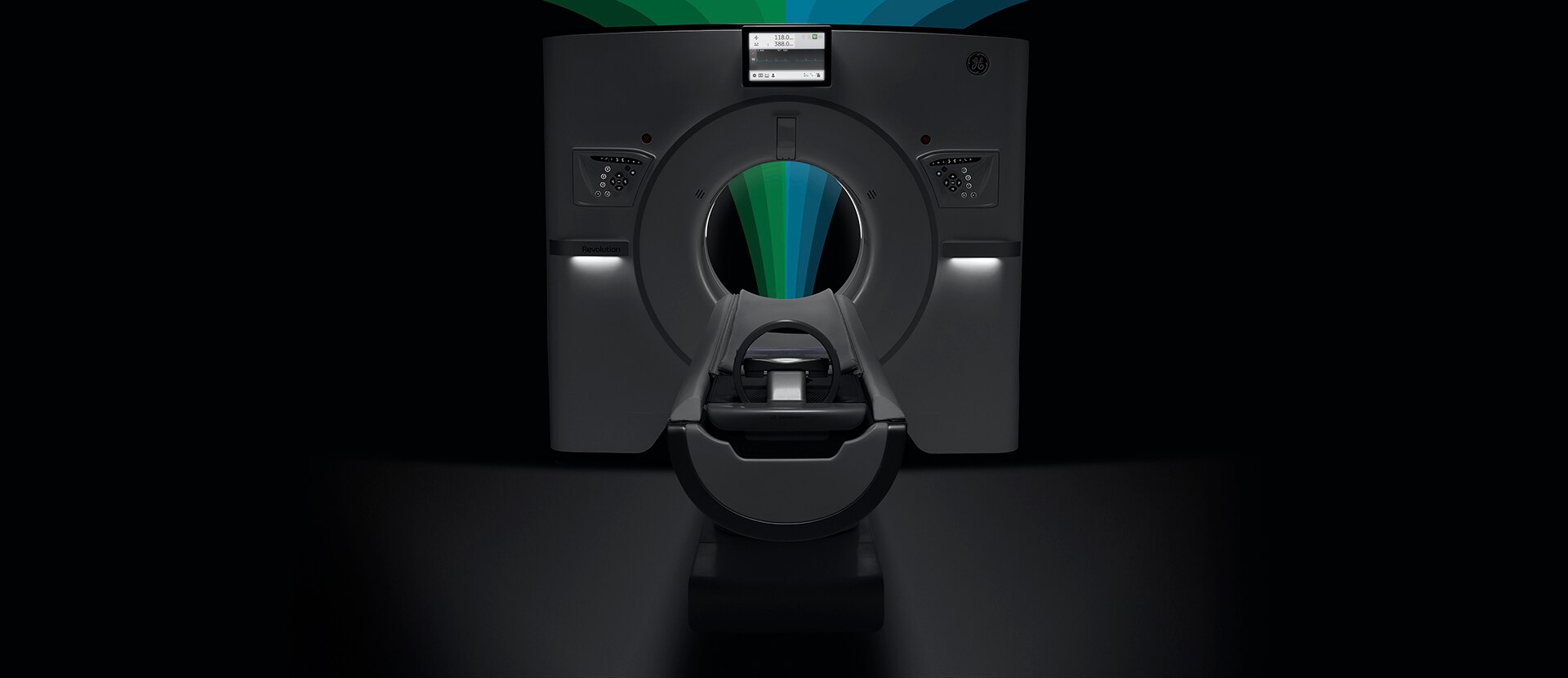 A limitless platform for now and the future
Five years ago, we set out to completely rethink CT with the engineering philosophy that every component of CT is equally important and should be able to work together without compromise. Revolution CT was the important first step. For the first time in the history of CT, it provided all of the essential components of CT in one CT. It was a truly uncompromised imaging solution. Revolution Apex takes this visionary approach one step further with a powerful new imaging chain. It's a CT platform with the limitless performance you need to achieve the best image quality for every patient, both now and in the future.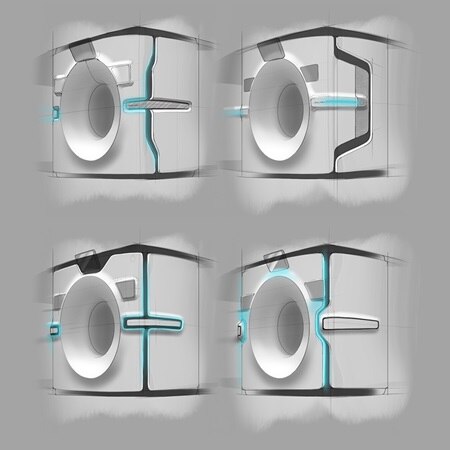 An elegantly practical design
Every aspect of Revolution Apex is centered around the idea of keeping image quality at the forefront. Including its industrial design. The toned-down lighting highlights key interaction points to help with visibility and a simple grey circle draws your eye to the outermost edge of the bore, making the bore appear even larger to all of your patients. The goal was to craft a CT that embodies a sophisticated elegance that is both simple and highly practical, everything an ultra-premium CT should be.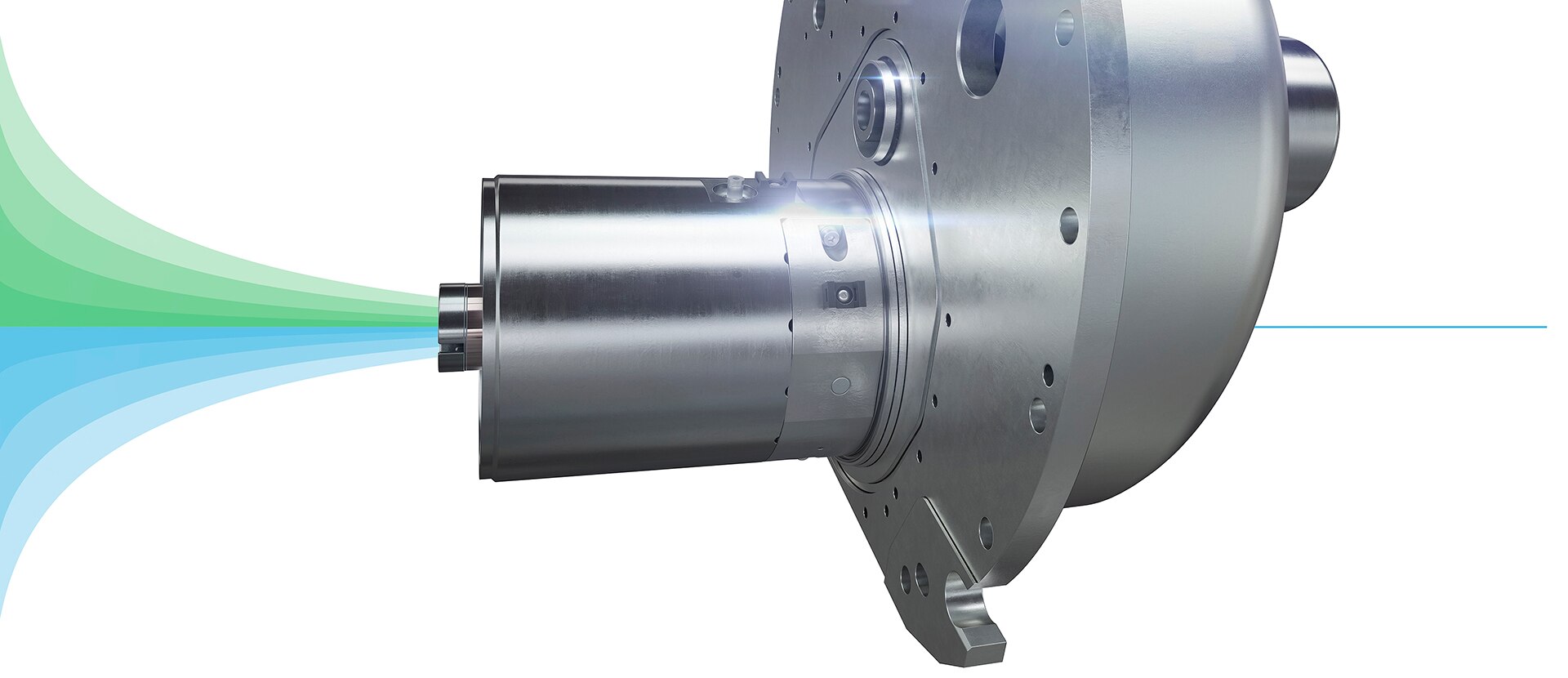 Quantix™ 160 Tube
Taking CT to the next power
The power of the newly engineered Quantix 160 Tube is the result of three key technological achievements. At its core, is a liquid metal bearing construction optimally designed to withstand 75 G of G-force. It also includes a new flat emitter cathode design capable of achieving 1300 mA with 16 cm of coverage and an ultra-high power reserve that enables low kVp, high resolution and GSI scanning. As the most powerful whole-organ coverage tube in the industry, the clinical impact of this new tube goes far beyond simply providing more power. It provides the resources necessary to improve every clinical outcome.
TrueFidelity Images
A futuristic take on classic image reconstruction
For years, low dose was the benchmark for image quality by which every CT image was held. We helped set the standard for low-dose imaging back in 2008 with an iterative reconstruction technology capable of lowering dose by 50 percent. Over the years, the benchmark has changed. While dose is still important, radiologists are looking for an image texture reminiscent of the text-book quality images they studied in medical school. To that end, we've introduced Deep Learning Image Reconstruction, what we feel is the future of image quality. It uses artificial intelligence to combine the low dose of iterative reconstruction with a "classic-looking" image texture.
With great power comes great image quality
With Revolution CT, we solved one of the biggest challenges of CT technology with a platform that provided uncompromised access to all four core imaging attributes. It was the first time you could have a system that didn't force you to choose between temporal resolution, spectral imaging, spatial resolution and coverage. You could have them all. Revolution Apex builds off this "uncompromised" imaging approach with the Quantix 160 Tube and Deep Learning Iterative Reconstruction, which together, supercharge all four key CT imaging attributes to deliver great image quality.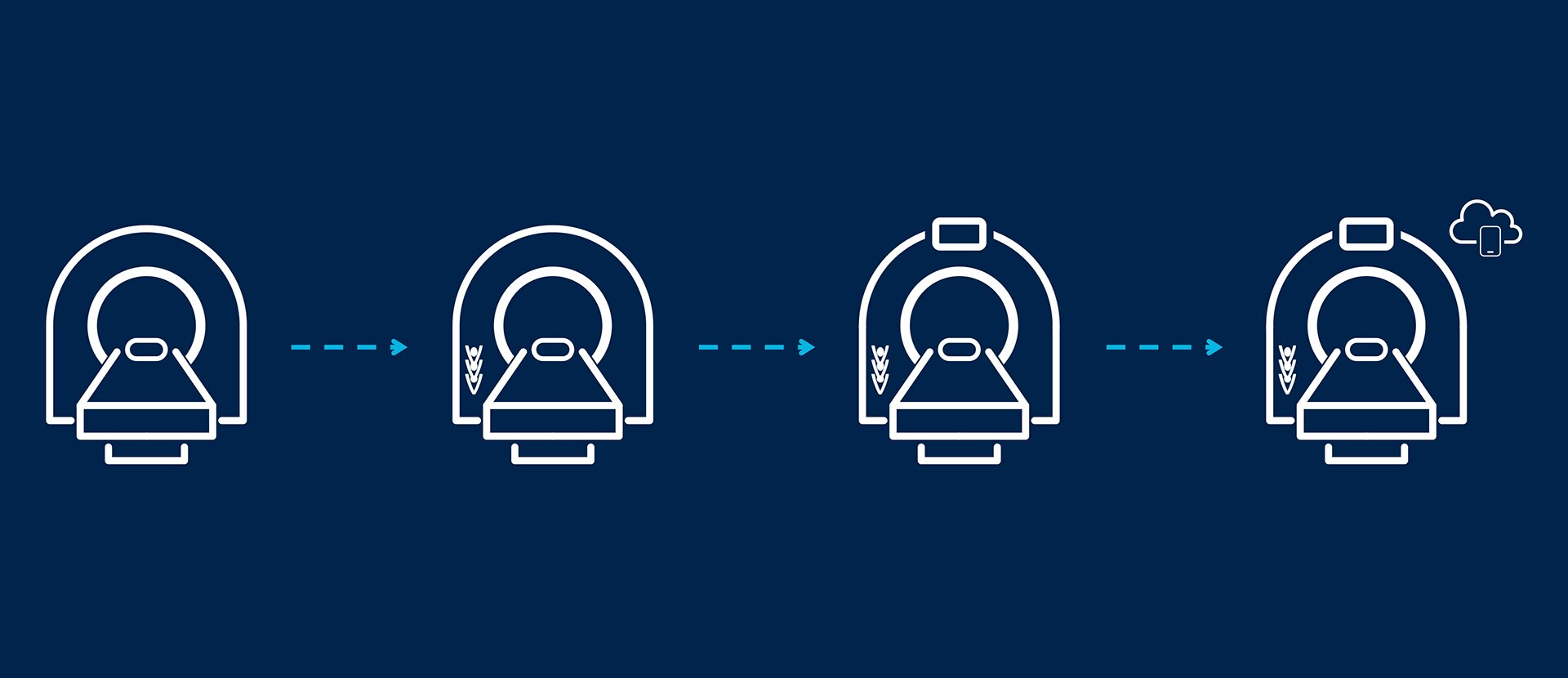 Introducing Smart Subscription*
A CT that keeps getting better
Everyone wants to own the latest and greatest technology. Nowhere is this more true than in healthcare where your patients look to you to provide the latest insight medicine has to offer. In a world where businesses never stop innovating, it can seem nearly impossible to keep up. We've also heard you voice your frustration with slow budgetary processes that make this even more challenging. In recent years, we've watched one consumer industry after another switch to a subscription-based approach and it inspired us to rethink the traditional "buy, use, replace" acquisition model for CT. And that's exactly what we did. We're calling it Smart Subscription. Not only does it automatically update your CT with the latest applications, it updates every CT in your fleet so that every system has the same capabilities. Now, no matter when you buy your CT, you can expect it to be as good as new for as long as you have it.
Click here to learn more about Smart Subscription.
*Not yet commercially available
The benchmark of image quality for every image
Elevate every image to a powerful first impression
Historically, there has never been one way to the best image in CT. Administrators and radiologists have had to make important decisions about what CT technology to purchase and how to use it for each patient. With Revolution Apex, that's no longer the case. With the best of every key CT imaging attribute, every image is an opportunity to make a powerful first impression.
"Excellent CNR, lesion delineation, with improved texture and no plastic appearance in the image."

"Reduced noise in deep learning cardiac imaging allows for reduction in kVp while maintaining image quality."

Runoff at 80 kV for enhanced vessel visualization.

Non-contrast chest CT with clear depiction of lung collapse with fibrosis and infection.

"This is what a head CT image should look like and never did, even in the high dose era. Less noise, fewer artifacts and a pleasure to interpret."

CTA Chest Aortic stenosis at 70 kV and 13 mL of contrast for a 3 year old.
1-beat cardiac. At any heart rate.

CT TAVI Planning. Even for patients with renal insufficiency.

Uncompromised image quality. Even for over-obese patients.

Low-dose chest CT. Within one second.

Metal artifact reduction. Both in single energy and dual energy.

Ultra-low dose screening. Without compromising on detail.
You lead the way
As a radiologist, your job is to lead the way. Patients and referring physicians alike look to you to provide them with the direction they need to determine the best course of care. Our goal is to provide you with every tool imaginable to lead the way regardless of what your specialty is or the types of patients you see. With a CT capable of delivering the best image quality for every patient, your leadership can reach even further. It not only provides you with greater confidence in your ability to serve the patients you already see today, it gives you the tools you need to serve more patients with even greater clinical challenges.