During World War I, Marie Curie had an idea that would not only save lives, but also revolutionize medical care as France fought alongside its allies.
Curie, who was already a two-time Nobel Prize-winning scientist for her work on radiation phenomena (including the isolation of radium), collected X-ray machines from university laboratories and installed the units in ordinary vehicles.[1] The mobile units, dubbed "Little Curies," drew power from the cars' engines and allowed medics (150 nurse-radiologists whom Curie had trained to help in the war effort) to drive close to the battlefields and quickly assess wounded soldiers, thereby determining who needed to be rushed to surgery.[2]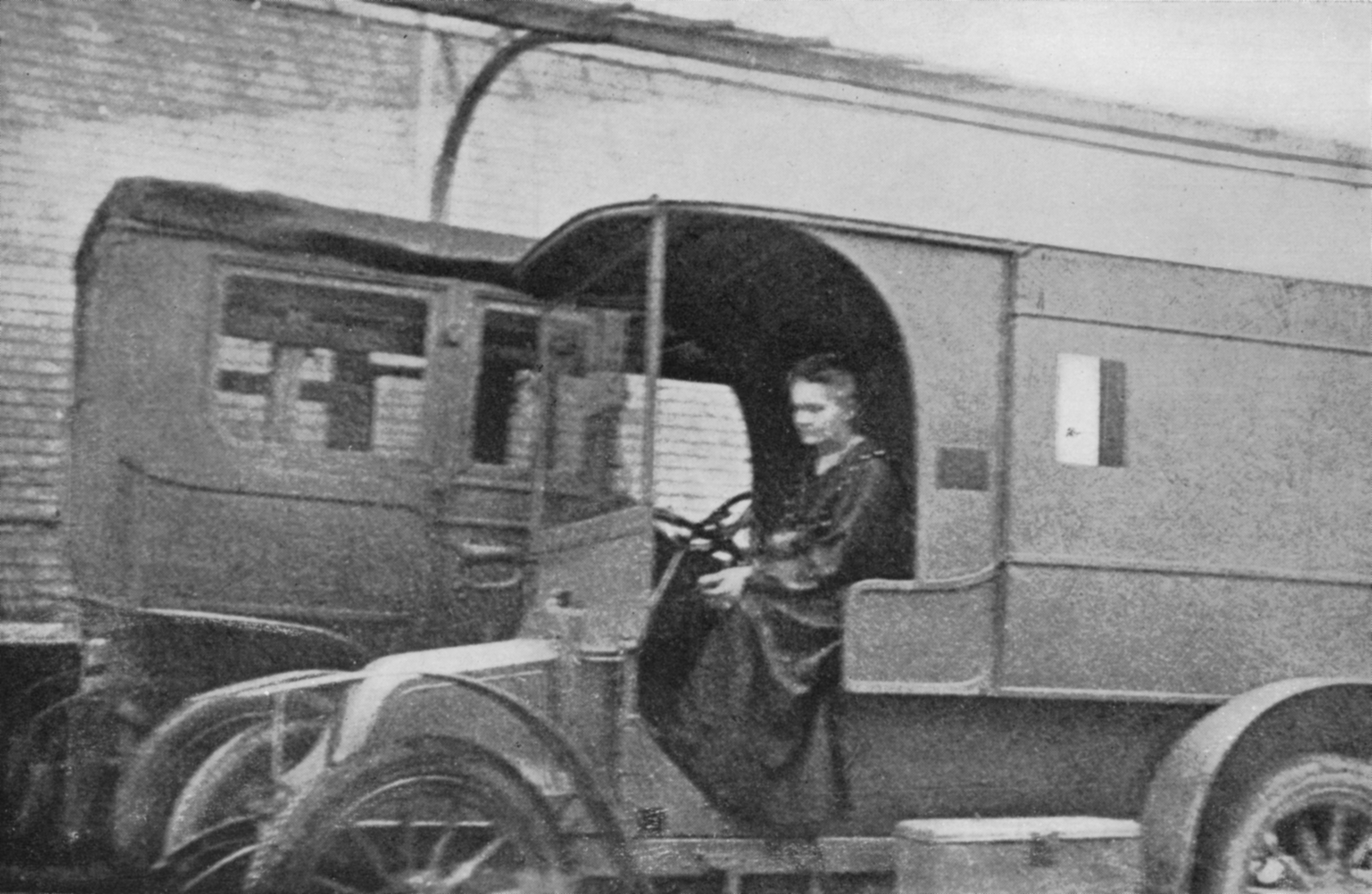 Curie took part in creating the first mobile X-ray. Less than a decade later, she entered a relationship of sorts with GE. GE provided Curie with equipment for her lab, including an improved X-ray tube that William D. Coolidge (director and a GE vice president) had invented. And the world-famous scientist, in turn, honored GE with a visit, spending a day inspecting and tinkering with GE X-ray equipment in its Schenectady, New York, research lab. In his biography, Coolidge calls Curie "among the great who I have met and admired." [3]
Now, more than a century later, a group of women leaders at GE Healthcare are working together amid the COVID-19 pandemic to bring mobile, digital X-ray technology to as many doctors as possible. Demand for the mobile technology, which captures images of the inside of the body and then uses artificial intelligence to analyze the images and flag suspicious findings, has tripled since the start of the pandemic. "Amid this global pandemic, clinicians are facing a unique set of challenges: patients in critical condition or quarantine can't be transported to imaging devices; disinfection procedures are more complex; and prolonged exposure can put patients and healthcare workers at risk," says team member Agnes Berzsenyi. "This team recognized and responded to the increased demand on mobile X-rays and produced as many mobile X-ray units in the first half of 2020 as it did in all of 2019."
The engineers, scientists and business executives who comprise Team Marie Curie, have diverse backgrounds, and work across regions and disciplines with a unified mission: to create life-saving innovations that can radically transform healthcare. Here are their stories, and their advice for other women who want to explore careers in healthcare technology.
Katelyn Nye, General Manager of Mobile X-ray and AI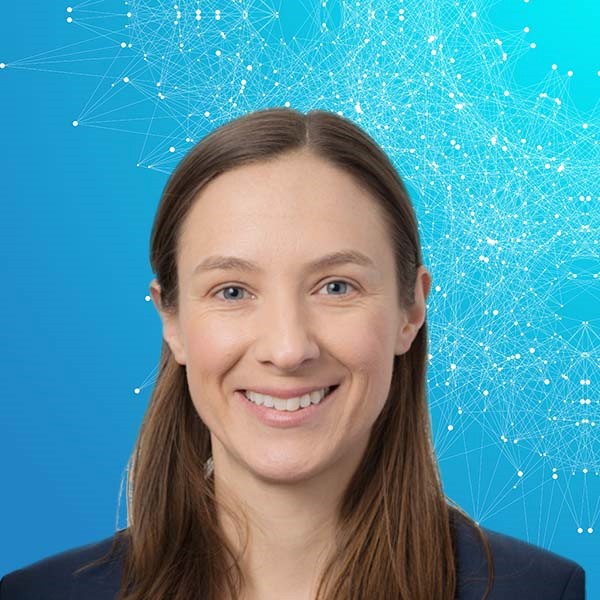 Katelyn Nye knows firsthand how medical technology can save lives. When Nye was in high school, she survived cardiac arrest and received an implantable pacemaker. That life-saving surgery sparked a strong interest in medical technology. 
Nye joined GE Healthcare's Edison Engineering Development Program in 2008 and as she says, "The rest is history!"
As the general manager of mobile X-ray and AI, Nye leads Team Marie Curie. Under her leadership, GE Healthcare became the first company to launch a collection of AI algorithms embedded on a mobile x-ray device for automated measurements, case prioritization and quality control.*
For Nye, customer feedback is fuel to keep innovating alongside her co-workers. She recalls the first time she received feedback about her team's mobile X-ray work during the pandemic. "The chief radiologist told us that this technology made a significant difference in treating the patient," she says. "I remember thinking to myself that if a single life could be saved, it was all worth it."
Karley Yoder, Vice President of Digital and General Manager of Artificial Intelligence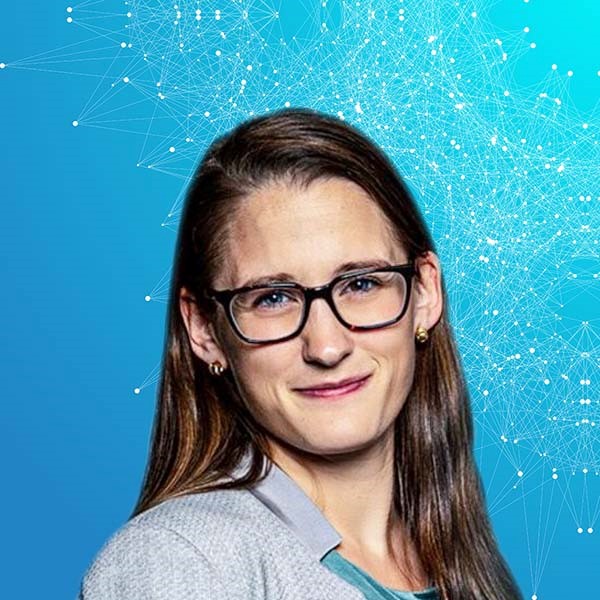 Karley Yoder, the vice president of digital working on Team Marie Curie, calls herself a "bridger." With a degree in biomedical engineering and an MBA, she's the person who works between the engineering and business management teams at GE Healthcare to develop and launch cutting-edge projects. 
"I always knew I wanted to solve healthcare digital problems that make a difference for patients at a global scale," Yoder says. Her advice to women is to "know your superpower."
"Know what you are exceptional at and really work on refining that," she says. "For me, I wanted to be a bridger, technically deep enough to understand the technology but business savvy enough to apply it."
Jessie Zhang, General Manager Supply Chain Operations X-ray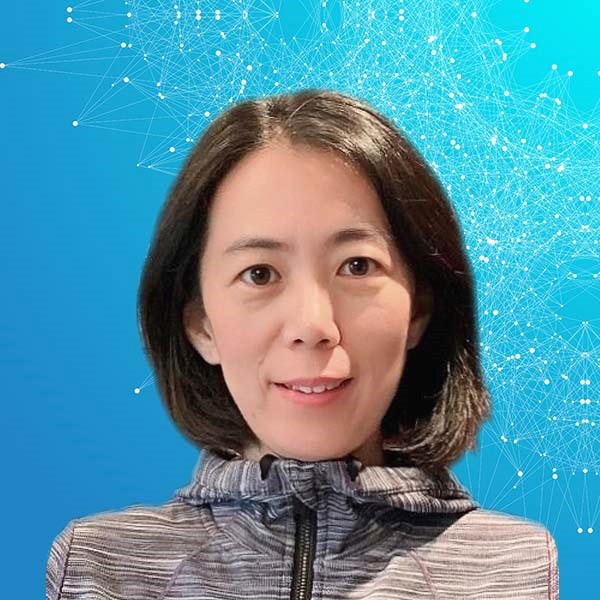 Jessie Zhang started her career at GE Healthcare in Wuxi, China, where she worked on an ultrasound project and as a safety & regulatory engineer. 
Zhang now works at GE Healthcare in Milwaukee, Wisconsin, where she's the supply chain operation GM for X-ray. It was those first few years at the start of her career, though, that she says were formative in helping to prepare her for different challenges within the company. Her message to other women: Don't be afraid to step outside your comfort zone.
"My personal experience taught me the positions will come to you if you focus on delivering and excel at the daily job," she says, "and don't be afraid to take on challenging roles where you may not have the experience."
Of her involvement with Team Marie Curie, she says that trust is the common thread. "We represent different functions: product, engineering, supply chain, commercial; each of us have our expertise, and we truly respect each other and rely on each other's judgment," she says. "We want the business be successful, and we want our customer get the product ASAP to battle COVID. With this in mind, all the decisions and actions we took were super aligned, and this largely improved the team's efficiency in a time-pressured environment."
Agnes Berzsenyi, President and CEO of Women's Health and X-ray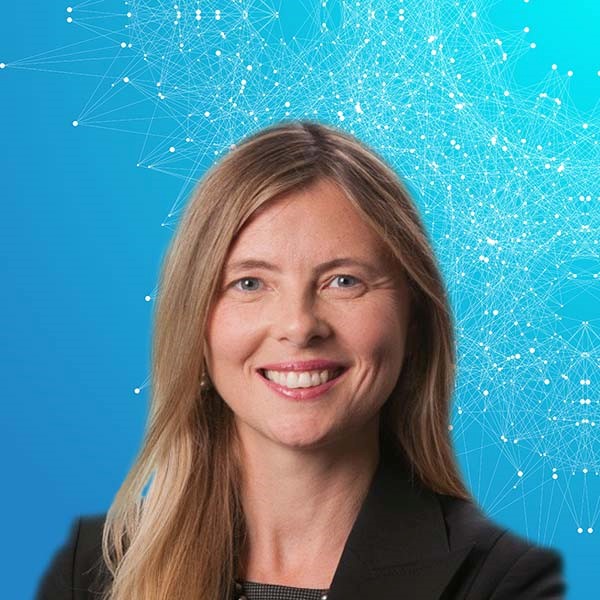 Agnes Berzsenyi is used to dreaming big and taking risks. At the age of 17, she was the only teenager in her town in Hungary to leave the country to study engineering in Germany. She later came to the United States to pursue a master's degree in mechanical engineering. She was one of only a few woman students at the Rose-Hulman Institute of Technology in Indiana. 
"In fact, the master's program was so male-dominated that I still remember the look of surprise on the GE Aviation recruiters' faces when I approached their table at a job fair," she says. "Throughout these experiences, I saw first-hand the importance of having different voices and perspectives at the table."
Berzsenyi started her career at GE Aviation in 1995 as a member of the Edison Leadership Program. She moved over to GE Healthcare in 2003. Now, as the CEO of Women's Health and X-ray, she leads a team across seven regions and manages everything from product innovation to commercial growth and customer collaboration.
"It is truly amazing to work together with these committed and trail-blazing leaders," she says of Team Marie Curie. "What unites this group of ladies is being passionate for customers and for innovation."
Even in 2021, Berzsenyi says there's still "a long way to go" for getting more women to pursue STEM careers. Her daughter Isabelle, 21, is studying computer science in college, while her daughter Sophie, 19, is studying physics.
"I encouraged them to choose a career in sciences, and this is what I always tell the mothers of the girls who participate in
Laura Hernandez, General Manager of Women's Health and X-ray for Europe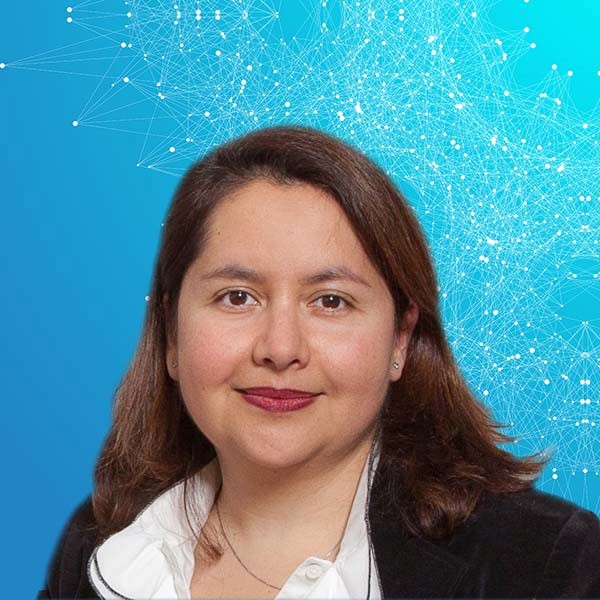 Growing up in Mexico, Laura Hernandez dreamed of traveling the world. After getting her MBA in France, Hernandez decided she wanted to stay. It just so happened that GE Healthcare was looking for someone who could speak English, Spanish, French and Portuguese to join its team in Paris.
"I was excited to join the company because when I was a kid, I had the full exposure at home," Hernandez says. "At my grandparents' house there was a GE refrigerator, so for me, the brand was super well known since I was little." However she didn't know at first that GE was so much more than an appliance company. 
"I thought, 'GE also works on medical and healthcare?'" she says with a laugh. "For me, I thought it was just appliances. At the end of the day, I said let's give it a try." 
As the general manager of Women's Health and X-ray for the Europe, she uses her marketing and management background to oversee GE Healthcare's presence in the region.
This year, she'll celebrate 20 years of making an impact at GE Healthcare on everything from mammography to the digital mobile X-rays championed by Team Marie Curie. She says she is quite proud of the work her team did to get digital mobile X-rays and process-improving software like the company's VolumeRAD in the hands of doctors. "It was amazing to show we had these innovations in our portfolio that were totally overlooked. Now customers want these applications and technologies because they've seen the value."
* Critical Care Suite 2.0 is not cleared or approved by the FDA. Distributed in accordance with FDA imaging guidance regarding COVID-19 public health emergency. Not all products or features are available in all geographies. Check with your local GE Healthcare representative for availability in your country.
[1] The Nobel Prize: Marie Curie Facts
https://www.nobelprize.org/prizes/physics/1903/marie-curie/facts/
[2] Smithsonian Magazine: How Marie Curie Brought X-ray Machines to the Battlefield
https://www.smithsonianmag.com/history/how-marie-curie-brought-x-ray-machines-to-battlefield-180965240/
[3] Yankee Scientist: William David Coolidge by John Anderson Miller (1963)
https://science.sciencemag.org/content/143/3611/1159