When GE HealthCare began operating as a standalone company earlier this year, its leaders spent a lot of time thinking about how to present it to the world. They visited hospitals and spoke to clinicians who used its products. Those healthcare workers told them that they felt connected to the company through the role its equipment played in helping their patients.
But the GE HealthCare team soon realized it is the people, not just the products, who make GE HealthCare what it is today. Healthcare workers, patients, and GE HealthCare's own employees in the field truly represent the company's values: grit, compassion, and collaboration.
"We wanted to bring extraordinary acts of care to the forefront and shine a spotlight on them," says Kate Rodgers, GE HealthCare's global brand media director. To do that, GE HealthCare launched a campaign platform called Care That Can to tell the stories of patients, clinicians, and GE HealthCare employees who have used the company's tools to perform those extraordinary acts of care.
Here are just a few of these remarkable stories.
Care That Can Give Power to the Patient
Tom Langer woke up one night with a racing heart and hurried to the emergency room near his home in southeast Wisconsin, where he was diagnosed with atrial fibrillation, an irregular heartbeat that increases the risk of stroke and blood clots, and prescribed medication. But Tom had no way to monitor his heartbeat from home or tell the difference between an ordinary rapid heartbeat and atrial fibrillation, which would mean more trips to the ER.
Fortunately, Tom's son Mark is a retired general manager for ECG Ecosystems at GE HealthCare, where he worked on building partnerships in diagnostic cardiology. He was able to provide Tom with a KardiaMobile, a personal ECG device manufactured by AliveCor, so that Tom could check his heart rate at home and report the data to his cardiologist during appointments.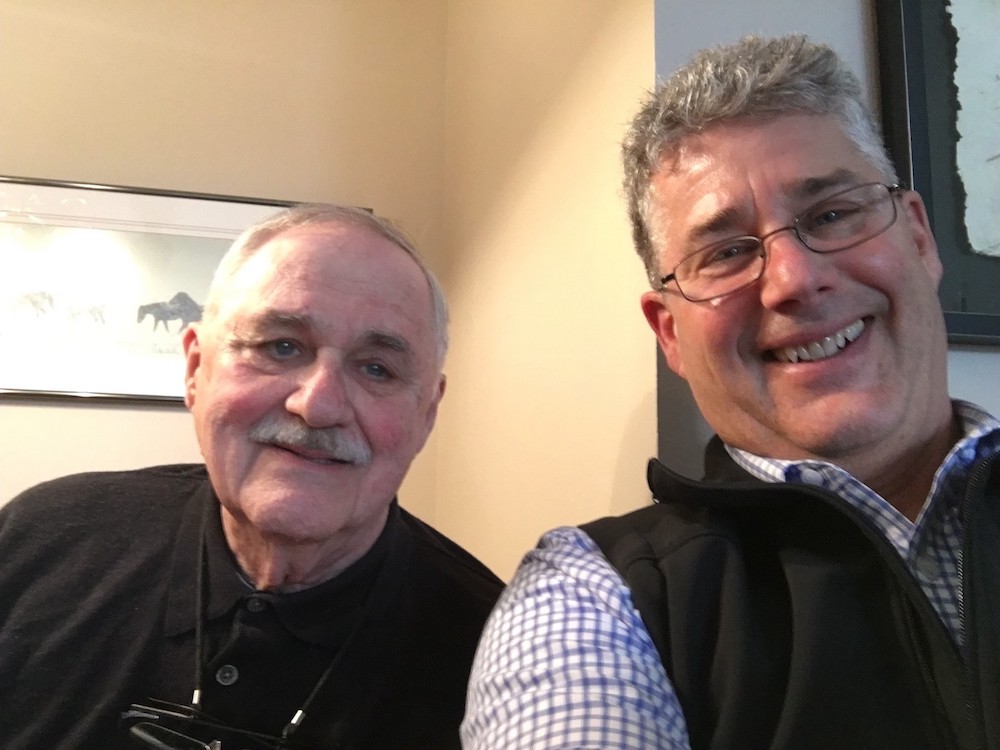 And now, thanks to a partnership between GE HealthCare and AliveCor, Tom's cardiologist can check up on him remotely: Whenever Tom checks his heart rate on his KardiaMobile, the data is automatically uploaded to GE HealthCare's MUSE Cardiac Management System, and his doctor is alerted to any potential problems. This also gives Tom a greater sense that he's an active participant in his own healthcare. "That made a big difference in my confidence," he says.
Care That Can Run at the Impossible
Ervin Avdibegovic arrived in Austria in 1992 as a four-year-old refugee from the Bosnian War. He grew up in a refugee camp near Zipf, at the foot of the Austrian Alps, where he was surrounded by people of many different nationalities. As an adult, he joined the design engineering team at GE HealthCare's Zipf plant where he worked on the Voluson ultrasound machines. By 2020 he was the plant's logistics manager, managing a team of 60 workers who hail from half a dozen countries and speak multiple languages.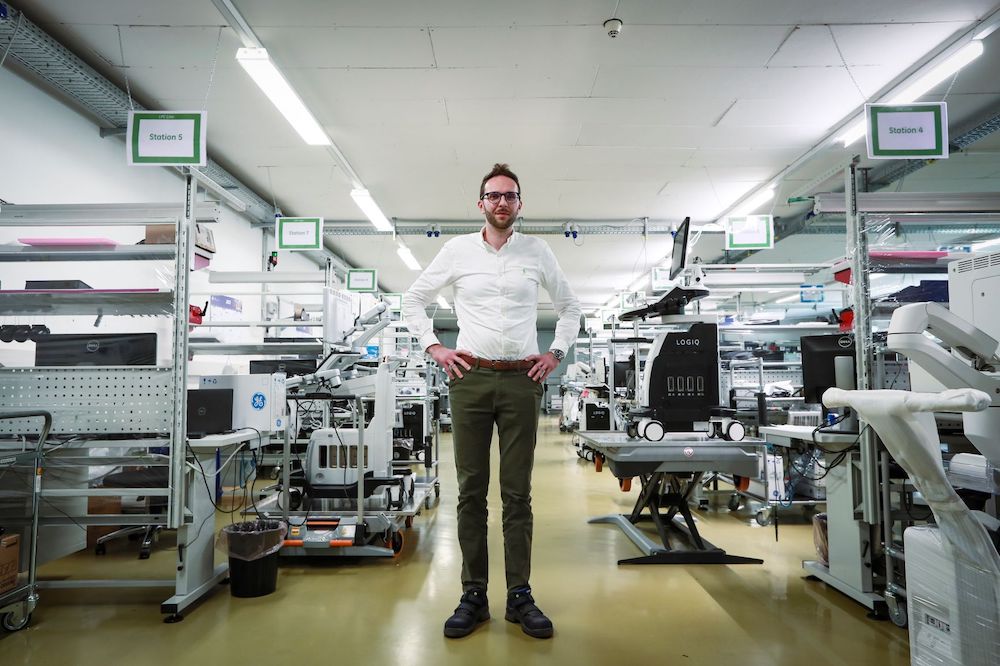 When the pandemic hit, their work became infinitely harder. Borders closed. Planes were grounded. But people were depending on GE HealthCare's diagnostic equipment. Avdibegovic and his team became adept at devising workarounds to make sure it got delivered, spending countless hours on the phone with people around the world. They even sent machinery overland from East Asia, following the ancient Silk Road caravan route.
The way the team rose to the occasion confirmed Avdibegovic's opinion that diversity in the workplace can only serve as an advantage. "A mix of cultures is a plus for everyone," he says, "even if it's not always easy."
Care That Can Pay It Forward
Leona Gregory was 27 weeks pregnant when her doctors told her they would need to deliver her baby immediately, due to complications that had put her life at risk. Gregory was sure her son would die, but he pulled through, and she was so inspired by the caring nurses at UH Rainbow Babies & Children's Hospital, in Cleveland, that she decided to become a NICU nurse herself.
After 14 years as a bedside nurse, Gregory joined GE HealthCare as a clinical applications specialist. She traveled the country teaching other nurses how to use the Giraffe family of devices. The job appealed to her, she says, because "nurses were outside of the bedside, making a difference. Nurses had input and patents in the design of this device."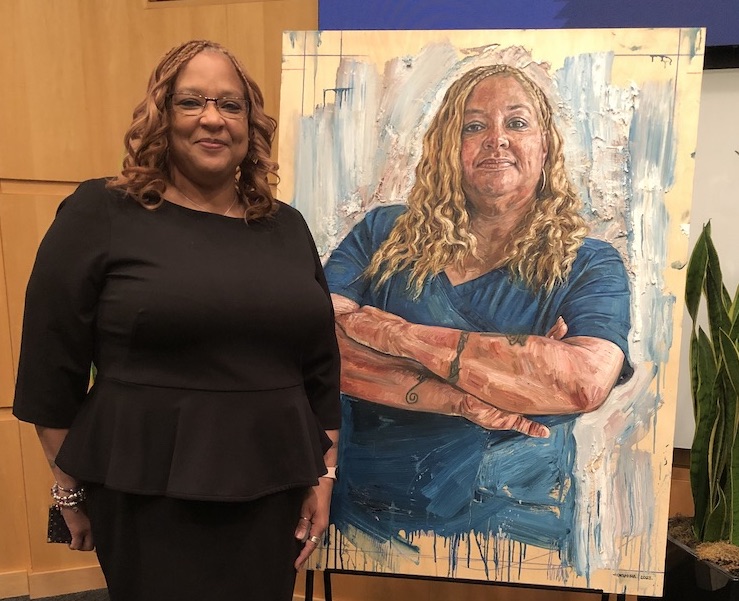 Today Gregory works in GE HealthCare's quality and regulatory department, where she monitors data and trends to ensure better quality and safety for patients. "When I was at the bedside," she says, "I didn't think about what it takes behind the scenes."
Care That Can See What the Eyes Can't
Dr. Felix Nensa, a radiologist at Essen University Hospital in Germany, had noticed that as his hospital grew, its computer system wasn't growing along with it. Instead, each department ran on its own isolated system, and they had no way of sharing data. To find out details about a single patient, clinicians might have to check four or five different programs.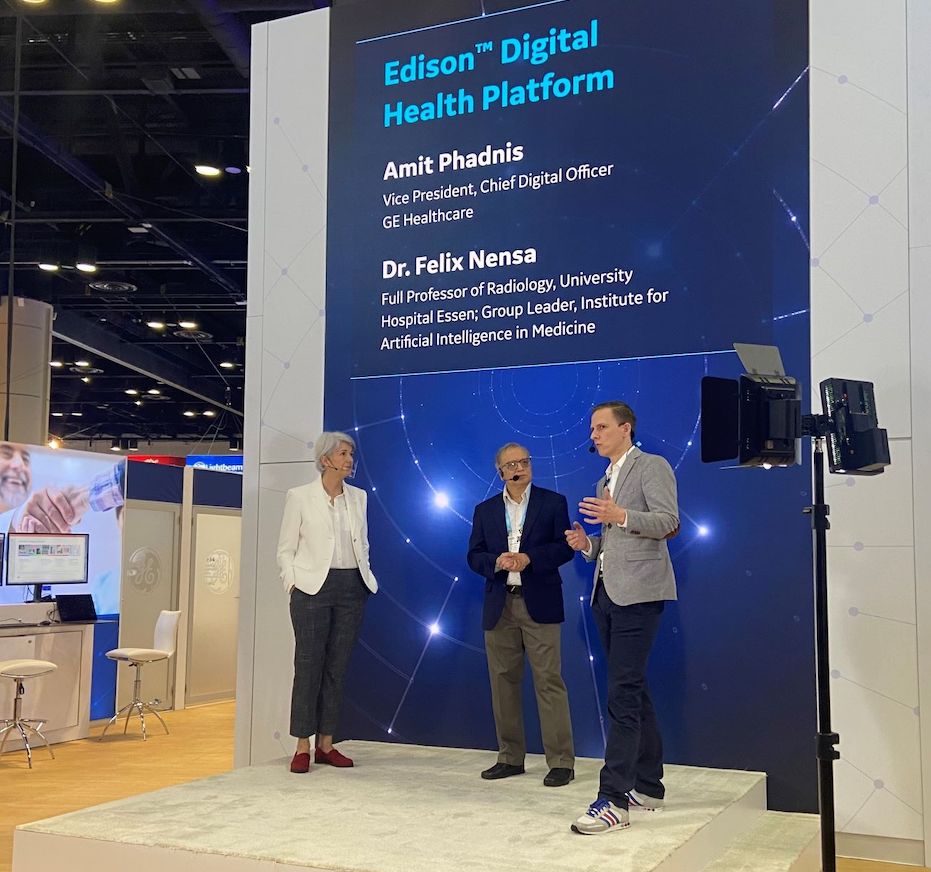 When GE HealthCare began rolling out its Edison Digital Health Platform, an operating system that integrates healthcare data from multiple apps, Nensa was on board. He began writing his own apps for the system, including a patient health dashboard that stored all patient data in one spot. It quickly went viral around the hospital, and Nensa's fellow clinicians raved about how it both saved them time and allowed them to see the full picture of a patient's health in one glance.
"Having all of the data accessible," Nensa says, "we can apply clinical decision support systems and AI-based applications that really help us to … provide the best treatment we can."
Care That Can Relentlessly Innovate
Jorge Uribe grew up in Manizales, a small city in western Colombia's coffee-growing region, where he developed an early interest in experimental physics. As an adult, he pursued that dream at graduate school in the United States. While he was away, his father was diagnosed with advanced colon cancer, and he died six months later; no one had caught it earlier because there was no imaging equipment in western Colombia.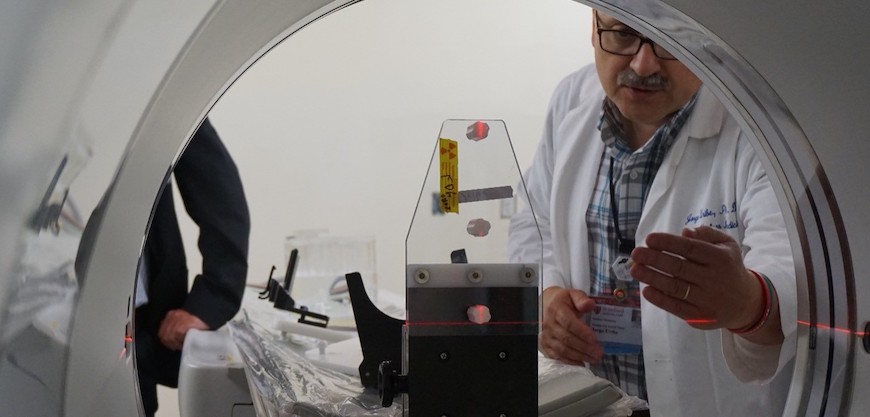 Uribe went to work at GE HealthCare with the goal of developing PET/CT scanners that could provide high-quality images for smaller hospitals and facilities in the developing world. In 2022, he learned from an ad in the Manizales paper that there was an effort underway to raise money for a PET/CT system for the county hospital. He immediately volunteered to help.
"I'm excited to … discuss whether the systems I have poured my heart into are the right fit, but I hope they are," he says. "It would certainly bring everything full circle."