If you asked a dozen healthy people what a radiologist does for a living, you would probably get vague answers like, "It is something to do with X-rays, right?" If you asked twelve people who have survived life-threatening medical conditions, you might receive very different feedback. Many who experience that situation have a deep level of appreciation for the radiologist who was instrumental in saving his or her life. Here are some of their stories.
Tale of trauma1
Dr. Barbara Hamilton2 is herself an interventional radiologist. She could not have anticipated how a colleague's watchful eye would change the future for her family.
Dr. Hamilton's father visited her home in California to meet his grandson and enjoy some sight-seeing in Mount San Jacinto State Park. A morning hike turned into a night of anguish as he lost his way, struggling to find the path back to town in the cold desert temperatures, and falling multiple times.
He was located by rescue hikers and airlifted from the mountain by helicopter the next day. Medical examination identified broken ribs and a punctured lung.
An astute radiologist spotted something additional – a small hemorrhage at the brainstem with big potential to end the patient's life. His subtle finding, buried in countless images, let to urgent treatment that kept Dr. Hamilton's dad in her life, and that of her son and the entire family.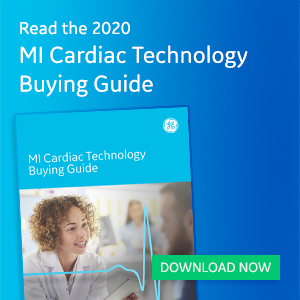 Shedding light on breast cancer3
Long before taking the post of Business Analyst for the American College of Radiology, Michele Huneke4 learned first-hand the value of life-saving imaging equipment.
While she had encountered several mammogram retakes in past years due to dense breast tissue, this time was different. Since her last annual exam, several tiny, apparently benign calcifications had grown.
Due to the sharp eye of a radiologist, a series of subsequent radiological procedures were ordered. Several mammograms, an ultrasound, and an MRI scan later, provided the information the radiologist needed to diagnose stage-2b moderately differentiated invasive ductal carcinoma.
Following surgery, chemo, and radiation therapy, Michele has now passed her five-year cancer-free milestone. She believes she is alive today because of the tenacious and determined efforts of her radiologist.
Miracle survivor5
Millie's parents named her Milagros which translates to "miracle" in English.
A cancerous mass the size of a grapefruit was detected on her ovary through medical imaging, virtually ensuring she would never be able to have children. She subsequently suffered blood clots, a brain aneurysm, and a stroke.
Millie's treatment was ultimately successful due, in part to a series of:
MRIs
CT scans
CT scans with contrast
Ultrasound studies
She emphasizes the compassion and knowledge of the clinical staff, "The radiology team, they told me step-by-step what to expect, and they never steered me wrong."5
The miracles kept coming, in the form of three children and now Millie is a grandmother. "I have been given so many chances in life that now everything inspires me,"5 she said.
Say what?6
"You might have a brain tumor. You should get an MRI."6 That startling news from an ear/nose/throat specialist reached only the left ear of Bill Tricarico. He had suddenly lost hearing on the right side.
No tumor appeared in the MRI, but Bill's perceptive radiologist looked beyond those findings. He recognized a void in the images that could be a brain aneurysm. A dye-contrast CT scan confirmed the diagnosis.
Bill acknowledged the need to act quickly. "I had a brain aneurysm. I'd known people who had aneurysms that burst, and they either died or had a stroke that debilitated them greatly. So I knew what would happen if I just let it go."6
The CT scan led Bill to a minimally invasive procedure with only a one-night hospital stay. Via a groin catheterization, the aneurysm was filled with hair-fine platinum coils to block the blood supply, thus reducing the risk of rupture or hemorrhage.
Thankfully, Bill had a full recovery, regaining full hearing in his right ear. His wife, Phyllis, believes, "Someone was telling him, you need to see a specialist."6
Life and limb7
Shortness of breath, nausea, and a swollen left leg brought Stephani Turner to the emergency department. She'd been having low pelvic pain and abdominal symptoms for some time, but these new developments left no doubt in the ER team's collective mind that Stephani had a blood clot in her lungs.
As a favor, an interventional radiologist reviewed Stephani's images. He suspected a congenital condition as the underlying cause of the clot. With May-Thurner Syndrome, a significant vein in the pelvis becomes squeezed between the spine and left primary artery. Blood stagnates and clots below the impairment, with pieces drifting to the lungs. May-Thurner can also cause sudden fatal cardiac failure, as the heart strains to pump against the clot.
Stephani returned home from her initial chest CT and leg ultrasound with a prescription for blood thinners, which alone would not have resolved the issue. Thanks to the perspective of additional radiologist, she had a minimally invasive image-guided procedure (MIIP) to remove the clot in her pelvis and open the narrowed vein.
Heal thyself8
This compelling account dates back to 2006. Dr. Benjamin Roach was very excited about the purchase of then leading-edge technology at the facility where he served. Upon installation, the team pursued rigorous training.
In addition to lectures, conferences, and course work, the radiology department received hands-on training scanning employees and family members who had risk factors for heart disease. Dr. Roach was concerned about his brother's welfare, due to a family history of cardiovascular disease and a sedentary lifestyle. While the scan showed some early indicators, no immediate intervention was indicated.
Though Dr. Roach was a runner who felt perfectly healthy and had recently aced a treadmill stress test, he decided to have himself scanned. His thinking was if the scan showed some of the same changes as his brother's there was still plenty of time to control the condition with cholesterol medication.
To his surprise, Dr. Roach's images showed a minor and two significant areas of concern – what appeared to be blockages of at least 70%. A coronary catheterization the next morning confirmed two blockages of nearly 90%.
Without that serendipitous opportunity to scan himself, Dr. Roach might not have lived to watch his son's football game a few days later.
Technology alone does not save lives. It is the sharp, open-minded interpretation of radiologists that may often make the difference between life and death.
References: