A radiologist examines these less-than-living patients for the Spanish National Museum of Archaeology.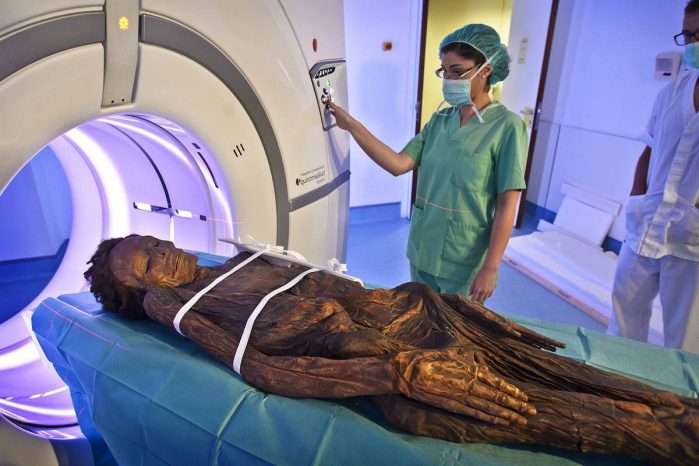 Image credit: RTVE
One dark night in Madrid, four mummies creeped through the doors of Quirónsalud University Hospital.
They didn't come back to life to haunt the museum on their own or scare unsuspecting children afraid of the dark. Rather, they were transported there as part of a study that the Spanish National Museum of Archaeology and the University Hospital of Quirónsalud were conducting to deepen our understanding on the anatomy, process, and anthropometric and pathological of mummification.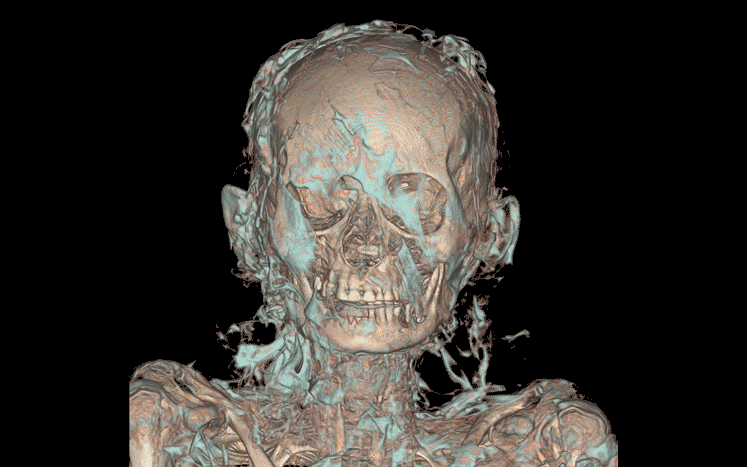 "For the first time in my career, I performed a CT scan on a mummy. It's not often we get such opportunity as radiologists," said Dr. Vicente Martínez de Vega, Head of the radiology department at Quirónsalud Madrid, who performed the scan with a GE CT system installed at the hospital.
Three of the four mummies are Egyptian and one is "Guanche", the ancestral population of Tenerife in the Canary Islands prior the arrival of the Spaniards. Some of these populations buried corps in caves, where they mummified through the low humidity and stable temperature.
"Through the scans, we're able to ascertain the mummies' approximate age, sex, height, clothing, and if they suffered any bone fractures."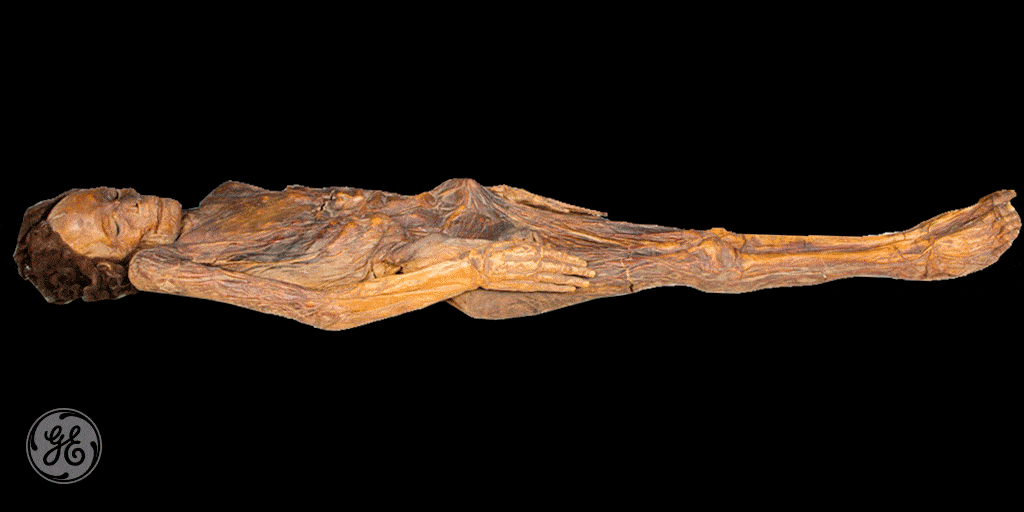 All of this helps archaeologists and historical experts understand how these ancient populations lived and the kind of mummification process that each mummy went through.
The transfer took more than eight hours, a team of 15 people, and a special truck. A specific route without bumps in the road was chosen to avoid any potential damage to the mummies.
Once at the hospital, scanning began at dawn, in order not to interfere with the hospital's daily activity or frighten its patients.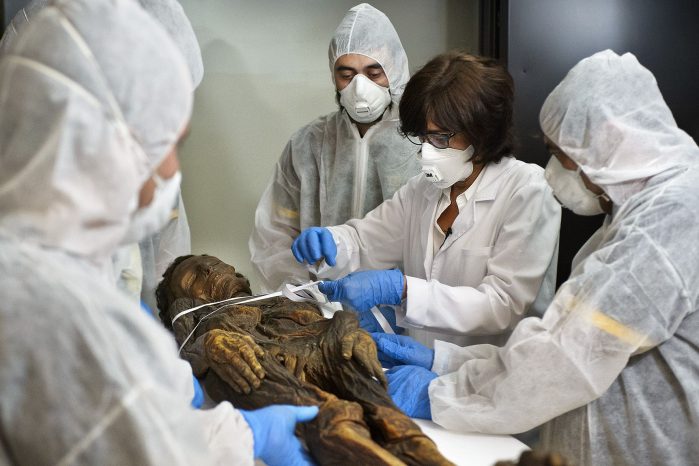 Image credit: RTVE
"It was certainly unusual to spend a whole night with mummies in an empty hospital," said Dr. Vicente Martínez de Vega. "Mummies don't move, so that makes them relatively cooperative patients."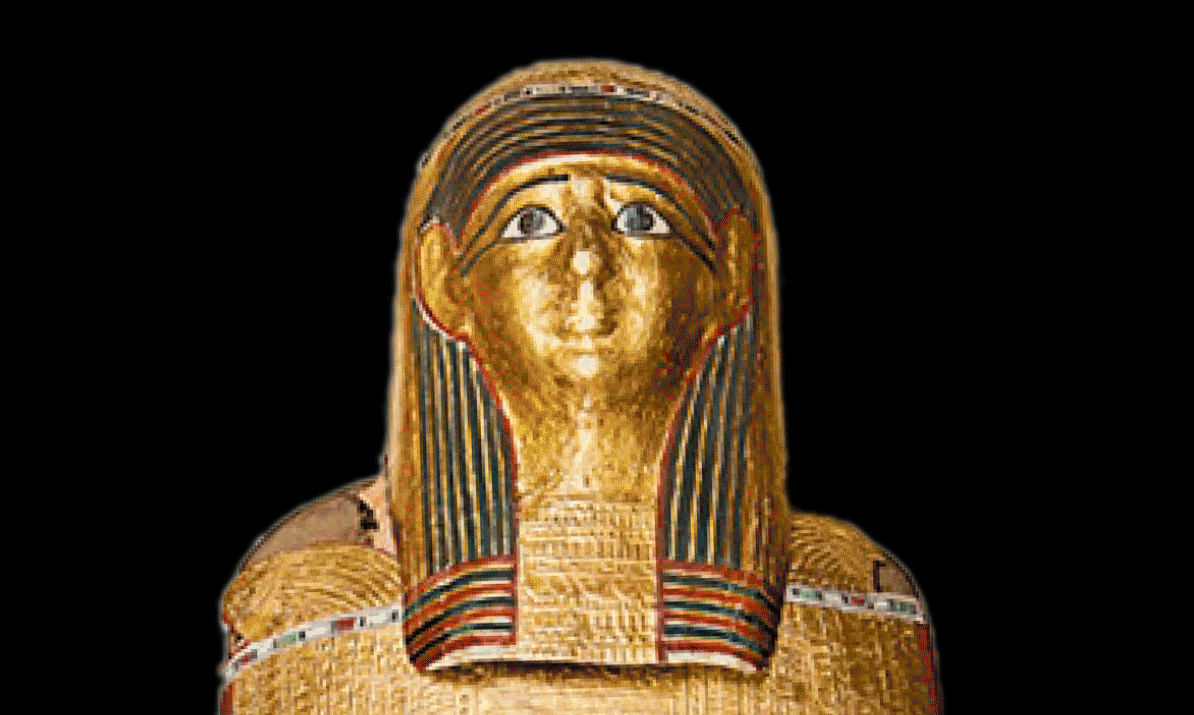 After months of thorough analysis of the scans, researchers were able to uncover some answers about who the four mummies were.
One being Nespamedu, the Pharaoh Imhotep's high priest. The radiology study uncovered 25 hidden pieces of adornments and amulets under his bandages - representing among other things, the children of Horus and the god Thot.
The other two of the Egyptian mummies were confirmed to be female. One of them was found to have been pregnant, she was between 20-35 years old and lived between 9-7 century BC. While the other, was between 35 – 50 years old.
The study also revealed that the Guanche mummy had undergone a very careful process of mummification, supporting the theory that Guanche mummies were not disemboweled like the Egyptian tradition.
These unusual patients told us a bit about themselves through the CT scans, but they have not yet yielded all their secrets…