Whether you are a radiographer or are just beginning to contemplate this career path, you know that a computed tomography (CT) technologist is responsible for performing scans of various body parts, with resulting images interpreted by a radiologist (MD). While a hospital or medical office setting immediately comes to mind, those are certainly not the only CT career opportunities.
Where the jobs are
Clinical X-rays were first used in America in 1896.1 The first clinically effective CT scan was performed in 1971.2 With that greater historical basis of confidence, it was once common practice to take a traditional X-ray to determine if a CT scan was needed. Today, however, due to its accuracy, CT is often a frontline diagnostic tool, creating increasing demand for skilled technologists.
The United States Department of Labor – Bureau of Labor Statistics predicts a hearty job market for radiologic technologists. The BLS predicts an increase of 13% from 2016 to 2026 for radiologic and MRI technologists, which is higher than the average for all occupations.3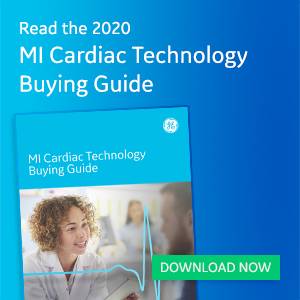 As of May 2017, the BLS indicates over 200,000 individuals are employed in this field, with more than half working in hospitals.4 The breakdown in this industry illustrates the diversity of potential work environments for the CT technologist, ranked here by the level of employment:
General medical and surgical hospitals – 118,960
Physicians' offices – 39,450
Medical and diagnostic laboratories – 15,010
Outpatient care centers – 12,760
Federal executive branch – 5,480
(This is an Occupational Employment Statistics – OES – segment covering a broad range of occupations including business, computer, legal, and managerial.)
Specialty hospitals – 2,170
Colleges and other institutions of learning – 1,320
Management of companies and enterprises – 270
Scientific research and development services – 220 The BLS notes, "Estimates for detailed occupations do not sum to the totals because the totals include occupations not shown separately. Estimates do not include self-employed workers."4
Job satisfaction
Which area is right for you? If you are not willing to relocate, the answer could be largely determined by your geographic location. According to the BLS,4 California has the highest employment in this field, with over 18,000 jobs. However, Pennsylvania ranks first for radiologic technologist employment per thousand jobs at 1.82. Highest concentrations for this career opportunity (thus presenting the greatest diversity) are in metropolitan areas such as New York, Los Angeles, Chicago, and Houston. In more urban and rural locales, technologist positions in hospital and physician offices prevail.
As of May 20183, the national median annual wage for radiologic technologists was $59,520, with California, District of Columbia, Massachusetts, Hawaii, and Oregon having the highest annual mean wage by state.
Location and salary are not the only considerations in narrowing the path of your career as a CT technologist. If you enjoy a great deal of variety in your workday, you are more likely to find that in a fast-paced hospital setting which includes responsibilities from the emergency department to the operating room.
The work can be physically demanding, though. These technologists spend most of the day on their feet, with the additional physical challenge of lifting and positioning disabled patients. This type of position is generally full time, with the possibility of evening shifts or weekends depending on the size of the facility. In addition, there can be a demand for extended (overtime) or emergency hours.
Perhaps you welcome direct interaction with patients but prefer a calmer pace. The office of a physician might be a better match.
The expertise of a CT technologist can also be utilized in other related fields such as teaching, equipment sales, or as a radiation safety officer (RSO).
Expand your opportunities
Maybe you are satisfied to complete training, become licensed or certified in your state of employment, and land a suitable job – and that is great. With an aging patient demographic and increase in medical conditions which require imaging services, your career is likely to be quite stable.
If, however, you want to position yourself for a bit more mobility and marketable in the field, you may want to take these additional steps:
Diversify – Develop a flexible mindset in your entry-level workplace, assisting and observing related jobs. Take advantage of opportunities to learn new skills through cross-training, continuing education, or additional certifications.
Specialize – Work toward a Bachelor's or Master's degree in radiology or applied health sciences. Consider specialization such as a cardiac interventional technologist, vascular interventional technologist, mammographer, bone densitometry technologist, nuclear medicine technologist, sonographer, or magnetic resonance technologist.
Network – Join professional associations5 specific to those who work in radiologic sciences. They have programs to help students complete their training and to aid technologists in managing continuing education requirements. These organizations also provide a platform for members (both newcomers and seasoned veterans) to connect, sharing ideas and staying up to date with advances in radiologic sciences.
A career as a CT technologist presents immediate opportunities, plus plenty of room for future advancement. In their 2019 Best Jobs6 summation, U.S. News & World Report places Radiologic Technologist in the 27th position for Best Health Care Support Jobs, and several specializations rank even higher.
References: