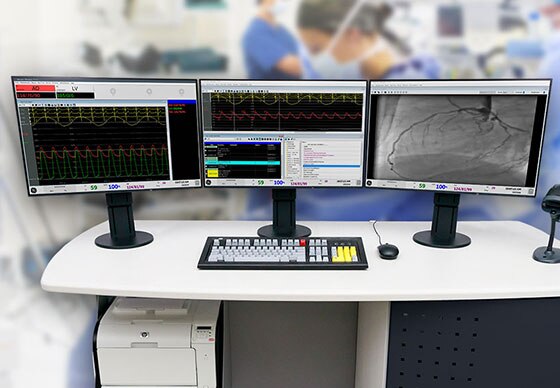 Flexible
The ultimate flexibility in software-only clients and Invasive Networking (INW) Servers that easily fit into your virtualized network infrastructure. Customizable and secure, Mac-Lab integrates into your IT environment with the configuration options you need.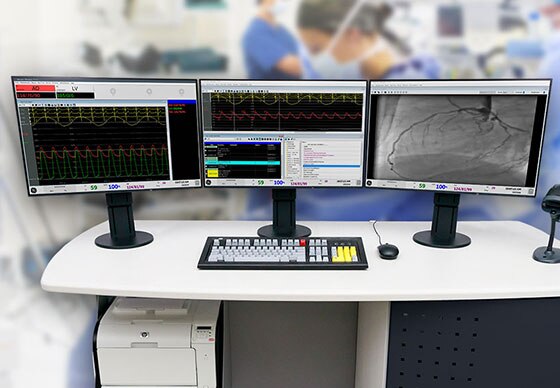 Seamless
Delivering workspace integration with standardized point of care data collection and entry, Mac-Lab adds seamless interoperability through its robust HL7 export to send secure data in real time across the network, including 3rd parties.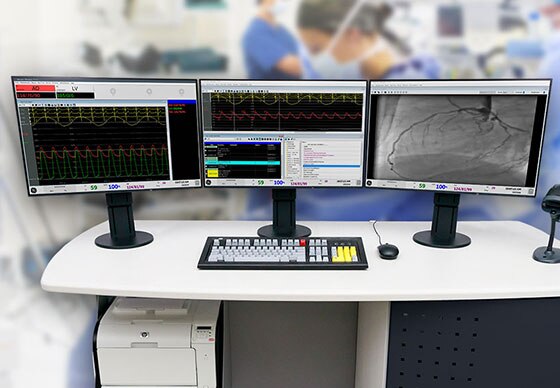 Secure
Built on the foundation of Microsoft's Windows 10 Secure Baseline, Mac-Lab introduces a more flexible approach to addressing security needs by increasing data privacy and security through data encryption and a more secure log in process.
Invasive networking

The Invasive Network (INW) Server lets you link critical recording information to extend Mac-Lab functionality throughout the department, without the need for physically transporting media. Helping reduce delays and redundant data-entry, this networking allows you to create a single, comprehensive case record for each patient that is stored in centralized location. Join situations in progress to help increase efficiency or capture information outside the procedure room to increase throughput, INW integrates information from enterprise systems into department workflow to optimize patient care.

Technological integration

Mac-Lab integrates with Innova™ Central Tableside Control, providing physicians with control from the bedside, and a barcode scanner (through the Honeywell 1450G barcode scanner) to offer options that allow you to tailor your experience and optimize care.
Reduced hardware costs by approximately $1 million1

After six months, increased ROI by 289%2

Reduced annual energy costs by approximately $340,0001