Medicine remains a highly respected arena with good earning potential and a solid future. Yet most medical professionals would likely cite a simple and honest desire to do good in this world as their underlying motivation for entering the field. Technological innovations enhance the doctor's ability to provide accurate diagnosis and treatment that ideally speeds the patient's path to wellness. Yet as technology-based medicine evolves, delivering a meaningful, personalized patient experience becomes increasingly challenging. In the tech-heavy area of radiology, a shift to patient-centered care is compassionate, advantageous and inevitable.
The current model is physician-weighted
Modern medicine emerged as an outcropping of the Industrial Revolution in the 18th century. Rapid economic growth changed the way people lived and worked. It also altered the face of healthcare. Scientific breakthroughs, propelled by "the germ theory1," led to medical inventions and advances in techniques. New methods and means of communication, from postal service to telephones, fostered rapid spread of information among those in research and medical roles. Perhaps most importantly, democracy defined health as a basic human right2, pushing it to the forefront of political initiatives.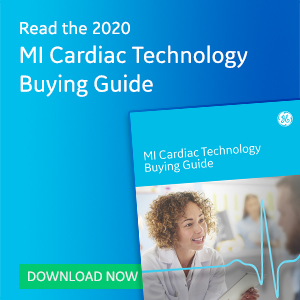 Despite these roots, modern medicine has been focused on the practitioner, and for plausible reasons. In an era of minimal scientific and technological data, the doctor's education level, experience, and judgment largely (sometimes exclusively) determined diagnosis, treatment planning, and delivery of care. The process revolved around the clinician's perspective.
That model persists in medical disciplines. Radiology is not exempt. In fact, radiologists are often depicted as peer consultants, distanced from patients in a culture of technology. Historically, the radiologist seldom had the opportunity to follow the outcome of the patient whose images had been read.
Patient-centered concept in radiology
Human interaction is fundamental to an experience that allows the patient to feel valued, and ultimately aids in healing. A patient-centric philosophy must pervade from the front desk to the imaging lab and consultation room to fortify that experience.
In radiology, a patient-centered care model is, as you might presume, centered around the patient rather than the diagnostician. It concentrates on healthcare providers partnering with the patient and his or her family members and support group for informed decision making that satisfies the patient's needs.
While the term frequently crops up, characteristics of a genuine patient-centered approach include:
Respect for the patient's preferences and values (including cultural distinctions, sexual orientation, and economic status)
Acknowledging the patient's emotional and social needs
Encouraging discussion of psychosocial issues related to diagnosis
Providing counsel and information about psychosocial concerns
Open, two-way communication
Honest doctor-patient relationship
Patient is empowered with the primary management of his or her own health
Emotional support that alleviates anxiety
Pain control and a comfortable physical environment that promotes the patient's wellbeing
Integration and coordination of care with other medical professionals and facilities
Making the shift
Patient-centered care is a tall order, and one demanding commitment from the highest echelons of the organization. An understanding that the preference of the individual (patient) meaningfully influences the course of treatment and outcome must permeate every aspect of patient handling. That requires careful initiation of new hires, and re-training thought processes of existing staff. The radiologist must master active listening skills, rather than relying solely on clinical experience and evaluation tools. He or she must go into every patient conference prepared to deliver quantitative and qualitative information in understandable terms, adjusting transparency to the emotional state of the patient.
The value of group effort cannot be overemphasized. In his principle of consensus3, Dr. Robert Cialdini explained that "People will look to the actions and behaviors of others to determine their own." People are somewhat (about 35 percent in the situation Cialdini cited) motivated to change when shown the benefits of their altered actions. Yet in Cialdini's example, that figure increased by 26 to 33 percent when influenced by the knowledge that other people were on board.
Rewarding proposition
It is human nature to resist change, especially in the workplace. Even when we see areas where our current workflows could be improved, we tend to quietly dig our heels in or actively oppose suggested modification. The known is comfortable. We are mistrustful of the unknown. We are afraid of failing in these new challenges. We do not believe it will work – or more correctly, we have not been shown the rewards of making the change work.
The rewards of embracing patient-centered care are wide-ranging. The predominant goal is to improve patient satisfaction rates and clinical outcomes. These measurable aspects of the transition are directly linked to the doctor-patient relationship.
Is there a risk that a patient-centered radiology approach will compromise the objectivity long deemed essential to providing effective care? Not necessarily. While there can be some additional emotional burden for the radiology team, a survey4 conducted at New York-Presbyterian Hospital/Weill Cornell Medical College in New York City revealed that moving toward patient-centric care may satisfy concerns of the next generation of radiologists, drawing more bright young minds to the field. In the study, Elizabeth Kagan Arleo, MD, found that "Students are concerned that radiologists don't spend time with patients."
Merging an elevated doctor-patient relationship with efficient utilization of diagnostic technologies, healthcare integration, hospital stays, and prescriptions reduce healthcare costs5 for patients and enhance viability for healthcare organizations.
Increasing the visibility of radiology as an essential component of diagnostics, and thus emphasizing the value it brings to costs and outcomes, can have far-reaching implications in securing funding and research, as well as improving job satisfaction.
Radiologists are busy. In a survey6 of 694 Radiological Society of North America (RSNA) members, 73 percent of participants said time and workload frequently prevented direct communication with patients. The patient-centric approach, with its increased mandate for radiologist-patient interaction, could drive technologist support in the clinical realm – easier to use technologies, standardized protocols, automated applications, seamlessly integrated systems, and other efficiencies that allot more time to play an active role in patient care.
References: