By Roland Rott, President and CEO, GE Healthcare Ultrasound
The use of ultrasound in medicine began during World War II in several countries around the world. The work of Dr. Karl Theodore Dussik in Austria in 1942 using ultrasonic waves to detect brain tumors was one of the first indications that this noninvasive technology had tremendous potential. Although many others in the USA, Japan and Europe are also considered pioneers, the work of Professor Ian Donald and his colleagues in Scotland in the 1950s did much to facilitate practical technology and applications, leading to the wider use of ultrasound in medical practice we see today.

For many parents, their first experience with ultrasound shows them their unborn baby's little hands and tiny spines — a grainy glimpse into their family's future. But ultrasound has vast applications beyond assessing the health of a growing baby. It is used to look closely at the heart after a patient's heart attack, evaluate lung function in a patient stricken by COVID-19 and assess why a patient brought in by ambulance is in shock. Having clear 2D, 3D and 4D real-time images and clips that accurately capture tissues, fluids and structures inside the body — while being safe by not exposing the patient to any ionizing radiation — is powerful for diagnosis, treatment and improved patient outcomes.
Ultrasound allows physicians to see what's going on in the human body by sending high-frequency sound waves and receiving echoes, which convert into images that physicians can visualize, attain measurements from and use in diagnostics. Ultrasound images and clips are processed in real time today, so there is no delay in the ability to understand a patient's condition. In fact, through advocacy, training and technological development, ultrasound has developed into the second-most-used diagnostic imaging technology (after X-ray) and produces billions of diagnostic images each year.[1]
Now, with support from digital solutions and artificial intelligence, caregivers, physicians and surgeons are using ultrasound in real time for precision care at the bedsides of patients, in the operating room and the traditional doctor's office, at home or wherever the patient happens to be.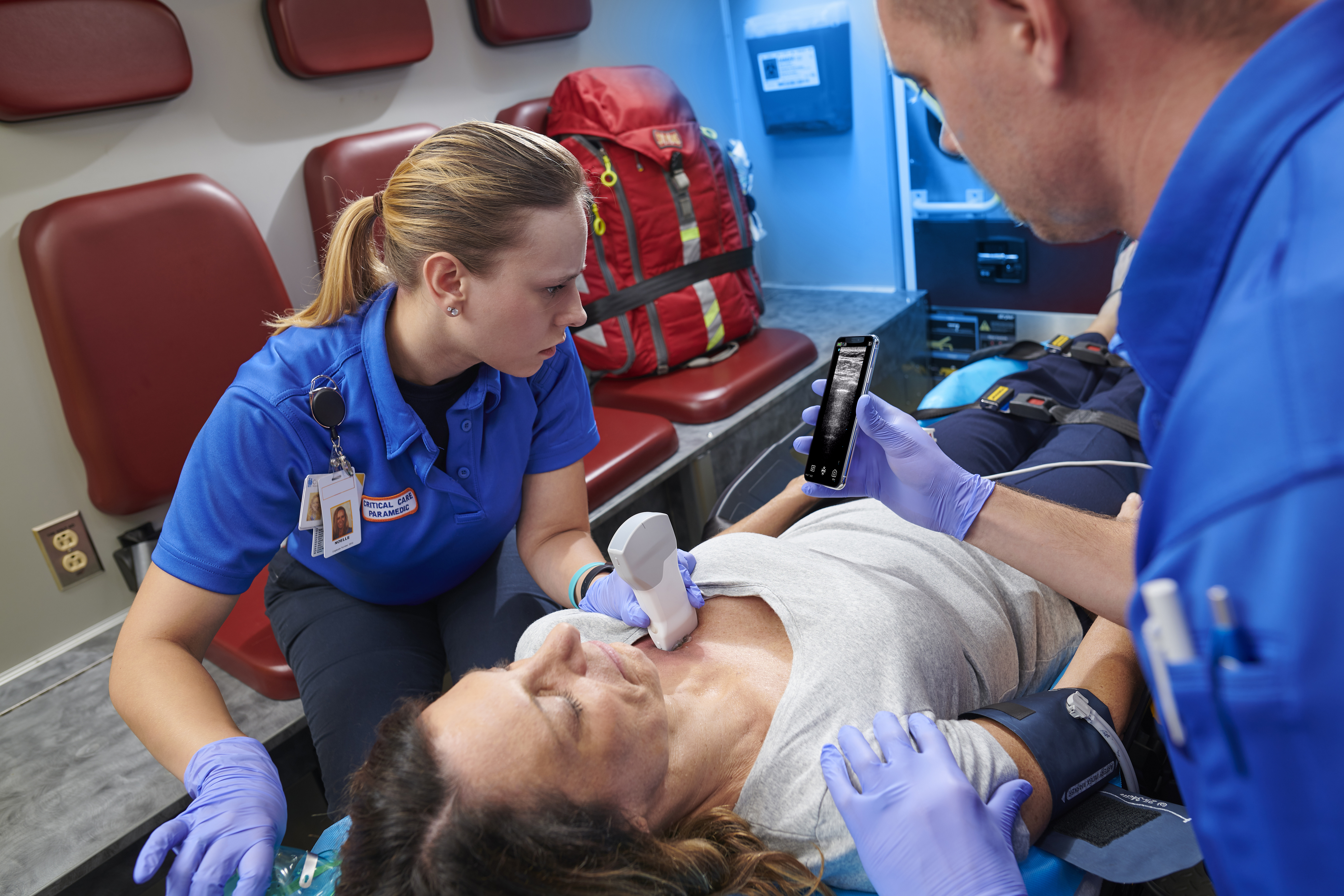 Ultrasound in Surgery
GE Healthcare, with its long history of innovation in ultrasound and a quest for healthcare to be smarter and more efficient, is bringing ultrasound to interventional suites and operating rooms. With our 2021 acquisition of BK Medical, we can use our global scale to bring active imaging technology — which helps surgeons visualize anatomy and navigate inside the body — to more customers around the world. Adding the fast-growing and relatively new field of real-time surgical visualization to GE Healthcare's pre- and post-operative ultrasound capabilities will allow surgeons to provide a continuum of care from diagnosis through minimally invasive or robotic surgery and beyond.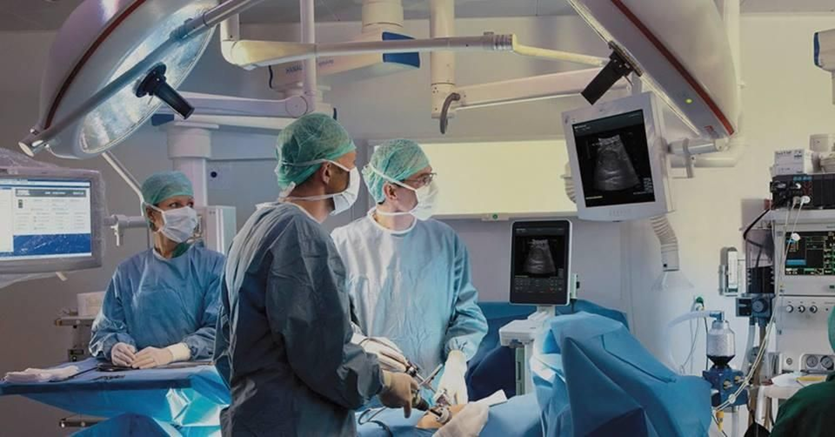 With precision health, ultrasound has evolved to address procedure-specific needs in disciplines ultrasound didn't have a presence in previously: neurosurgery, spine and general surgery, and urology. That means when a patient undergoes neurosurgery to remove a tumor, for example, instead of the physician relying on static images from a CT scan, the surgeon can see onscreen exactly where the tumor is in real time and determine the best course for removal.
Imagine a surgeon able to operate on certain fetal anomalies in weeks 11-12 — something that until just recently was possible only in week 20 — and achieve a better outcome for the unborn baby. Or a physician who is performing a lumpectomy on a breast cancer patient and can see exactly where the tumor is and excise it precisely with clean margins, ensuring the patient's successful breast cancer treatment.
Adding real-time surgical intervention to our pre- and post-operative ultrasound capabilities not only gives us entry into the operating room but improves surgeons' decision-making, efficiency, accuracy and healthcare outcomes for millions of people.
Bringing Ultrasound to the Masses
In 2010, GE Healthcare pioneered its first Vscan portable ultrasound system, which can fit in a physician's pocket. In 2021, a decade later and with more than 50,000 units of Vscan sold globally, the third-generation handheld Vscan Air has been released. This pocket-size ultrasound, with crystal-clear image capability, is advantageous to sonographers who traditionally must train extensively and practice for years in their field. The device wirelessly pairs with any modern smartphone and is simple and easy to use, with an app that guides the user with one-click imaging. Those images can then be sent to the cloud, where a healthcare provider can view the image. Technology and AI are enabling clinicians to spend more of their time engaging with patients, rather than fiddling with the device. Indeed, the Vscan Air was built to be inclusive and have applicability across a wide variety of clinical specialties, clinician types, education levels and clinical settings.
In Germany, for instance, primary care physicians use the device to improve the speed of diagnosis. In the U.S., it has been used on helicopters during patient air transports. In Japan, home-care workers use it to better care for aging patients, while in developing countries it's used to provide images for expectant moms who might not have access to a maternity clinic. As a global player in the industry, we understand the potential to one day put ultrasound technology such as the Vscan Air into the hands of not just healthcare providers, but patients.
Healthcare providers today are predicting a significant shift of care services from traditional facilities to the home by 2025, without a reduction in quality or access. In-home use could create tremendous value for healthcare facilities and physician groups, care-at-home providers, technology companies and investors, and could improve patients' quality of care and experience. That is precisely why we announced a strategic investment in Israeli home-use ultrasound startup Pulsenmore. Their novel self-operated prenatal home ultrasound solution, combined with a smartphone, enables pregnant women to self-scan for remote clinical assessment by their healthcare provider.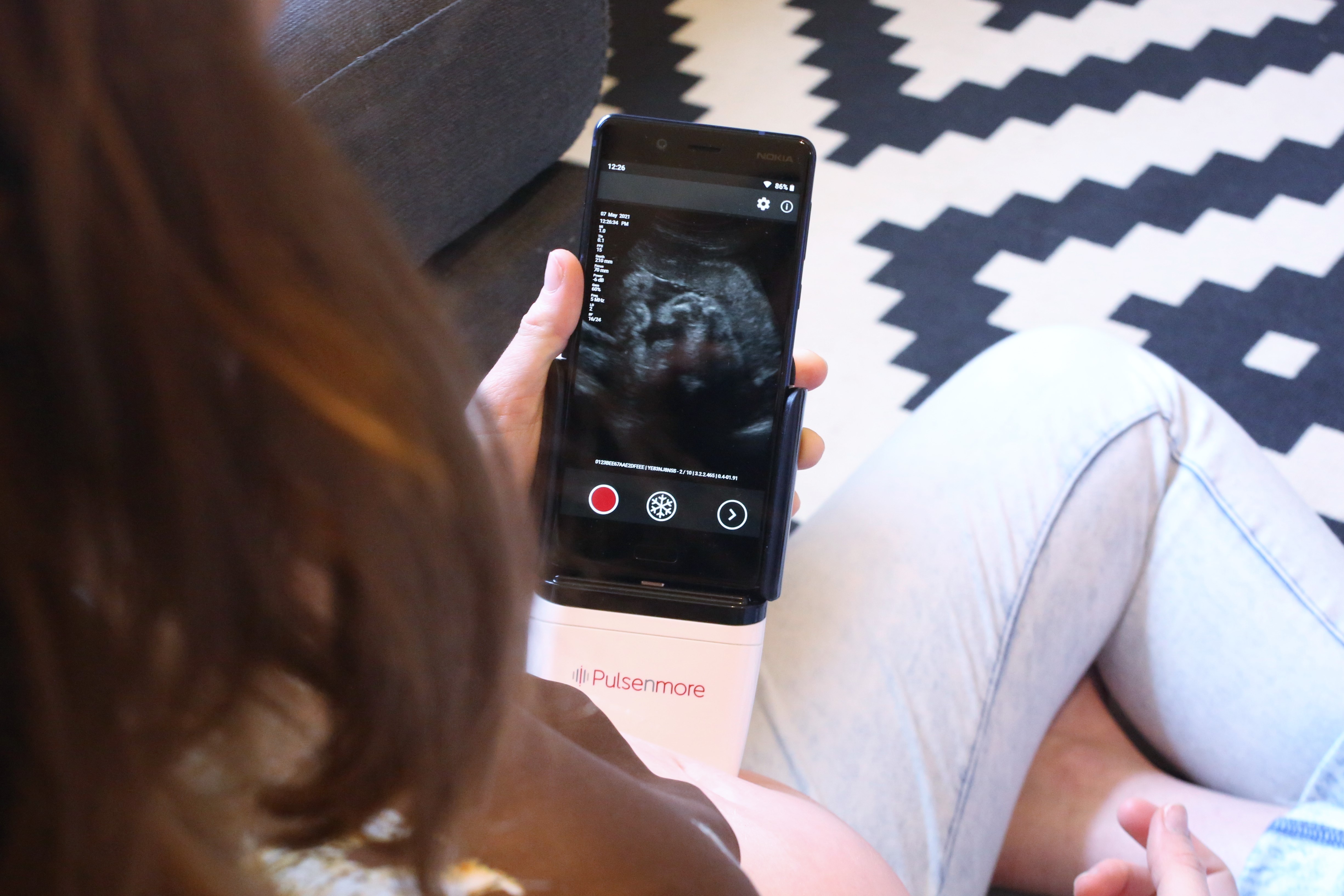 With so many potential applications for this technology in development, including follicular monitoring for women undergoing in-vitro fertilization and remote monitoring for chronic heart failure and end-stage renal disease, we look to ultrasound as one day soon becoming the standard of care.
The Transformative Benefits of AI
At its simplest, artificial intelligence (AI) is just a tool — albeit a very powerful, industry-changing one that helps healthcare providers become better, faster and more efficient at what they were already doing. AI built directly into devices essentially enables clinicians to spend more of their time engaging with patients, rather than fiddling with the device or technology. AI algorithms help identify diseases more efficiently and with greater accuracy — meaning critical cases can be prioritized and treatment mapped out quickly.
Take, for example, doctors getting a handle on potential complications from COVID-19. Typically, physicians determine whether a heart is pumping enough blood through the primary arteries to organs by taking an ultrasound measurement called velocity time integral (VTI). Our hardware with AI-enabled features can get the VTI reading in seconds — dramatically reducing the number of keystrokes and the time it would take to calculate the flow rate manually.
We believe that "AI will eventually be what we think of software development today: the basis for every application in healthcare, for every solution, that we learn to harness as a tool to drive healthcare forward."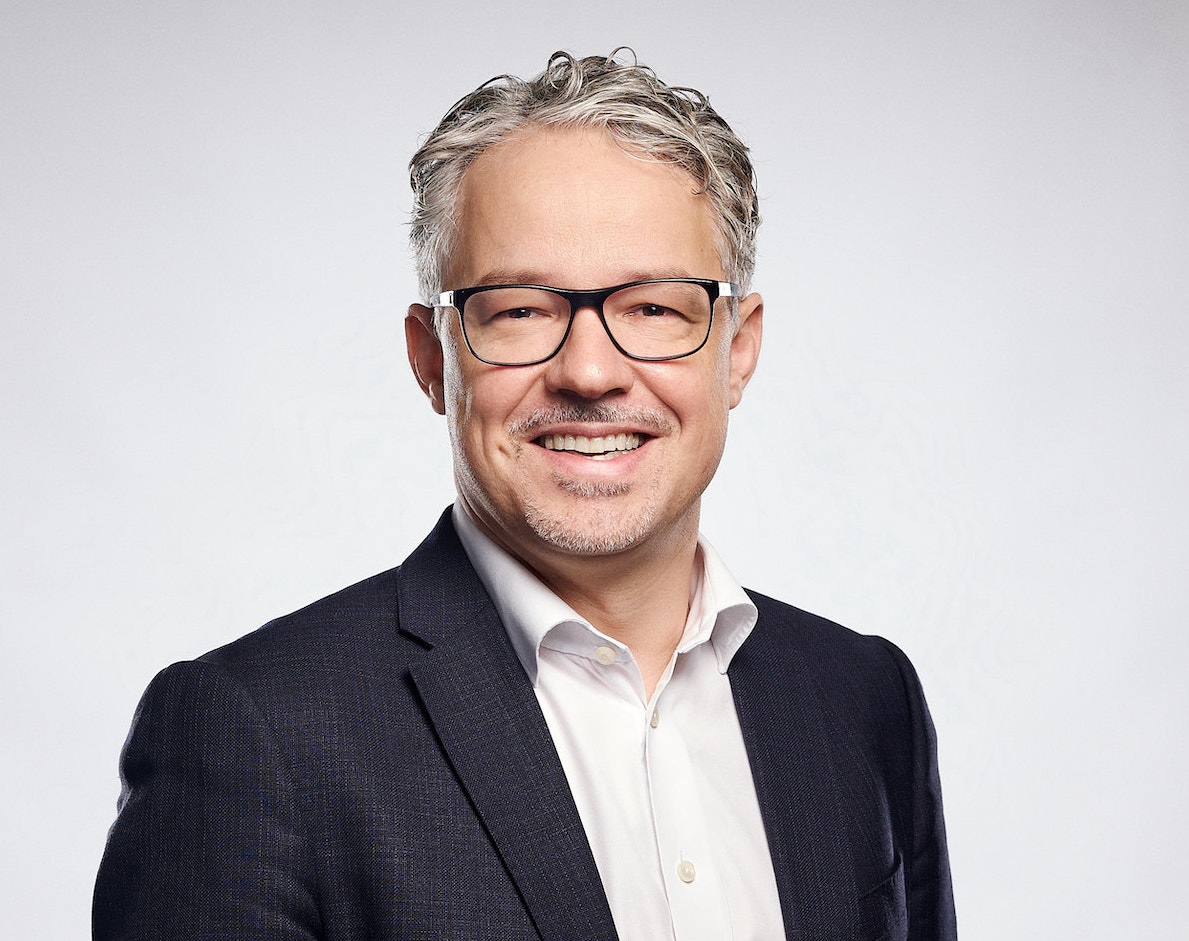 A Passion for Purpose
Healthcare enterprises are demanding tools that allow them to operate their fleets of devices efficiently and securely, from end to end. Small practices and individual clinicians are asking for the right tools that allow them to maximize workflow efficiencies, and collaboration to allow more time to focus on patient care and outcomes. Ultrasound innovation is deep in our DNA. As a market leader in ultrasound and a pioneer in the space, it is this focus and passion for purpose that drives our commitment to innovate and deliver better tools to physicians so they can simplify decision-making and provide faster, more personalized care to patients.
We continue to invest heavily in a digital future that allows all clinicians to collaborate seamlessly with peers, practice within an optimized department and provide their best — and most efficient — care to patients at every single site.
Whether treating a patient with COVID-19 using ultrasound to determine lung function at the point of care or using ultrasound to diagnose (and then assist in) an emergency appendectomy, or even using 4D ultrasound technology in interventional cardiology procedures, ultrasound provides an extra set of "eyes" to both physicians and surgeons, making them more efficient and creating better outcomes for their patients. We couldn't be more excited about the future of ultrasound.
REFERENCES