For a patient undergoing surgery, anesthesia is generally as simple as counting backwards from 10, then waking up a bit groggy when the procedure is done. In the operating room, however, there's far more going on. Throughout a lengthy surgery, an anesthesiologist continuously monitors the mix of anesthesia and oxygen based on settings specific to the patient. They make constant, careful adjustments to ensure the patient is kept still, stable and unconscious throughout the procedure and that they experience minimal side effects. And increasingly, they are doing all of this with an awareness of the impact anesthesia has on the environment.
According to the American Association of Nurse Anesthesiology, one-quarter of a hospital's operating room waste is from anesthesia. Of particular concern is that the gasses commonly used for anesthesia are recognized greenhouse gasses, meaning they contribute to global warming and are potentially damaging to the earth's ozone layer. In fact, the World Federation of Societies of Anesthesiologists recently set out their own principles for environmentally sustainable anesthesia.
That's one of several reasons the University of Michigan (U-M) is upgrading their fleet of 171 Aisys™ CS2 Anesthesia Delivery Systems with GE HealthCare's End-tidal Control (Et Control) software.. Approved by the FDA last spring, Et Control improves the accuracy of delivery, simplifies workflows and reduces drug waste, which lowers greenhouse gas emissions. 
"It's a patient safety tool. For us, that's the biggest reason to put it on all of our machines and make it a standard. It makes giving care to patients safer," says David Hovord, MB BChir, clinical assistant professor and a lead for U-M's Green Anesthesia Initiative. "With this software, we just make one input at the start, and it does what it does and then we can focus entirely on getting the patient ready for the surgery to start." The software's ability to reduce drug waste also aligns with the university's goal to reduce greenhouse gas emissions from anesthetic gasses by 80% over the next three years.
Although U-M was the first U.S. customer, Dr. Hovord has experience using the software in Europe, where hospitals have been using GE HealthCare's Aisys CS2 anesthesia machine with Et Control for more than 10 years. Et Control is now used in over 100 countries, where its efficiency and effectiveness have been proven. Studies have shown that using the software reduces the amount of anesthetic needed, without impacting the amount the patient actually consumes, resulting in reductions in both cost to the hospital and gasses released into the atmosphere. In fact, one study estimated that Et Control could reduce anesthesia-related greenhouse gas emissions by as much as 44%.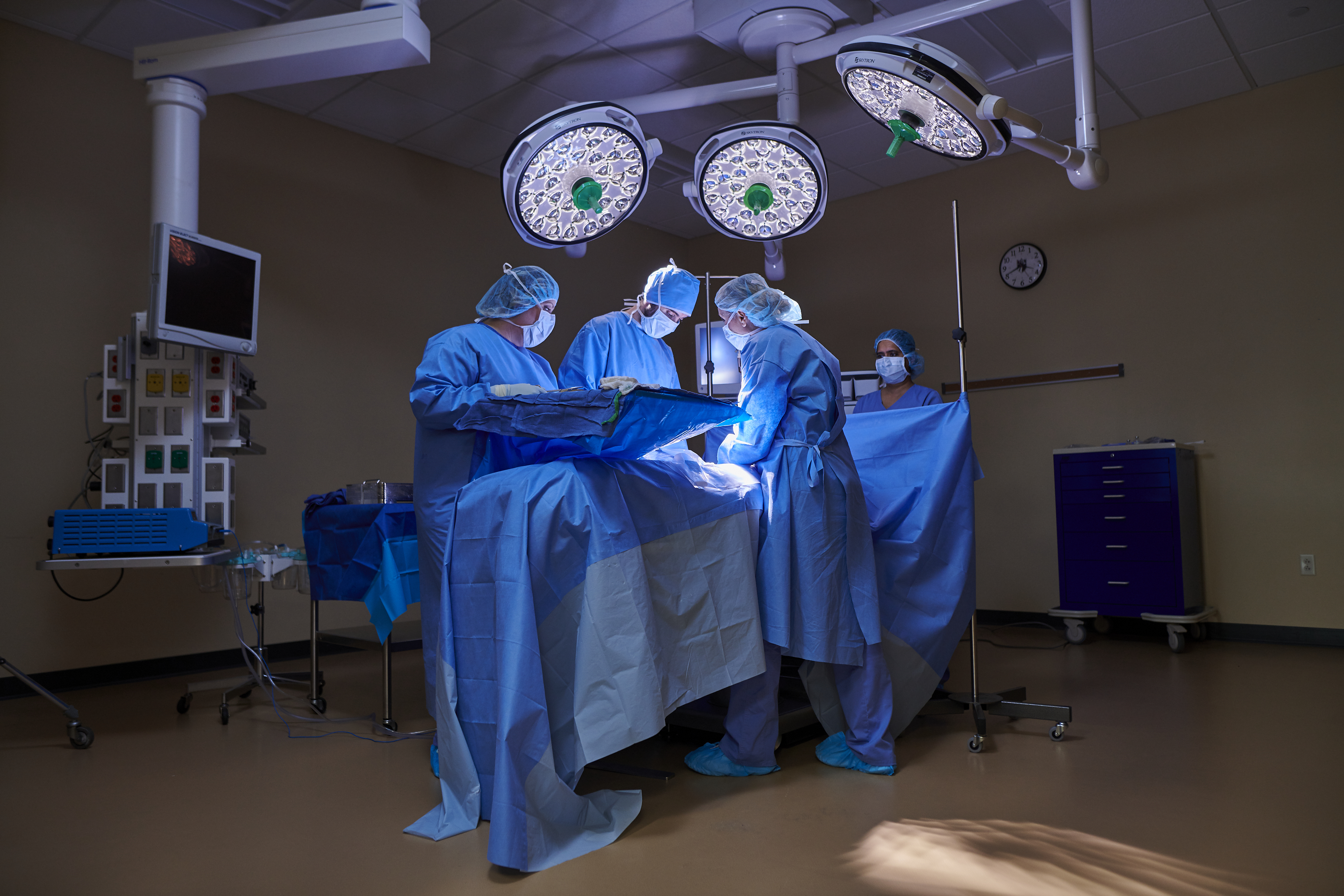 During a recent transplant surgery, Dr. Hovord says he saw an approximately 75% reduction in gas usage — from 2 liters of gas flow to 500 cc over the 9-hour procedure. "What this does in a liver transplant is help [free up] the clinician, and it keeps the appropriate anesthesia depth really precisely controlled at much lower flows and much lower gas usage than we would typically. It's significant. "The machines have become a critical part of the surgery teams at U-M, according to Dr. Hovord. "You don't realize how much you look at your cell phone during the day, until you leave it behind," he says. "I think End-tidal control is a bit like that. People really realize the value of it when they use it."
Et Control in the United States is indicated for patients 18 years of age and older.
Not all products or features are available in all markets. Contact us here for more information.

Aisys is a trademark of GE HealthCare. Nothing in this material should be used to diagnose or treat any disease or condition. Readers must consult a healthcare professional.