In today's evolving healthcare landscape, sustainability is a crucial consideration with efforts focused on mitigating impacts on the environment and supporting a more circular economy. Within radiology and other sectors in healthcare, sustainability efforts focus on moving toward a  circular economy, such as incorporating environmental considerations into our design process.  
Healthcare providers strive to reduce their environmental impact while simultaneously focusing on improving patient care. With this goal, the adoption of sustainability initiatives in radiology has gained significant traction. Medical imaging manufacturers are supporting healthcare providers through their focus on sustainability practices and integrating this approach into imaging innovation and development. Vendors are innovating to optimize imaging systems through environmentally conscious design to run smarter, longer, and more efficiently to embrace the circular economy mindset and impact patient outcomes. With a similar goal from both the providers and manufactures, the healthcare industry continues to make strides towards a healthier planet and healthier lives.
Committing to a more sustainable future in radiology
Developing environmentally conscious radiology departments is critical for a more sustainable future, and industry partners like GE HealthCare are actively contributing to these efforts. They focus on helping to reduce the environmental impact of medical imaging products and look to address the challenges faced by healthcare professionals and patients.
GE HealthCare is committed to achieving net zero by 2050 and has registered with the Science Based Targets initiative (SBTi). They are committed to implementing science-based targets, including a public goal to reduce operational emissions (scope 1 and 2) by 50% by 2030 against a 2019 baseline. As a result of these efforts, GE HealthCare wants to enable a more sustainable health system by addressing not only the environmental impacts of their products but also the challenges healthcare professionals and their patients face with resilient, digital solutions.
"We are steadfast in our commitment to advancing the circular economy in radiology," said Kelvin Sanborn, ESG Program Leader at GE HealthCare. "Through our environmentally conscious design approach, support throughout the product lifecycle, and innovative programs to extend the life of our systems, we aim to not only drive sustainability but also extend access to quality care. Our vision is to create a future where patients receive optimal care, healthcare systems thrive, and our planet is preserved for generations to come."
Designing with intention for improved sustainability in radiology
Implementing changes in equipment manufacturing and design can potentially have a profound effect on the environment. For radiology, this involves medical manufacturers implementing environmentally conscious design and more sustainable practices throughout the lifecycle of imaging systems.  Environmentally conscious design is viewed across product manufacturing, sourcing, distribution, installations, service operations, and eventually, refurbishing and recycling. As imaging systems are designed at GE HealthCare, sustainability efforts are woven into the product vision, including the manufacturing process and developing product feature sets, performance capabilities, serviceability, and robustness to help extend the product use.  
Focusing on environmentally-conscious design of imaging systems is an intentional and forward-thinking approach that resonates throughout the entire lifecycle of these intricate systems. From their inception to the point when they are no longer in service, a conscious effort is made to minimize waste, energy consumption, and environmental harm. This comprehensive focus on sustainability ensures alignment with environmentally conscious practices.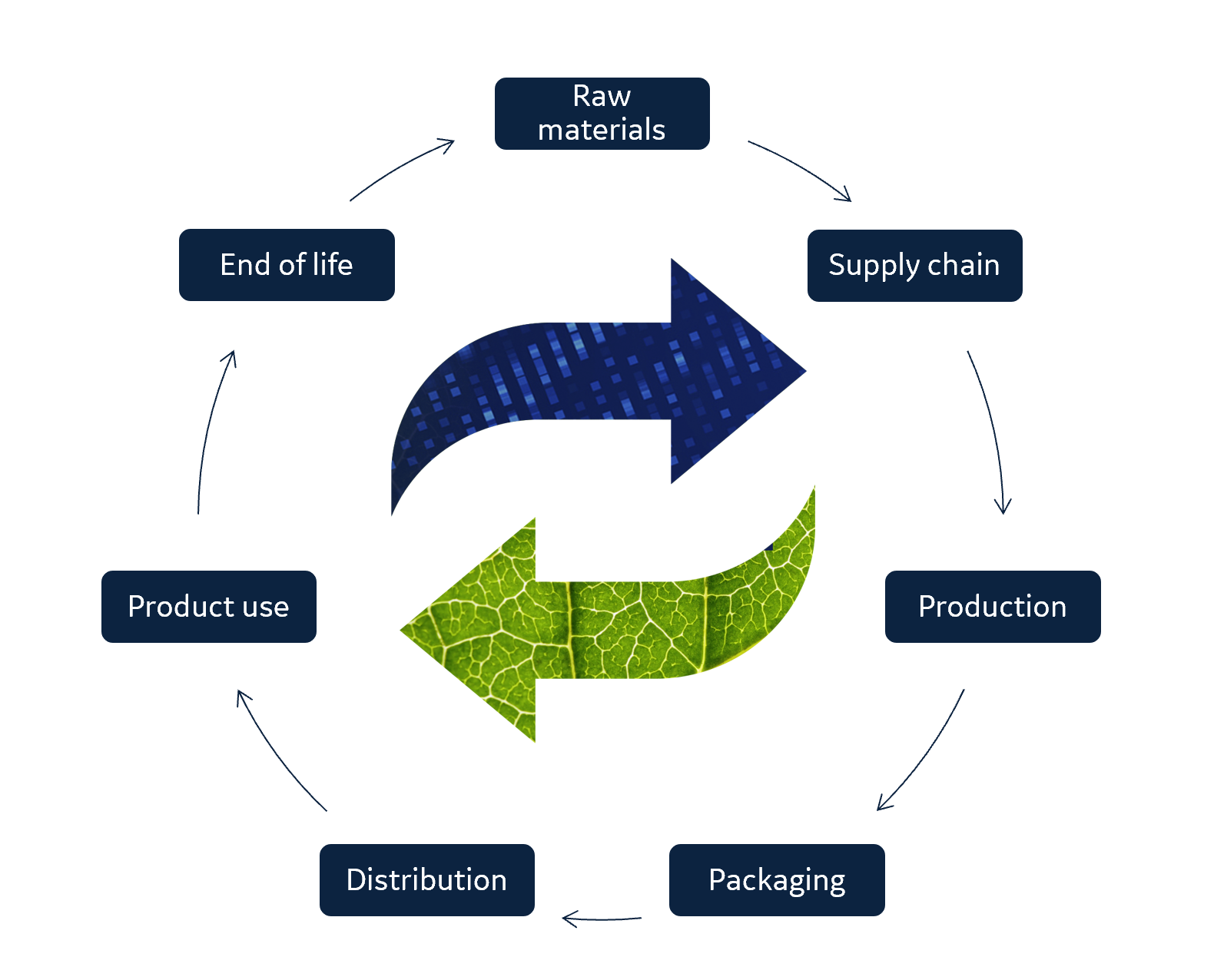 Improving resiliency in radiology by extending the life of imaging systems
Another aspect of more sustainable design involves the development of durable imaging systems to meet the requirements of healthcare providers and patient communities presently and in the future. Providers in the healthcare industry can leverage advanced imaging technologies by utilizing imaging systems that are scalable, upgradable, and operate on a digital platform. These systems can offer expanded clinical capabilities, periodic system updates, and workflow improvements through software and hardware upgrades. By prolonging the lifespan of their current systems, providers can decrease the necessity for new capital investments and move towards a circular economy by maximizing the utilization of installed systems.
Recognizing the significance of prolonging the lifespan of imaging systems, industry leaders such as GE HealthCare actively engage with customers throughout the product life cycle. By offering comprehensive services, preventative and remote maintenance, as well as hardware and software upgrade programs, GE HealthCare assists healthcare providers by facilitating access to the latest clinical innovations. Through regular maintenance and timely upgrades, these systems remain at the forefront of technological advancements while helping to extend the longevity of their imaging systems.
Promoting the circular economy beyond system utilization
There comes a point when an imaging system reaches the end of its serviceable life. In such cases, GE HealthCare explores various avenues to help minimize environmental impact. Rather than discarding the systems entirely, systems can be refurbished and sold to other healthcare providers. Giving a second life to imaging systems through refurbished sales not only extends the life of systems but can improve access to quality care in patient communities around the globe. GE HealthCare supports recycling and refurbishing efforts, which have been operating for over 20 years. GE HealthCare's products are designed to maximize recycling or reuse at the end of their useful life. For example, computed tomography (CT), magnetic resonance (MR) and positron emission tomography (PET) scanners can be assessed for refurbishment and reuse, or the materials can be recycled for other applications. Approximately 7,000 pieces of GE HealthCare's imaging systems and ultrasounds are recovered each year , and approximately 90 percent of most imaging systems recovered are refurbished, resold, or recycled.*
Alternatively, if a system is no longer suitable for refurbishment, valuable parts can be harvested and repurposed to service other systems, prolonging their operation. This practice not only helps to prevent unnecessary waste but also helps in extending the lifespan of other imaging systems. By prioritizing the reutilization of components, GE HealthCare contributes to the circular economy within the radiology sector to help maximize resources and minimize waste. Additionally, recycling is another essential aspect of GE HealthCare's sustainability focus in radiology. When components or materials cannot be repurposed or refurbished, they are responsibly recycled.
Continuing to drive sustainability goals in medical imaging
Radiology is taking significant strides towards sustainable practices that contribute to a healthier planet and healthier lives. Through intentional design, prolonged system service, refurbishment for increased access to care, component harvesting, and responsible recycling, GE HealthCare's commitment to sustainability is evident. The organization, among other industry leaders, plays a role in driving this sustainability focus by engaging with customers throughout the product lifecycle. By promoting resource optimization and environmental responsibility, the radiology sector helps pave the way for a more sustainable future while continuing to deliver exceptional patient care.
---
RELATED CONTENT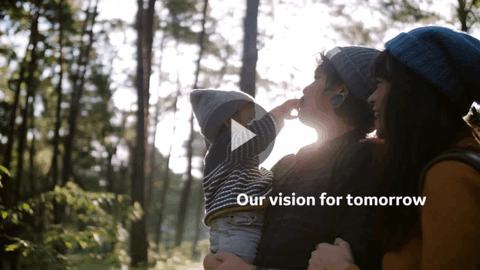 Sustainability_Imaging_Overview_Video
Read related articles to learn more about some of our sustainable imaging solutions:
---
DISCLAIMERS
*Data on file. Products within MR, CT, nuclear medicine, and PET/CT are eligible for refurbishment, although whether a system is actually refurbished versus harvested for parts or otherwise recycled or reused is dependent on the state of the system when GE HealthCare takes possession of it.
Not all products or features are available in all geographies. Check with your local GE HealthCare representative for availability in your country.