LOGIQ e / LOGIQ i / Vivid e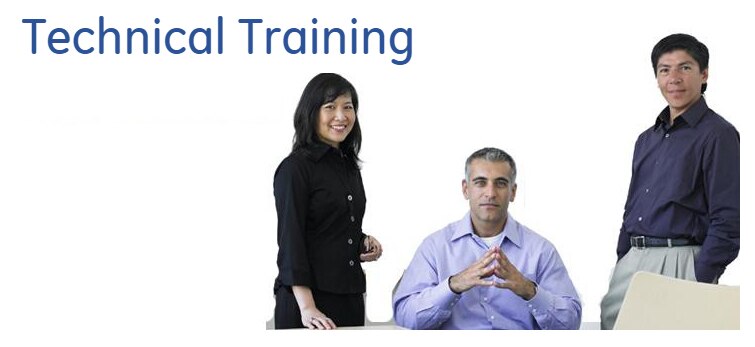 Interested in taking this course?
Already registered? Login
About this class
This course is designed to give participants in depth knowledge of the LOGIQ e, LOGIQ i and Vivid e products illustrating the practical skills needed to install software and peripherals, set up connectivity with other networking devices, and troubleshoot the system. Participants will review basic system operations, identification of service tools and diagnostics, and how todisassemble the system. The course will provide a detailed explanation of the individual hardware and software components and their integration and interconnectivity with other system components. Participants will learn hands-on skills in labs designed to reinforce principles reviewed in class.
Overview

Curriculum Details: Tuition includes required CD based training prior to taking this couse.

Customer Requirements:
If you are attending this course, please bring a laptop with you to access the electronic service manual during the course. The service manual is going to assist you in the class.  If you are unable to bring a laptop, please bring your service manual to class.

Laptop requirements: PC based (Non Mac) Windows XP Pro or Windows 7; Local Administrator access; Wirelessnetwork card (Optional for Internet Access); Wired Network card; DB 9 Serial port; CD ROM drive; Ability to disableany and all spy ware and virus scan programs; HyperTerminal or other terminal emulation software; USB Port;AC Power Cord; Internet Explorer 8 or greater; Adobe Reader 6.0 or greater; Latest Flash Plug in; Windows MediaPlayer 10 or greater.

GE Healthcare's Technical Service Package is not included in this education class price, and is recommended for this course. If you do not already license this Technical Service Package, GE Healthcare recommends that you purchase a license prior to attending this course. For information on licensing this material for ultrasound, please call 888-434-8666 or contact your local GE Healthcare representative. For advanced imaging products, please call 800-437-1171.

 

Target Audience

Biomedical equipment technicians
Biomedical and clinical engineers

Prerequisites

The course price does not reflect the price of the prerequisites. For detailed information on the prerequisite courses, including price, click on the links below.

Recommended Pre-Requisites:

Pricing Options

Purchase Packages


Tuition:
R0304PG     $8,625

Tuition & lodging:
R0305PG     $8,995

Tuition, lodging & air:
R0306PG     $9,890*

* US only

Contact Us: 1-888-799-9921
Schedule / Registration
Is your class unavailable? Click the "Waitlist Me" link to the selected class and we will contact you when it becomes available.
Click on the column headings to sort the information in the table.
| Start Date | End Date | Location | Registration | Waiting List |
| --- | --- | --- | --- | --- |
| | | | Waiting List | Waitlist Me |