The 2019 American Hospital Association survey of hospitals report that there are 6,210 hospitals in the United States. Out of those, just over half are part of a system, and 1,749 are part of a network.1
Within these systems and networks, there are likely multiple if not hundreds of locations depending on the organization, all with their own diagnostic imaging equipment. While the machines' manufacturer may have intended for them to produce similar quality images, the outcome can be affected by personal preferences and skillsets.
Imagine this hypothetical situation. A patient undergoes two computed tomography (CT) scans for the same condition at different locations within one network. The CT scanners are the same brand, model, and age. When the radiologist gets both sets of images, they are noticeably different from each other.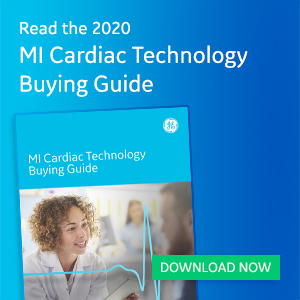 The need for protocol standardization
Unfortunately, this situation has been a reality among large healthcare systems. At the University of Texas Southwestern Medical Center (UTSW) in Dallas, Texas, their network was made up of four large hospitals, five outpatient centers, and several remote locations. They also maintain numerous pieces of diagnostic imaging equipment made by a variety of manufacturers.2
The size and complexity of their system lent itself to problems. "Patients were receiving different radiation doses for the same protocols at different sites, for instance, and image quality was inconsistent," said Prabhakar Rajiah, MD, associate professor of radiology and associate director of cardiac CT and MR in UTSW's department of radiology.2
Situations like the one at UTSW are the reason why there has been a push to standardize protocols in radiology departments. However, it extends beyond the standardization.2
It is well documented that radiology departments are overloaded. Adding the task of selecting the best protocols for each procedure can be difficult. That's why many medical facilities have embraced outsourcing their protocol development. The benefits of such a decision have been shown to positively impact the staff, patients, and organizations' financial bottom lines.
Benefits of outsourcing imaging protocol development
Within the last decade, the focus in CT has shifted. What was once an effort to increase the number of slices to improve resolution has become an effort to get quick, accurate diagnoses at an appropriate dose. Medical care facilities around the world are seeking to optimize their processes in order to reduce costs while enhancing the patient experience.3
To meet the changing demands, outsourcing protocol development has been proven as a viable option for healthcare facilities of all sizes. The following is an explanation of what outsourced protocol development looks like and how it provides value to medical facilities.
What does outsourcing protocol development look like?
The UTSW example above demonstrates what a lack of protocol standardization can do. To rectify this internally requires the right skill sets, buy-in from administration officials, and time to do so.2
While UTSW and other locations have addressed it internally, outsourced protocol development allows hospitals to get the expertise and steps required of technologists and radiologists from start to finish in diagnostic imaging.
At the University of Wisconsin, their department of radiology has written extensively about their efforts to assist medical facilities in their protocol standardization. Their work has resulted in protocols that are clinically validated to industry standards with provisions for various body types and adult sizes. Surveyed hospitals and clinics that converted found an average of 30% dosage reduction with no compromise in image quality. Additionally, researchers found improvement in the scans of obese patients.3
State of the art technology without the hassle
Until recently, developing protocols for new technology in radiology departments was a costly, time-consuming endeavor. Researchers at the University of Wisconsin have worked to change that with predetermined protocol software for CT machines.3
Analogous to software updates, continuously updated protocols from external organizations enable medical facilities to get the latest diagnostic imaging protocols on each piece of CT scan equipment with each release. Each update comes with instructions for 80+ unique clinical protocols to ensure hospitals improve patient experiences.3
Expertise of a medical physicist
The knowledge that a medical physicist brings to a radiology team is invaluable. They can help doctors and radiologists diagnose and determine the correct treatment methods all while paying careful attention to safety processes and dosages.4
That said, while the demand for medical physicists is high, the supply of those qualified for the role is short. According to the University of Chicago, most medical physicists are employed at large medical centers with the majority focused on radiation therapy, not diagnostic imaging. Implementing outsourced protocols allow medical facilities to get the expertise, even if they do not have a medical physicist on staff.5
Reducing radiation dosage
In November 2018, IMV Medical Information Division released their annual CT Market Outlook Report. They surveyed 403 U.S. hospitals and non-hospitals that perform CT procedures using fixed scanners.6
When asked what each department's top two goals are for the future, a majority listed wanting to improve their capability to reduce radiation doses to patients. By using protocols developed by a third party, the technology and expertise allow imaging providers to get the right protocol for a patient regardless of symptoms and patient size. In turn, the patient's risk of radiation exposure is reduced.3
Efficient workflow
Another goal for CT departments throughout the United States is to manage workflow and productivity.6 Without standardized protocols, a technologist may be left to "arbitrarily modify the protocol based on patient weight or BMI." This makes the quality of the scan and the dosage dependent on the technologist's knowledge and expertise.3
Standardized protocols take the variables out of the equation. The interface allows a technologist to select a protocol based on a patient's body size and measurements. "No time is wasted experimenting with the settings, and the scan is accomplished with the optimal dose for that patient and that clinical indication."3
By eliminating the potential for guesswork, technologists have a better idea of how long patient preparation and the actual scan will take. This improves patient scheduling and, in turn, the overall workflow.3
Protocol development expertise and time saved
Outsourcing protocol development has the potential to reduce the time spent for radiologists, referring physicians, technologists, and ultimately, the patient. By providing the protocols based on expert knowledge, healthcare providers can focus on the health and well-being of the patient.
Resources