If understanding the human brain is the next frontier, then the high-field MR technology that explores this inner space is the rocket ship that will take us there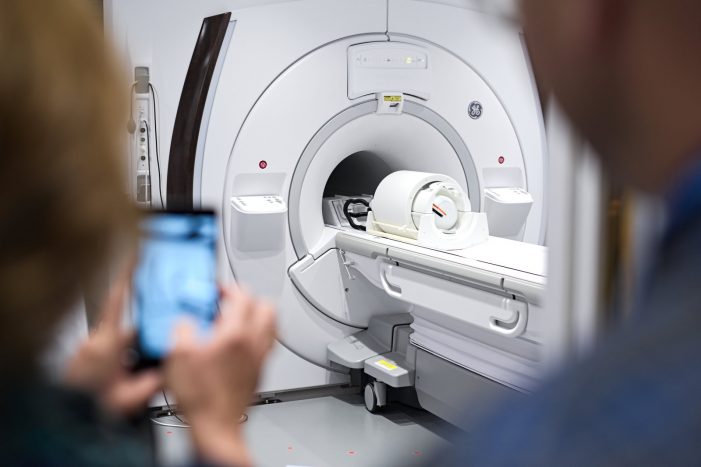 ©Bartosz Proll
With this powerful technology, researchers will be able to see tinier neurological structures so we can better understand how the brain works, and hopefully unlock the mystery to helping the brain heal when it's injured or impaired.
That's why University of Maria Curie-Skłodowska created ECOTECH-COMPLEX, a consortium of five leading academic institutions in South East Poland, to install an ultra-high field 7.0T MR system from GE Healthcare[1]. The scanner is the first of its kind in Poland and was installed in the consortium's new imaging center.
At 7.0 Tesla, the ultra-powerful magnet is almost five times stronger that magnets found in most MRI scanners today, and 140,000 times stronger than the Earth's magnetic field. The high magnetic field allows researchers to obtain images with significantly higher resolution than images from standard cameras.
"We are the pioneer in all the high field magnetic resonance technology in Poland," says Andrzej Stępniewski, Managing Director of the ECOTECH-COMPLEX Center. "With 7.0T technology we can observe more details in the pictures than with 1.5 or 3 Tesla. It allows for high-resolution imaging and higher quality pictures of the degenerative changes in brains."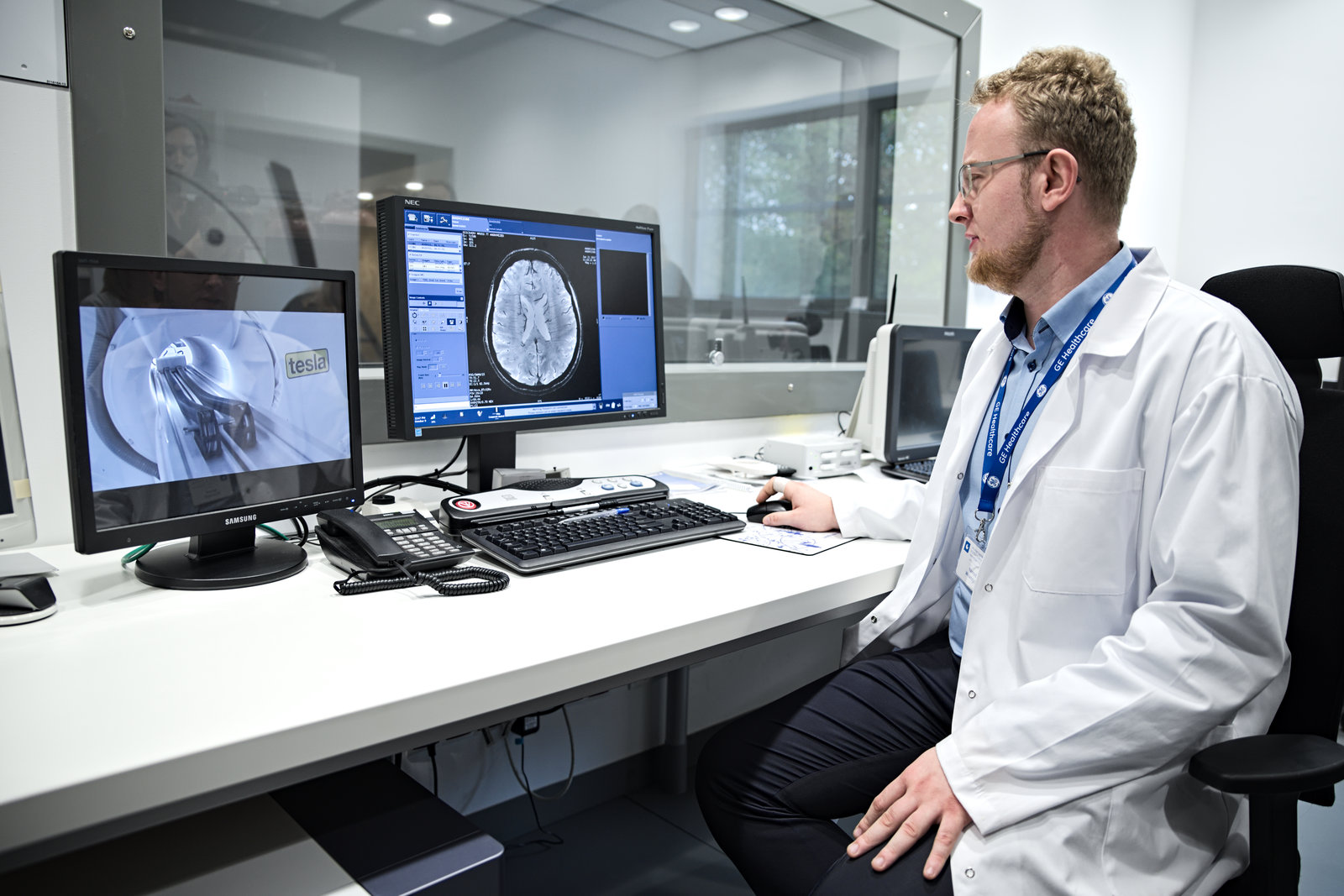 ©Bartosz Proll
With MR, the higher the field strength, the more potential for higher signal, which can be used to scan smaller and smaller structures. The 7.0T MR system provides greater detail in images and is particularly sensitive to variations in tissue magnetic susceptibility, making it an excellent tool for researching neurodegenerative and neurovascular diseases.
Researchers in the consortium hope their work with the 7.0T MR will contribute to earlier disease detection, more accurate diagnosis and increased effectiveness of investigational therapies for disorders and diseases, including Parkinson's disease, Alzheimer's disease, Huntington's disease, as well as multiple sclerosis and mild traumatic brain injury.
ECOTECH-COMPLEX hosted an event in Lublin, Poland, on October 9-10, 2017, to introduce the scanner to the research community and create buzz around their new research capabilities. About 100 researchers from all over Europe, Canada and the United States gathered to hear presenters discuss the applications for 7.0T imaging, which included a lecture from a chief of the European Project Human Brain Project. The center also used the event as an opportunity to understand what other researchers are studying in academic centers around the world.
"Now we know generally what is going on regarding ultra-high-field MR in the world and the direction of interest in the research, which will help us better understanding what we should do in our center," Stepniewski says.
One investigation already underway is the development of new MR coils so researchers can image other parts of the body beyond the brain with the 7.0T MR system.
"In terms of basic research and developing new accessories, there's a crucial role for coils with this technology. At the moment, we have only two coils, which allow us to receive pictures of the brain. But we are looking at constructing other coils to see pictures of other parts of the human body, such as the knee or heart," he says.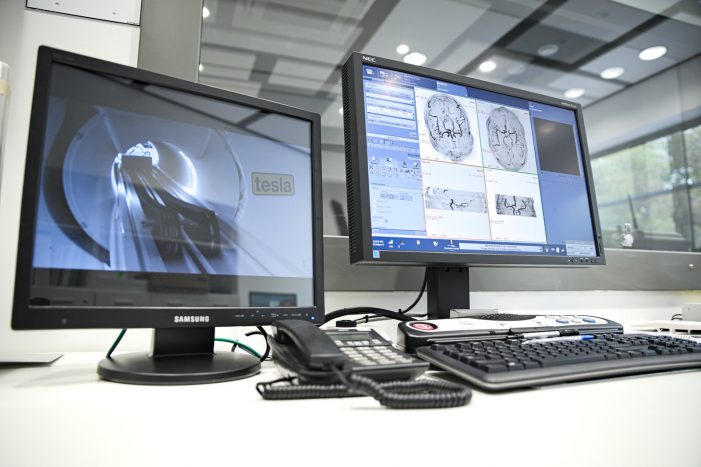 Polish scientists have a long history of making highly significant contributions in a variety of fields. This technology will support their cutting-edge research, while playing a key role in attracting and training a new generation of scientists to leverage these advanced MR technologies in their research.
"This technology puts Poland at the forefront of brain imaging research and also means that the region will be part of the GE 7.0T community, a group which includes some of the world's leading hospitals, universities and research institutions in the US, Europe and Asia," says Anna Kasprzak, General Manager, GE Healthcare Poland.
Stepniewski expects this innovative research technology to help drive advances in our understanding of these most difficult diseases, while establishing Lublin as a center for advanced imaging research. He also hopes it will increase levels of collaboration with research institutions and entrepreneurs across Europe, particularly partners for Horizon 2020, a major EU Research and Innovation program. With nearly €80 billion to fund research from 2014 to 2020, it promises more breakthroughs, discoveries and world-firsts by taking great ideas from the lab to the market.
Stepniewski says the 7.0T MR system will be a critical part of fulfilling this mission to understand the inner space of the brain. He also hopes to eventually develop capabilities aimed at taking the scanner beyond academic research into clinical settings. "7.0T technology is a very advanced imaging technology, and we hope it will soon find its place in clinical practice," he says. "The work we're doing is exciting, and we have a team of wise and clever people who would like to do something new with this technology."
[1] Investigational device under clinical research. It is not CE marked and cannot be put in Service