How combining tech innovation and tracer research can pave the way to more targeted therapies.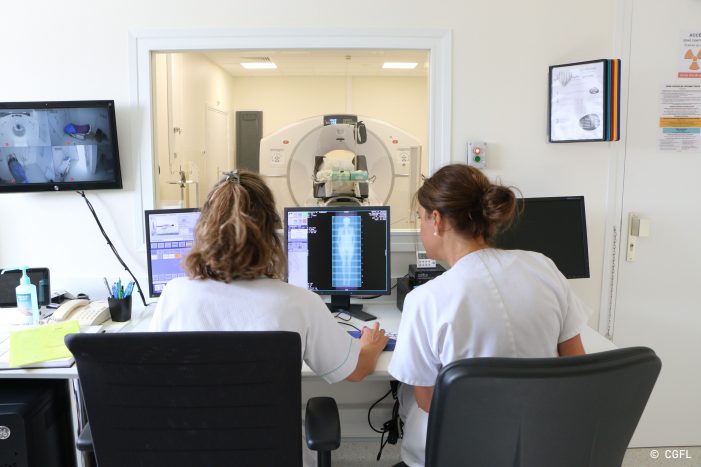 Targeted therapy is becoming an increasingly important option in the management of cancer and an exciting research area. This innovative way to fight cancer acts on specific molecular targets that are associated with cancer. But accurately determining whether a patient is presenting the specific target that will respond to treatment can be challenging.
"The effects of the new targeted therapy are more complex than standard chemotherapy. Targeted therapy is designed to stop the action of molecules that are key to the growth of cancer cells" says Prof. Alexandre Cochet, head of the NMR Spectroscopy Department at Dijon Bourgogne University Hospital Centre (CHU), also in charge of the Nuclear Medicine Department at Centre Georges-François Leclerc (CGFL), a leading cancer expert center in Burgundy, located in Dijon, France.
The traditional approach to monitor treatment through medical imaging has relied on assessing the change of tumor size: the treatment works if the tumor is getting smaller. With targeted therapy, the lack of progression at molecular level may indicate that the treatment is working, even though the tumor is not shrinking.
"Today, CT can tell you after 3 or 4 months if your chemotherapy is working, when you start seeing the lesion size shrink. New imaging techniques such as PET/CT have the potential to identify metabolic changes such as decreases in tumor activity after 3-6 weeks that will tell if you should stop the chosen therapy because it is not working, or if you can continue with it" says Prof. Cochet.
Digital PET/CT even has the potential to go a step further in predicting treatment efficiency in advance. "There is a whole research area on new tracers that will bring more specific information" says Prof. Cochet.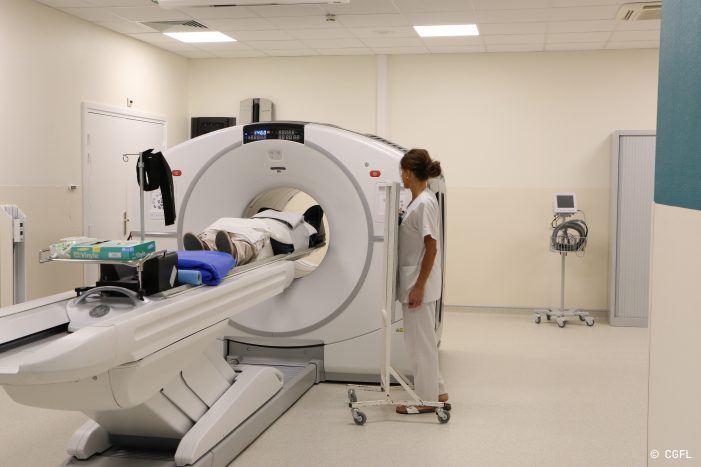 CGFL together with Dijon Bourgogne University Hospital Centre have recently acquired GE's latest digital PET-CT, Discovery MITM. The two institutions are part of a public-private consortium called "Pharm'image" designed to develop news tracers to evaluate treatment response and identify biomarkers capable of predicting treatment efficiency.
Tomorrow, PET/CT could be used for triage: "We can inject molecules marked with radioactive isotopes that will fix on the exact same receptors as a specific targeted treatment. It will allow us to select patients who are likely to respond to the treatment, and will give a prognostic value of it." he explains.
Digital PET/CT has the potential to improve sensitivity to detect the uptakes of these novel tracers, bringing much more specificity in detecting treatment targets.
"Combining tracer research with novel imaging equipment may bring us a significant advantage to visualize the target we are looking for. We could imagine that companies developing targeted therapies and new "companion tracer" would be interested in recruiting patients in centers equipped with this new technology" Prof. Cochet concludes.