Doctors, young professionals, start-ups and students look to treat patients as customers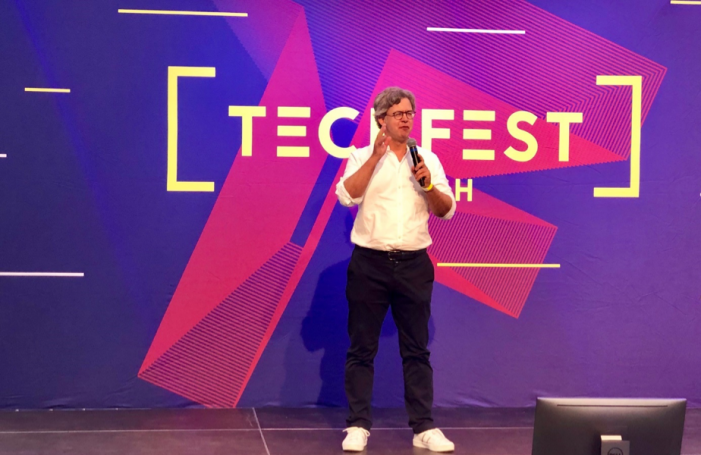 Between September 6th and September 8th we joined the Munich Tech Fest 2019[1], a hackathon, that was organized by Unternehmer TUM, a company of the Technical University of Munich. Being part of eight exciting challenges, GE Healthcare aimed at lifting the untapped potential of a good patient experience by finding ways to get rid of the waiting room.
Waiting has an impact on a patient's perception
The healthcare industry, including private practices, hospitals and hospital chains, are facing massive challenges: aging populations, shortage in resources (such as medical professionals and budgets) and digitalization, to name a few.
One challenge though that's not necessarily top of mind yet, is a big pain for patients: the waiting times in the waiting room.
It can be challenging and frustrating to try to fit your life around tight appointment windows and especially when you sometimes have to wait far beyond a given time slot. And sitting there anxiously waiting with your thoughts running wild in a crowded and unfamiliar room only adds to the nerves.
More than half of the patients surveyed in a recent study, had to wait between 16 minutes and more than two hours in the doctors waiting room before getting their examination[2]. Not only can it be frustrating but waiting for longer than 15 minutes also seems to affect the patient's perception of trust towards the doctor. According to the study[3] 63% of people who had no waiting time before the examination evaluated the mutual trust as "very good", while for patients who had waited longer than an hour, this number dropped to 37%.
But the waiting room also presents a huge opportunity: If practices and hospitals take it their mission to manage appointment scheduling and waiting times in the waiting room, it seems they could influence their patient's perception positively. Digital solutions, such as smart appointment scheduling, new processes and workflows may be able to help to turn this challenge into a positive part of the patients visit.
Young talents are challenging the status quo
At the Tech Fest Munich, young professionals, students and start-ups from different disciplines spent three days with us to find ways to get rid of the waiting room, improving the patients experience and taking another big step towards a more modern and patient centered care.
"Every other industry already turned to a customer centric model, which puts the customers' needs first. Doctors and medical professionals must make a similar move and ensure that they satisfy their customers. We are delighted to tackle the status quo with young talents and find ways to help our customers, to make this a reality," says Prof. Dr. Mathias Goyen, Chief Medical Officer at GE Healthcare, who introduced GE Healthcare's challenge to the hackathon participants on Friday, September 6th 2019.
"The needs and expectations of patients are changing. Today's patients are well informed consumers who expect a seamless experience. Healthcare is facing many massive problems. Not a single player can solve these issues on its own. Open innovation is crucial. At GE Healthcare we are working together with a variety of partners to try to solve the big problems, innovate in healthcare and work on a future of precision health," adds Jan Beger, Director Digital Application Services at GE Healthcare.
In total 31 talents, split into six groups, joined GE Healthcare's challenge - all of them highly motivated by being part of something that matters and affects everyone.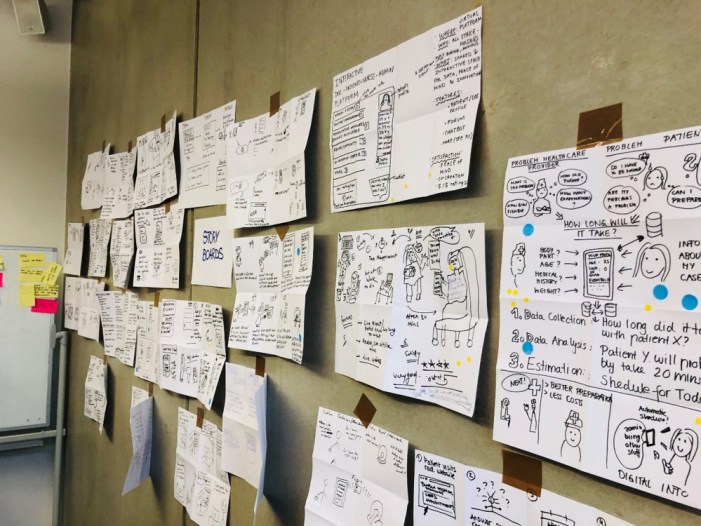 Three days, six solutions, one final
Each of the six groups worked on a different idea, which had been developed over the course of the first day. After three days of getting their heads around the challenges, creativity, problem solving, networking, scoffing down pizza and having a lot of fun doing so, the GE Healthcare teams presented their solutions to the jury in the pre-finals. The ideas varied from smart apps, to platforms and sensors, and all of them had a great potential to solve the given challenge.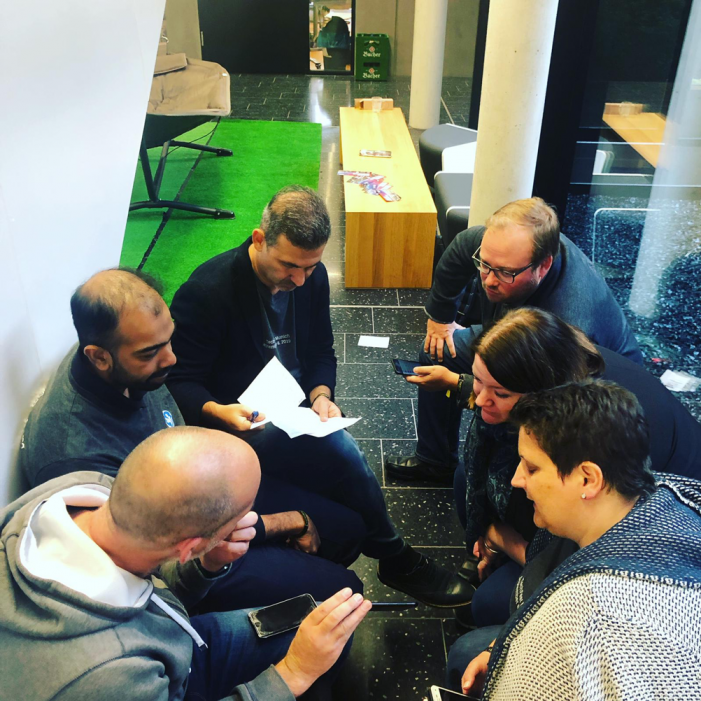 Although it was hard to choose, only minutes later, the jury had to announce their decision: The team "Haoma" was chosen to move to the finals for GE Healthcare.
The special feature of Haoma's solution: It centers around two main pain points of the patient experience: Total waiting time and information flow. To tackle the challenge, the team introduced a three step solution including a hospital platform facilitating the appointment bookings, a mobile friendly patient portal providing the patient with real-time information about their appointment along with further information like details about the planned procedure, and a smart sensor, that will monitor the atmosphere in the waiting room, so adjustments, such as light or heat, can be made if needed.
"The solution has high potential to change how doctors organize their daily work and how patients experience their touchpoints with the doctor. It could make a big difference for many people," says Beger.
And then finally, at 4.30pm on Sunday, the teams which had been chosen for the final by the industry partners could present their projects to the grand jury.
Eight teams presented strong ideas reaching from granting access to insulin to everyone in need for it, over improving the daily work of a painter, to building the next leading-edge tech start-up.
After some long minutes of waiting for the final decision, the jury announced the winner of the Munich Tech Fest 2019: Wacker. Wacker is a chemical corporation which introduced the challenge of finding a new approach to improve the way people live and build by using high-tech mortars and smart solutions, in order to make the building business more sustainable, for example by reducing the amount of sand needed in concrete.
"We had three amazing days here in Munich. We are proud of our team, and happy that we had the opportunity to work with so many great talents and innovators. Of course, we are not done yet: we will stay in touch with the team and work further on the solution we have just developed, ultimately helping our customers to deliver better patient care to their customers," Beger adds.
[1] https://techfestmunich.com/
[2] Survey by the National Association of Statutory Health Insurance Physicians in Germany (Kassenärztliche Bundesvereinigung; in short KVB) - http://www.kbv.de/media/sp/Berichtband_KBV_Versichertenbefragung_2017.pdf - page 19
[3] http://www.kbv.de/media/sp/Berichtband_KBV_Versichertenbefragung_2017.pdf - page 23