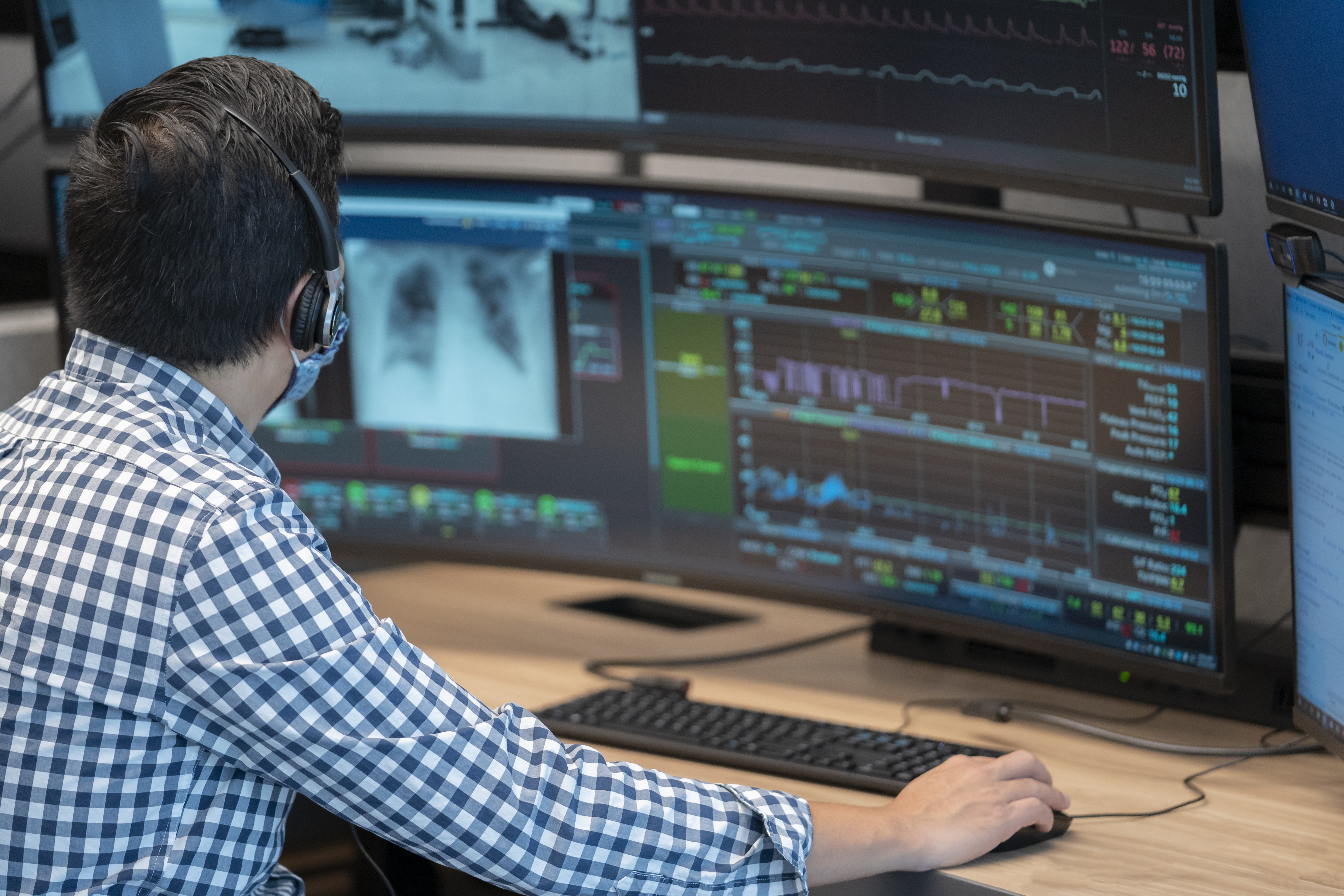 No word describes 2020 better than "unprecedented," just ask the thousands of people who recently voted it the top word of the year. 
If I were to describe this year, it would be less about selecting one word to define it and more about how our response to the pandemic will define us.
In my 17-year career at GE Healthcare, I've never felt more challenged. I've also never been more encouraged.
As the crisis unfolded, we pushed through logistical hurdles and issues with supply chains to quintuple ventilator production and maximize the delivery of monitoring devices to meet the global demand. Meanwhile, we listened as hospital administrators and clinicians explained how the pandemic underscored and accelerated the need for them to operate differently and more efficiently--especially in places like the ICU, which have been near or at capacity--against the shortage of critical care specialists in many communities.
Such is the case in the state of Oregon, where I'm proud to say GE Healthcare had a virtual care solution in action prior to the pandemic.
In 2019, Oregon Health & Science University (OHSU), the only academic health center in the state, began using our Mural Virtual Care Solution (Mural). They tell us it's unlike any other tele-ICU offering in the marketplace, helping them collaborate and support other hospitals for the benefit of all Oregonians. It also helps them in their pursuit to save lives.
Helping specialists in their pursuit to save lives
Marshall Lee, M.D., leads the Virtual ICU (VICU) from OHSU's central campus in Portland and recently talked about the impact Mural has had on patients.
"In a recent case, I was using Mural to support a care team more than 20 miles away when they requested immediate consultation with a patient whose blood pressure and heart rate was headed toward an acute situation," said Lee. "The bedside care team was able to respond quickly to provide the patient the necessary care." In another case, Lee described a scenario in which a clinician identified the rapid change in oxygen levels that resulted in the deterioration of a COVID-19 patient with pneumonia. The clinician coordinated the transfer to OHSU's central campus and the patient got the critical care needed.
This week, in a multi-year agreement, we announced that OHSU will use Mural to extend its VICU capabilities to serve eight hospitals throughout Oregon, many of which are located in rural communities, with an eye toward moving into other care areas, such as Labor & Delivery.
Yes, this year was unprecedented, and I've been fortunate to work first-hand on our efforts to help solve some of the most complex challenges in the history of modern health care. I've learned more than I ever imagined, and although we have only scratched the surface, when it comes to solving access to critical care, I believe we are virtually there.