"The first thing I noticed was not being able to breathe. The second thing I noticed was that I couldn't feel my legs," said Steve Gemmell. He had just regained consciousness, his back against a tree.
Moments before, he and his girlfriend Connie Walters had been taking their first tandem motorcycle ride of the year on an unseasonably warm Sunday in April 2015. A sharp corner emerged on the unfamiliar, curvy Wisconsin road. In making the unpredictable turn, they crossed the center line and other lane, ultimately crashing into a grove of trees on the opposite side of the street.
The two riders were transported by helicopters to separate hospitals. There, both Steve and Connie would learn of their respective spinal cord injuries. Steve recalls looking at his CT scan taken on a GE Optima 660 as a life altering moment. "I could see my spine was clearly broken in two," Steve said.
After undergoing surgery to stabilize his spine, Steve was reunited with Connie at a hospital that offers spinal cord rehabilitation services. Together, they began in-patient rehab. After four weeks, Steve left the hospital wheelchair bound. Over the five weeks of her stay, which she had started with very limited mobility, Connie regained near full mobility on the left side of her body.
"The physical therapy and rehab were really essential to us getting back towards a semblance of normalcy and resuming our lives," said Steve.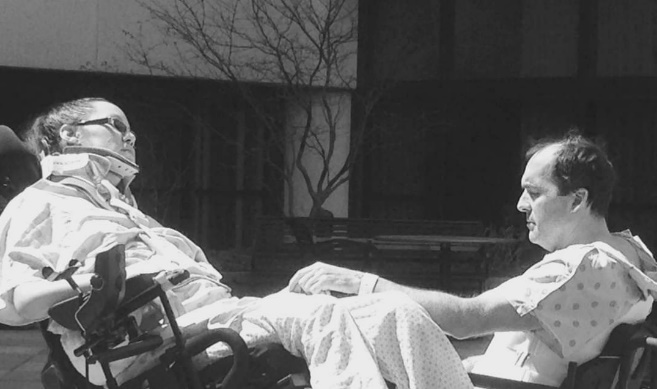 For Steve, returning to work was also a way to move forward. By August he was back online, and in September he started going into the office. "The return to work was all part of the recovery process too, getting back into the swing of things. It was great to get back to see colleagues," he said.
At that time, Steve had been working at GE Healthcare for 15 years. The chemical engineer with a Six Sigma Black Belt had held many leadership roles in operations at both GE Healthcare and, before that, GE Plastics. With the multi-year project he had been leading now near completion, part of Steve's transition would include settling into his next role.
"As I was adjusting to my changing physical abilities and my new role, I also needed to make adjustments to some of the ways I work," said Steve. "One of the things I loved to do was be up at the white board or the flip chart, capturing thoughts and ideas. I wasn't able to do that in the same way."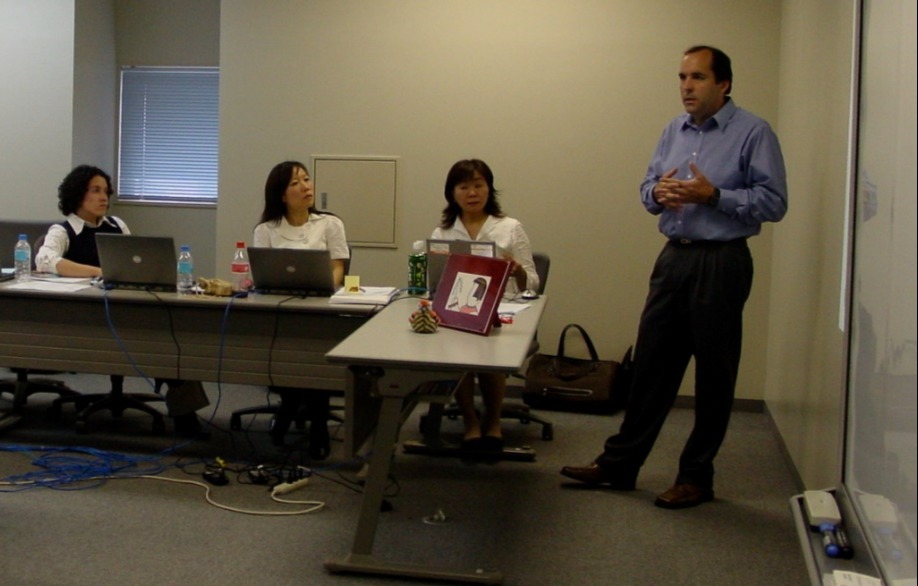 There were adjustments for colleagues as well. "I think a lot of people knew [of my accident], but not everyone. Seeing me for the first time in a wheelchair, I think, is one of those situations where you don't immediately know how to react. But I always feel like everyone is coming from a good place, a place of concern," Steve said.
GE Healthcare strives to foster a corporate culture of inclusion in which differences and individuality are respected. As part of its efforts, the company works to build awareness through education and open dialogue.
While Steve describes himself as a private person, he agrees it is important to have conversations and have people feel comfortable with asking questions.
"A lot of times I can sense when someone is trying to find the right words. They don't always know the best way to ask something," said Steve. "I can't speak for everybody, but for me, I don't mind the questions around what happened or what my experience was. If they're interested, I'm willing to talk about it and help them understand more."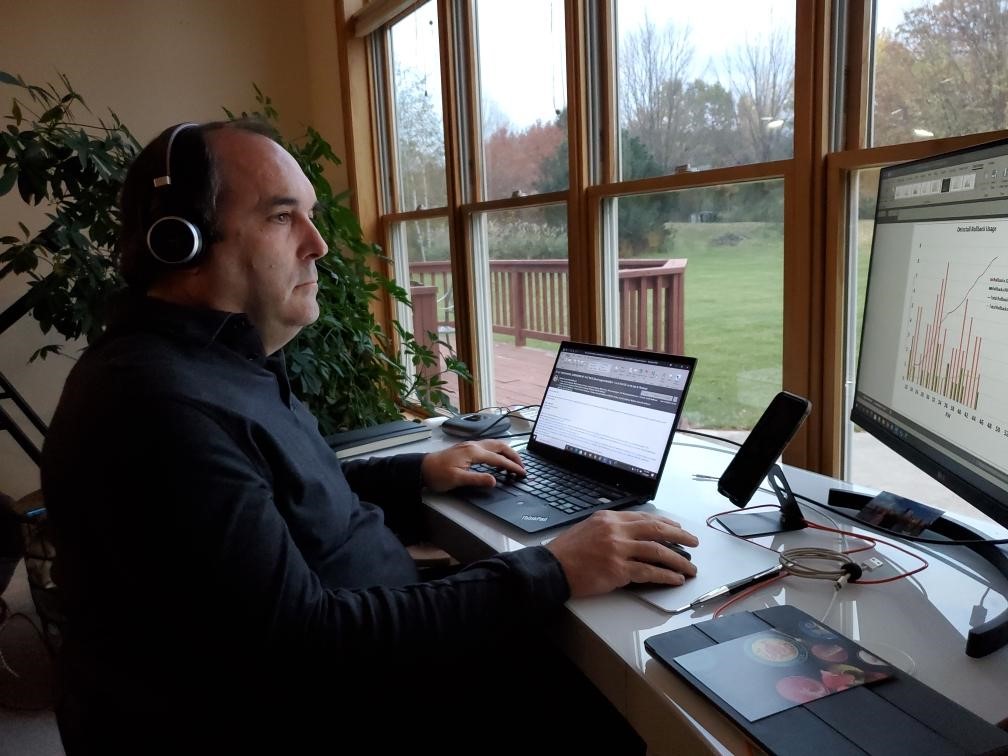 After working from home for some time now due to the pandemic, Steve has colleagues he's never seen outside of a virtual meeting screen. When the workforce returns to the office and he meets co-workers in person for the first time, he understands some may be surprised to see him in a wheelchair. But Steve has learned something profound through his experience:
"I've come to realize in retrospect that I was so fortunate from a health situation prior to the accident. I wasn't as aware that other people might be going through things on a personal level," said Steve. "A spinal cord injury is pretty visible, but there are a lot of other people who are dealing with chronic pain or other troubles that you can't see. We need to be supportive and sensitive to what others are going through and enable people to be the best version of themselves regardless of what their challenges may be."