One of the most frightening things a woman can experience is a call telling her there's something suspicious on her mammogram. Now imagine that same woman having to wait weeks before getting a firm diagnosis and treatment plan.
"The problem is daunting," said Benjamin O. Anderson, MD, professor of surgery in Global Health at the University of Washington in Seattle during GE Healthcare's digital meet-up "From Weeks to Hours: Accelerating Breast Cancer Care with One-Stop Clinics. "By the time the patient has talked with the referring physician and scheduled a follow up, significant time has passed," he said. "That means increasing anxiety."
"This is a fundamental issue in breast cancer whether one is in the United States or Europe, or in Sub-Saharan Africa," said Dr. Anderson, who pioneered guidelines for breast cancer early detection, diagnosis, treatment, and palliative care in low- and middle-income countries as the chair of the Breast Health Global Initiative. Indeed, the length of time between a screening mammogram and the first surgical consultation in the US can average 26 days, up to 43 days for women of color.[1],[2] That wait can be much longer for women in other countries.[3] In Spain, for instance, a recent study of 500 women found average wait times of 57 days to undergo a biopsy after symptoms or evidence of abnormality on mammogram, and 92 days for surgery.[4]
The COVID-19 pandemic is making the situation even worse. An estimated 285,000 American women missed their screening mammogram between March and June 2020 alone, and experts predict thousands of undiagnosed cancers.[5],[6] With the second and third waves of the pandemic in the fall and winter, these numbers are expected to continue growing.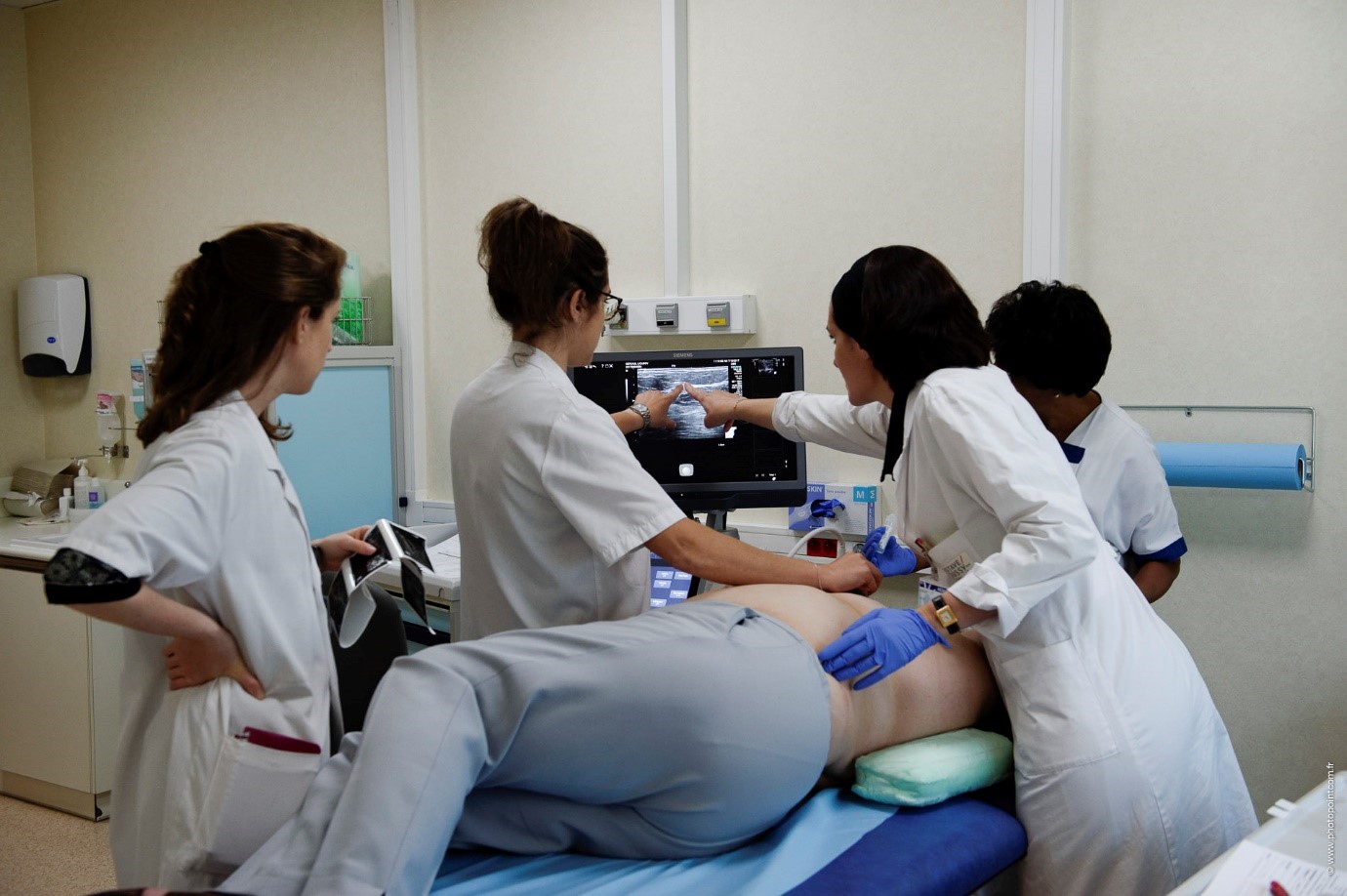 Indeed, said Dr. Anderson, the challenges of providing medical care during a global pandemic requires "systems that are functional and meet a woman's emotional as well as physical needs."
Which is exactly what the One-Stop Clinic is designed to address.
Three experts from One-Stop Clinic global sites joined Dr. Anderson for the webinar: Suzette Delaloge, MD, from Gustave Roussy Cancer Center in France, a medical oncologist who pioneered the Gustave Roussy One-Stop Clinic model; Sebastian Diaz, MD, a breast surgeon from Dynamica/SURA in Medellin, Colombia, who is implementing the concept throughout his country; and Joseph Russo, MD, a radiologist at Saint Luke's University Health Network in Bethlehem, PA, the first to bring the One-Stop Clinic to the US.
One-Stop Clinics Redefine Patient Care Globally
Dr. Delaloge launched the One-Stop Clinic in 2004 with a specific set of algorithms to ensure rapid diagnosis. At the time, the median time between a screening mammogram and a cancer diagnosis in France was about 60 days. That, she said, "is a very, very long delay."
Less than 10 years later, an analysis of the nearly 11,000 women seen at Gustave Roussy during that time found that 75 percent received same-day results with highly accurate diagnoses. 21 percent of patients had their diagnosis and treatment strategy changed due to Contrast-Enhanced Spectral Mammography (CESM) and another 10 percent of all the patients who underwent CESM avoided biopsies.[7]
When Dr. Diaz started his One-Stop Clinic in Medellin, waiting times could be as high as six months for a diagnosis. His hospital initially created a woman's clinic that reduced the time to 35 days. But it still wasn't enough. Last year, he and team began working with the Gustave Roussy team to bring the One-Stop model to Medellin. Since implementing it, waiting times for diagnosis have dropped to 18 days, a timeline Dr. Diaz expects will continue to fall as the team gathers more experience.
Meanwhile, in the US, St. Luke's is working closely with GE Healthcare to develop a pilot site prior to expanding throughout the country. "Any time I tell a woman she needs further evaluation, her first question is, 'When can I do it?'" Dr. Russo said. "She wants to come as soon as possible. So we developed our systems with that thought in mind."
It is already successful, with the diagnostic imaging flow down to five days. "Once the One-Stop Clinic is fully operational, the goal is to reduce this time to 36 hours or fewer," said Dr. Russo. While women in the area can get their screening mammogram at any of 20 sites, if a second-level screening or diagnostic workup is required, she comes to the consolidated center where clinicians, technologists, and nurses work together to offer same-day biopsy to the highest risk patients. "It's a truly patient-centered process," he said.
The clinic also benefits the physicians, said Dr. Diaz. "In the same day we can get all the information we need: the images, the biopsy, the clinical exam. We have everything."
Indeed, said Dr. Delaloge, the greater complexity of the lesions her group sees these days is "something that is perfectly addressed by this kind of multi-disciplinary clinic." For instance, the clinicians and the radiologist, often with the pathologist, view the images together and decide as a team on the next steps.
But, the three panelists agreed, the primary reason to start a One-Stop Clinic, is the patient. "Once a woman has that callback or that recommendation for a biopsy," said Dr. Russo, "the same-day biopsy is really the most valuable thing you could do for an anxious patient."
"It's difficult facing a diagnosis," said Dr. Delaloge. "But facing it with a treatment plan with all the specialists together is very, very transformative."
The digital meetup, "From Weeks to Hours: Accelerating Breast Cancer Care with One-Stop Clinics," webinar is available on demand.
---