Dr. Jihad Mustapha overcame incalculable odds as a homeless refugee. Today he uses cutting-edge technology to stop a growing epidemic of amputations due to diabetes.
Dr. Jihad Mustapha's first attempt to save a life didn't go so well. He was a child, 10 years old he guesses now, and huddling in a bomb shelter in southern Lebanon when a man grabbed him and told him to stop a woman with a chest wound from bleeding to death. 
"Put your finger in here and don't take it out no matter what," the man ordered. 
Mustapha did as he was told and after a while the man came back, pronounced the patient dead and told Mustapha to perform the same procedure on another bombing victim. And then Mustapha was told to go to another victim — he kept at this for six hours, until his clothing and hair were soaked with other people's blood.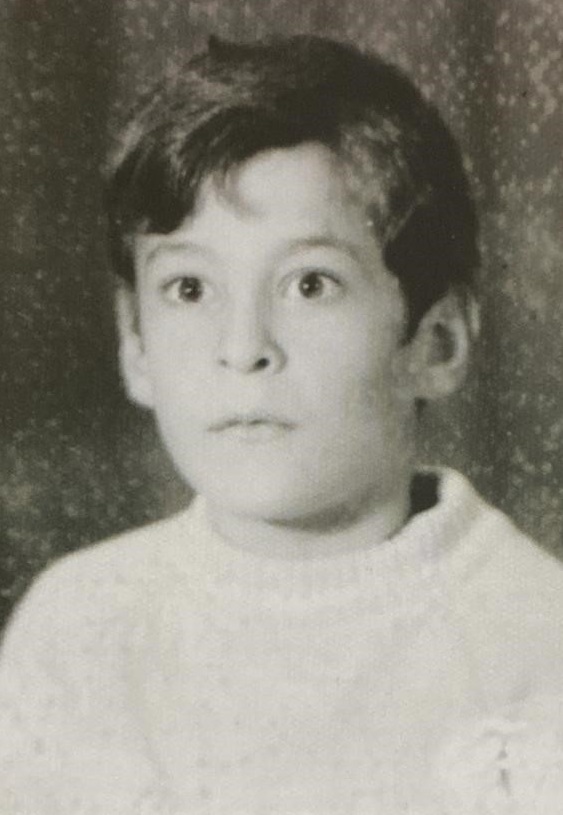 Jihad Mustapha as a child
That experience taught Mustapha that the world can be casually cruel, putting a person's fate in the hands of a terrified child, but it also fired his determination to intervene in others' suffering. Today, Mustapha is on a mission to save limbs that too often are amputated because of complications from diabetes, a rapidly growing epidemic in the U.S. and across the world.  
The battle to end unnecessary amputations
Through his clinic in Grand Rapids, Michigan, where he practices interventional cardiology, Mustapha fights two enemies. The first is peripheral arterial disease (PAD) and its more serious form, critical limb ischemia (CLI), in which blockages reduce blood flow to the legs and feet. The second foe is what he terms a failure of medicine to tackle the challenge of ending amputations. It's that battle against indifference in the operating room that most reflects what Mustapha went through to get to where he is today.
PAD might sound like a niche condition but more than 200 million people globally are estimated to suffer from it, with many going undiagnosed.[1] The disease causes someone to lose a limb below the knee every 20 seconds.[2] As diabetes has afflicted more and more Americans — 11% of the entire population as of 2018[3] — healthcare providers have relied on amputations when patients present gangrenous feet and blocked arteries. 
Derrick Six and his wife, Toni, found Mustapha after Derrick had already lost four toes to amputations but still had gangrene on his feet. The couple was desperate for a clinician who would at least try to halt the cycle of gangrene and amputation that would likely someday lead to Derrick's early death. But even the most skilled doctors are nervous about attempting to restore blood into the small vessels that serve our lower legs, says Mustapha.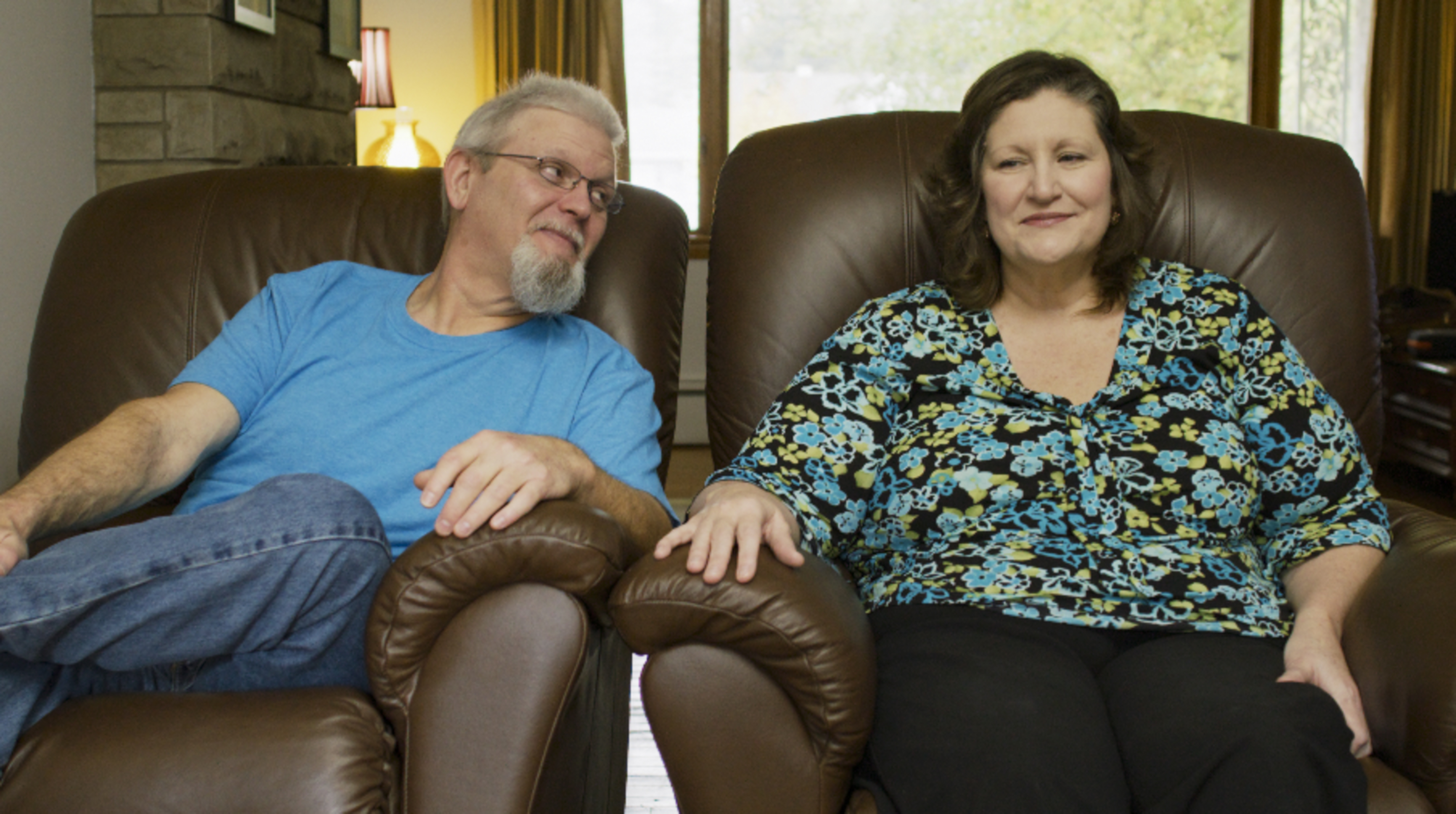 Derrick Six and his wife, Toni.
"When [Derrick] came in, he was basically told that he doesn't have any options for treatment except amputation," says Mustapha. "When it comes to the vessels or arteries below the knee, this is where things stop and many physicians don't feel comfortable going beyond the knee or beyond the ankle to save the limb."
Limb-saving technology
Mustapha is one of a handful of doctors using the latest technology to image the spider web of blood vessels in the lower extremities and insert stents and balloons to prop them open and restore blood flow so the limbs can heal themselves. He saved his first limb from PAD more than 12 years ago when he performed a peripheral vascular limb-salvage treatment on a 52-year-old woman who otherwise would have lost her leg.
What's made these interventions possible is an evolving combination of imaging technology, surgical techniques and devices, says Charline Chondrou, digital education leader with GE Healthcare. To image the arteries in the leg, interventional teams use machines such as GE Healthcare's Discovery IGS 7 series, which allows X-rays to penetrate the limb from different angles and recreate the image of the vessels on the screen.
The contrast agent injected into the patient's circulatory system is what becomes visible under X-rays so that even the tiniest vessels can appear on the monitor. But advanced technology is only as good as the team using it. Stents and other techniques for propping open blocked arteries have long been used on heart patients, but applying them to the lower extremities — below the knee — is newer, says Chondrou. And with new applications comes risk: A risk that minimally invasive procedures, such as threading a balloon through the femoral artery via a tiny incision in the groin, will go awry which calls for using a "hybrid operating room." This new concept mixes a traditional OR with an angiography suite and a multidisciplinary team to carry out highly complex surgeries on the cutting edge of medicine.
A war-torn history
For Mustapha, saving limbs is the culmination of a life of struggle. Born one of 12 children in Lebanon, his father was illiterate but successful enough in business to provide a comfortable life for his family until the country's civil war left them destitute. Mustapha and his brother Nabil, a year and a half older (though the family has no birth certificates and isn't sure), were shuttled around the country to escape the violence. At one point the pair of boys were walking to school when they heard a blast ahead. Moments later they came to the spot and found classmates' bodies — or body parts — scattered around. They hurried past the scene and kept going because, Mustapha recalls, they had been taught to stop only if someone was still alive and could benefit from their help.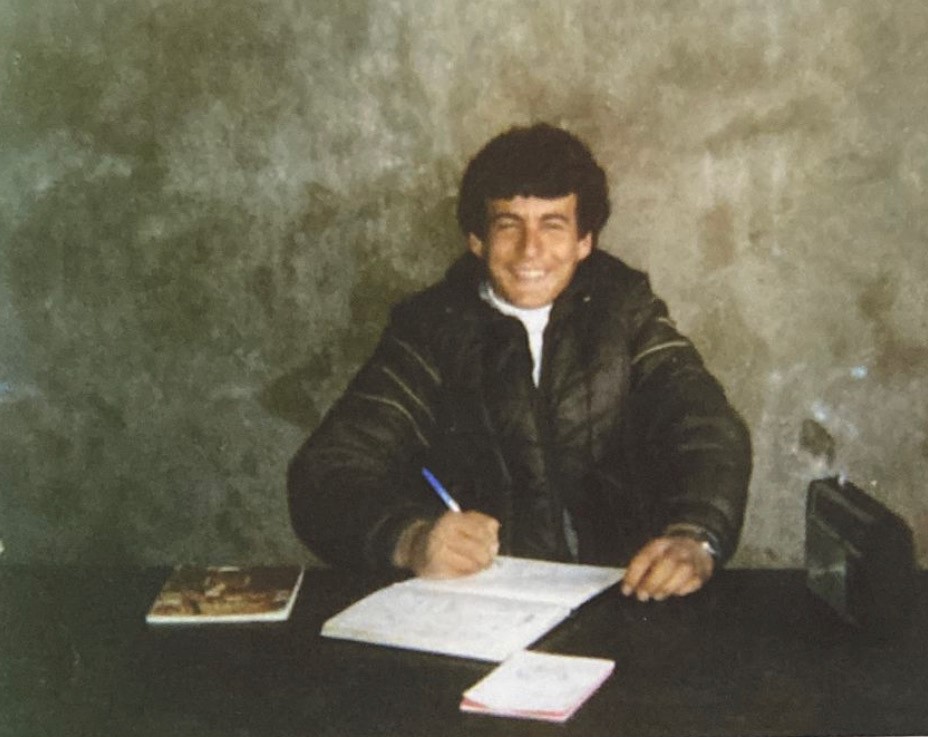 Jihad Mustapha running the family shop while he and his brother were separated from his family
A few years later, Mustapha and his brother snuck into Israel to secure visas to the U.S. without their parents' knowledge but only had enough money for one of them to fly to New York. Mustapha's brother stayed behind and the younger boy, then 15, landed at John F. Kennedy International Airport with a change of clothes, $80 and a phone number of a family acquaintance who immediately put the future doctor to work selling umbrellas on the streets of Brooklyn to pay rent.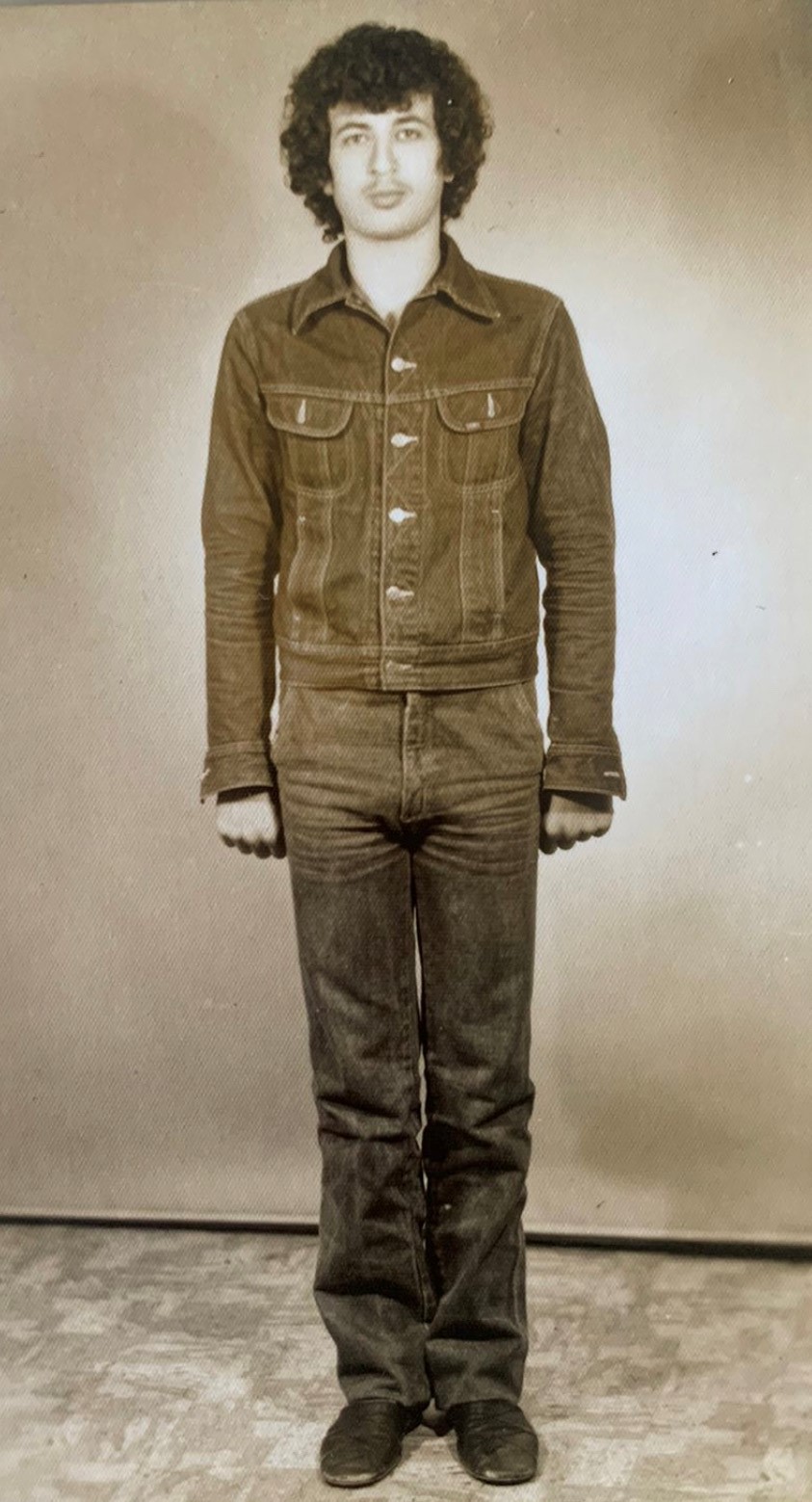 Nabil Mustapha, approximately age 18
Eventually Nabil joined his younger brother in the U.S. and they moved to Dearborn, Michigan, where their parents had arranged for them to marry a pair of sisters. Mustapha resisted the idea but Nabil was happy to accommodate his parents' wishes and, while working at a local gas station to earn enough to start a family, became engaged. A week later, the older brother was shot to death in a robbery at the gas station. Mustapha then took a job cleaning the bathrooms at a local diner and slept in a local park to save enough to send his brother's body home to his heartbroken parents. 
Fulfilling a brother's dream
At some point after his brother's death, alone and impoverished in a foreign country, Mustapha decided he would do whatever it took to fulfill his brother's dream of becoming a doctor. He enrolled in a Detroit community college as it was the least expensive education he could find, tutored physics and calculus, and worked in a gas station like his brother had so he could eat, study and send something back to his family in Lebanon.
If his story is filled with tragedy, Mustapha says today he has no regrets. His brother's death catalyzed the work he does with patients and his experience during the war instilling compassion. What does anger him, though, is the growing rate at which Americans suffering the effects of diabetes lose their feet and legs, which typically leads to a shorter lifespan. Mustapha isn't alone in wanting to see an end to amputation: The American Heart Association is campaigning to reduce amputation rates down 20% by 2030,[4] he says, but the trend is moving in the opposite direction and increasing by 2% a year.[5]
"Physicians should refer a patient to another physician who can save a leg, but it's not always happening," he says, exasperated. "Sometimes the oath that you take should actually be with you the entire time. And I will fight for these patients."
Saving one limb at a time
At his clinic in Grand Rapids, Mustapha saved Derrick Six's feet by threading multiple balloons — so tiny they're just barely visible on the imaging machine's screen — into the arteries in his foot that were next to a festering gangrenous wound that went deep into the flesh. 
"Had anybody done this to him before the wound had gotten that bad, he most likely wouldn't have gotten that sick," Mustapha says. Over half of the amputations in the U.S. due to PAD aren't necessary or occur without the proper diagnostic imaging, he estimates. 
Back at home after the surgery, the Sixes marvel at Derrick's rapid recovery. Derrick says he knew immediately after the anesthetic wore off that he had blood in his feet again because they no longer felt like they were permanently encased in ice. 
"We didn't know that this was actually a blood circulation problem," says Toni. "You could see an immediate change in the skin. I felt like the sun was rising on our life again."
To watch Derrick's full story, click here.
REFERENCES
[1] https://www.hmpgloballearningnetwork.com/site/podiatry/essential-keys-diagnosing-and-treating-pad-patients-diabetes
[3] https://www.cdc.gov/diabetes/pdfs/data/statistics/national-diabetes-statistics-report.pdf
[4] https://www.tctmd.com/news/aha-seeks-drive-down-amputations-20-2030#:~:text=Now%2C%20in%20a%20new%20policy,writing%20committee%20chair%20Mark%20A.