Today's healthcare challenges are multifaceted and intensifying, but so are the solutions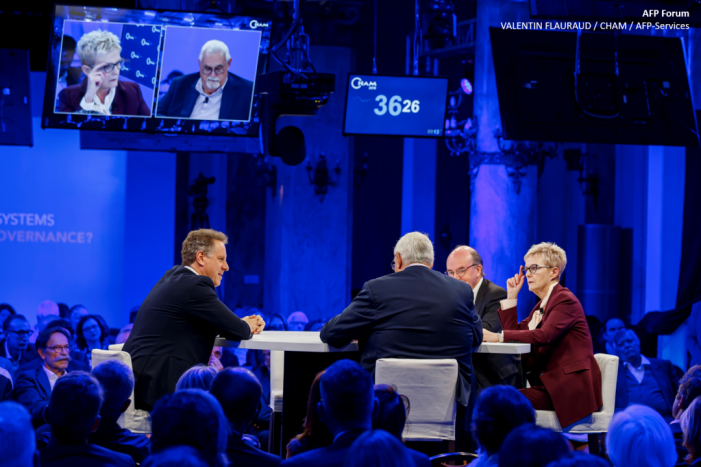 Last week I attended the Convention on Health Analysis and Management (CHAM) where I spoke on a panel about the governance of innovation. We had great discussions about the current challenges of healthcare systems and how to solve them. I wanted to share some takeaways from the talks:
Today's healthcare challenges are multifaceted and intensifying. Both governments and the private sector need solutions that can cost-effectively satisfy the demand for timely, accessible, quality healthcare while dealing with limitations in budgets, staff and infrastructure. At the same time, doctors and caregivers are facing increased pressure to see more patients and staying up-to-date on rapid changes in therapies and regulations. They need solutions that help them prioritize cases and improve the precision and efficiency of care to contend not only with increasing numbers of patients but also to avoid job burnout. Simultaneously, patients desire increased control and convenience and in their health decisions and are increasingly looking on the web for answers - trying to decipher online information.
Data will be a key differentiator in driving quality and efficiency across healthcare systems. The huge volume of untapped data is an incredible opportunity to move from curative to predictive care. One example of this is our partnership with Roche Diagnostics where we are co-developing tools that present a patient's in-vitro and in-vivo data alongside medical best practices and the latest research outcomes, helping doctors deliver more precise care decisions of acutely ill patients and oncology patients.
Innovation needs to protect patient confidentiality, privacy and safety. Healthcare data can completely transform the way healthcare is provided, but it needs to be used ethically and responsibly. It is meant to augment human intelligence and elevate clinical care team's capabilities. Our Chief Medical Officer for Europe Mathias wrote a great article on the topic of machine ethics.
An exciting area of innovation is how disparate operational data - such as bed turnover, emergency room load, intensive care unit patient discharge, staffing, surgery room availability - is being leveraged to improve capacity and cost-effectiveness of care through and across care settings. GE Healthcare works directly with a hospital's operations teams to build a dynamic Command Centre with a NASA-style 'Wall of Analytics' and assists in process re-engineering that is proving to enable better and faster decisions. For example, Johns Hopkins Hospital in the US, improved access for very sick patients by 78% and reduced patient waiting times in the emergency department by 35% after implementing a Command Centre.
There is no way that one player can adequately address these complex problems on its own. Innovation needs to be far more dynamic, nimble and collaborative than in the past. The future of innovation will be about working across silos and collaborating across the healthcare ecosystem, including start-ups, research centers, hospitals and clinicians.
Catherine Estampres is President and CEO at GE Healthcare Europe. This post originally appeared here.