When Kimberly Reinika noticed a lump in her right breast last year, she wasn't terribly worried. She'd always had fibrous breast tissue, and because her mother had succumbed to ovarian cancer in 2019, she was much more fearful of that cancer taking her life prematurely. But when an annual mammogram in January 2020 was interrupted for an on-the-spot physical exam, Reinika felt a twinge of unease.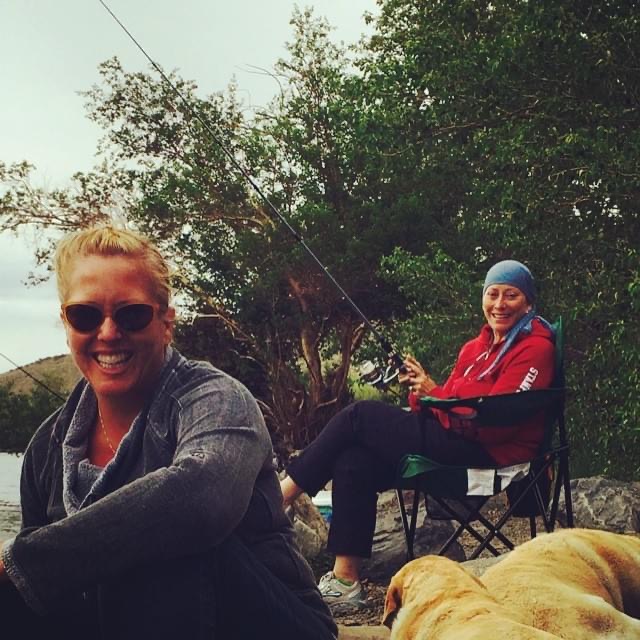 "The doctor came in, and that's when I started to think this may be something," she says. "Then they wanted to schedule a biopsy right away."
Still, she didn't panic. Reinika, whose nearly 30-year career as an actor and event planner at Disney meshes perfectly with her joyful approach to life, kept a positive attitude. She talked to friends about their experiences with breast cancer, searched Google incessantly and discussed various cancer treatment options with her doctors, such as chemotherapy, radiation, medications and surgery — all while mentally preparing herself for what she anticipated the coming year might bring.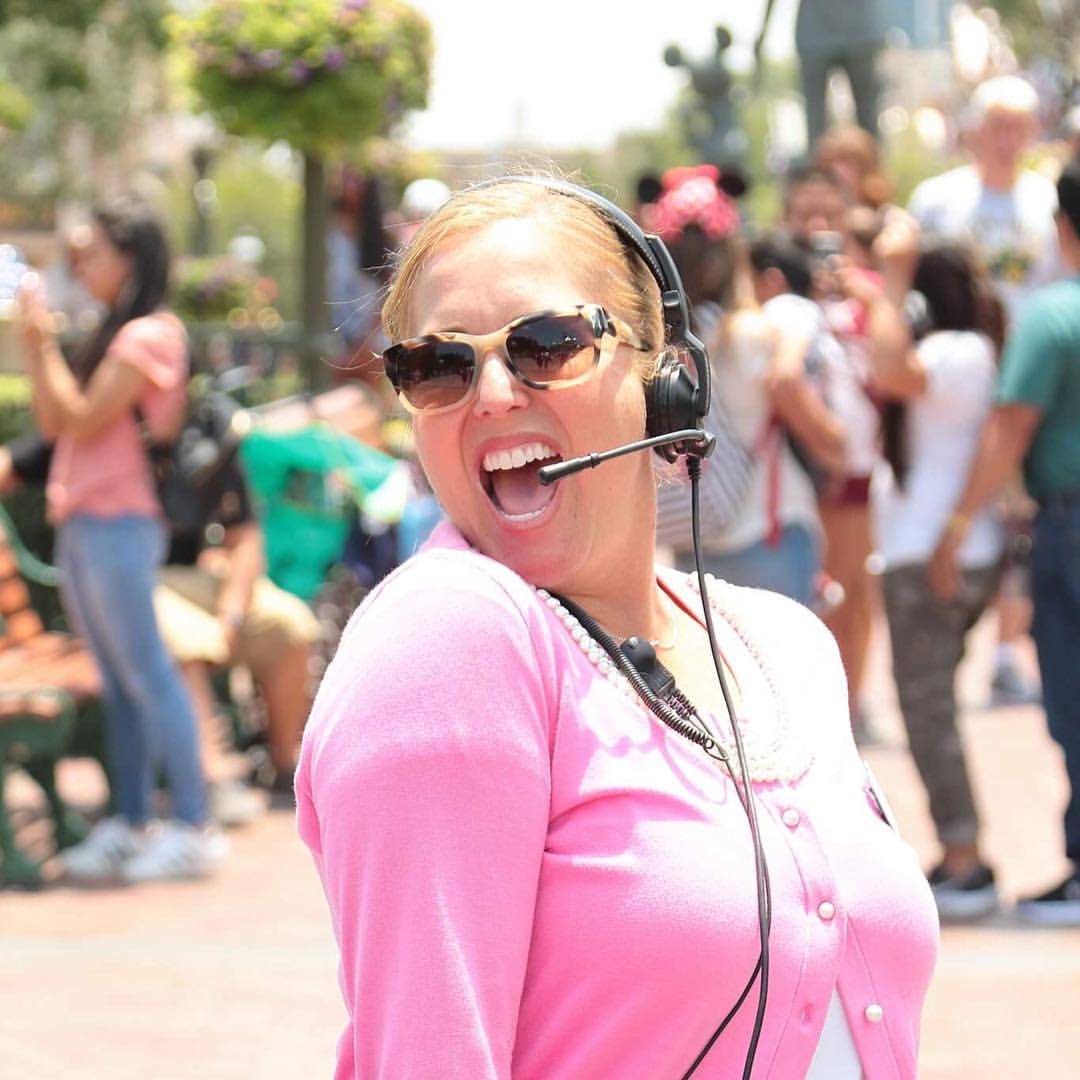 Reinika was confident about the outcome and itching to get started, even though she expected her treatment to be brutal. Based on her research — and her experience as a longtime volunteer with the Susan G. Komen Breast Cancer Foundation — Reinika expected debilitating side effects from chemotherapy that would sap her strength, sideline her from her job and prevent her from participating in an active lifestyle.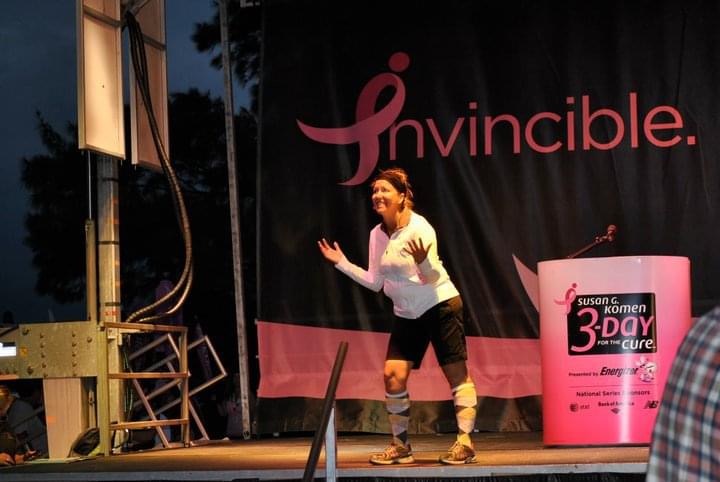 "I wasn't too scared, because this happens to a lot of women," Reinika says. "I just wanted to focus on the chemo, surgery and radiation. I told myself, 'I can do this. It's a year of my life and then I'll be fine.'"
During a preliminary meeting with the surgeon, Reinika received a massive blow: the cancer had spread outside her breast. Her diagnosis and prognosis had suddenly changed. She was now a patient with stage four metastatic breast cancer (MBC), and the situation she had mentally and emotionally prepared for had changed. Even worse, she learned, patients with MBC have an expected five-year survival rate of around 28%.[1]
This news ripped away her confidence and her security blanket. She feared that the survival stories of women she had met while volunteering no longer applied to her.
"At that point, I didn't have a frame of reference anymore. I didn't know anyone who'd ever had what I had, and I didn't have anyone I could reach out to," Reinika says. "I really went into a tailspin, believing this is terminal."
Reeling from the shocking and frightening news, Reinika wasn't really paying attention when the surgeon mentioned she qualified for a diagnostic imaging study and asked if she'd be interested. She agreed to participate, but since it wasn't an experimental drug or other treatment that might improve her chances of surviving, she didn't give it much thought.
"I said, 'Sure, I'll help you out,'" Reinika recalls. "I thought I was doing them a favor."
What Reinika didn't know was that researchers in the study were using an innovative diagnostic molecular imaging agent. This precision biomarker was approved in May 2020 by the U.S. Food and Drug Administration for use as an adjunct to biopsy in patients with metastatic or recurrent breast cancer. Cerianna (fluoroestradiol F-18) PET detects estrogen receptor-positive (ER+) lesions throughout the body. Following the acquisition in May 2021 of Zionexa, Cerianna became part of GE Healthcare's portfolio of imaging agents for personalized healthcare. The company hopes to have Cerianna accessible to more than 75% of U.S. patients by 2023.
Given the low five-year survival rate of MBC, patients with late-stage breast cancer may undergo one treatment after another, hoping something works well enough to prolong their life. Oncology treatment is usually selected based on receptor status from a tissue sample taken, or biopsied, from typically one location where metastatic lesions may be suspected. It may be too painful or impractical to biopsy every lesion. For example, if the cancer has spread to vital organs like the liver, brain, or bone (as occurred for Kimberly), biopsy may not even be possible.
Imaging may provide information on estrogen receptor (ER) expression. Cerianna is a radioactive tracer, used during a positron emission tomography (PET) scan, that helps doctors identify whether breast cancer lesions are ER+. Around 80 min after it is injected into a patient's arm, a PET image of the patient's body is acquired, essentially creating a whole-body picture showing if there are ER-positive lesions. Most breast cancer is ER+.[1] If the breast cancer is ER+, then the clinician may plan a more personalized treatment plan to match the cancer's ER positive status.
Breast cancer lesions aren't necessarily identical and receptor expression can vary in the lesions. Once oncologists know where all the lesions are, and whether the receptors are currently expressing, they may be able to personalize treatments, offering renewed hope to patients. Each patient may then receive treatments customized to the cancer they have, no matter where it is in their body.
"When we can do smaller amounts of targeted systemic therapies, it benefits patients," says Dr. Gary Ulaner, MD, PhD, director of molecular imaging and therapy at the Hoag Family Cancer Institute.
That's exactly what happened with Reinika. She says her doctors didn't have to guess. "Imaging with Cerianna and knowing whether some or all of my breast cancer lesions were ER expressing had the potential to inform my treatment plan," she notes. Information on ER status from Cerianna imaging, biopsy and multiple other factors were considered by the doctors when designing a treatment plan intended to work against the cancer in her body and to start fighting it almost immediately. Reinika's treatment changed from her expecting to receive chemotherapy intravenously to taking two pills a day for her ER targeted therapy. While it may not be the case for every patient, Reinika avoided chemotherapy and the associated pain, nausea, hair loss, and loss of her "normal" life.
The targeted therapy also put an end to fears about how she'd make it through the year. Reinika had thought the radiation and chemo would leave her unable to continue her fun but demanding job. Instead, she's continued hiking, glamping and going to Pilates, activities she assumed would be out of the question for a patient undergoing breast cancer treatment. And perhaps most importantly, Reinika hasn't stopped spending lots of time with her "Bongos," as she calls her tight group of friends.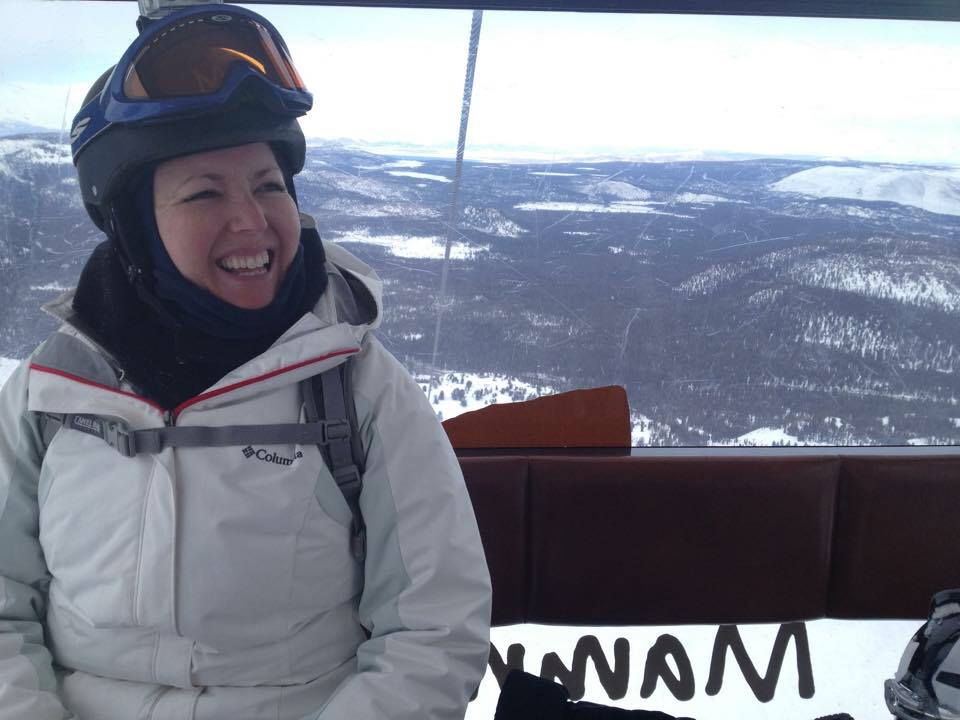 Reinika, understandably, is very happy she volunteered to participate in the study.
Now that the cancer is responding to her customized therapy, she has made some changes. She jokes that she asked her doctors, if the therapy didn't work, was it time to blow her life savings and buy a Ferrari? Instead, she's making plans for the future and feeling like she has more time to shine, onstage and off, and a lot more life to live.
---
Important Safety Information
Cerianna™ (fluoroestradiol F 18) Injection is a diagnostic radioactive imaging agent used in detection of estrogen receptor positive breast cancer tumors that have recurred or spread from their original location. Cerianna is used in addition to biopsy.
Cerianna can have false negatives and false positives. Please discuss any concerns with your doctor.
Cerianna is a radioactive imaging agent and exposure to radiation has a dose dependent increased risk of cancer. Please discuss with your doctor about ways to help minimize this risk (such as taking in plenty of fluids and urinating frequently).
The most common side effects seen with Cerianna were pain at the site of injection and temporary altered taste sensation.
Please tell your doctor all the medications you take both prescription and over the counter.
Tell your doctor if:
• you are or may be pregnant
• you plan to become pregnant
• you are currently breastfeeding
Cerianna has not been studied in patients under the age of 18.
Cerianna is expected to behave the same in patients over 65 years of age as those under.
To report SUSPECTED ADVERSE REACTIONS, contact Zionexa US Corp, a GE Healthcare company, at 844 946 6392 or the FDA at 800 FDA 1088 or www.fda.gov/medwatch.
Cerianna Full Prescribing Information accessible here.