With more than 70 percent of their patient population falling below the poverty line, this Mexican healthcare provider averages 800 CT scans a month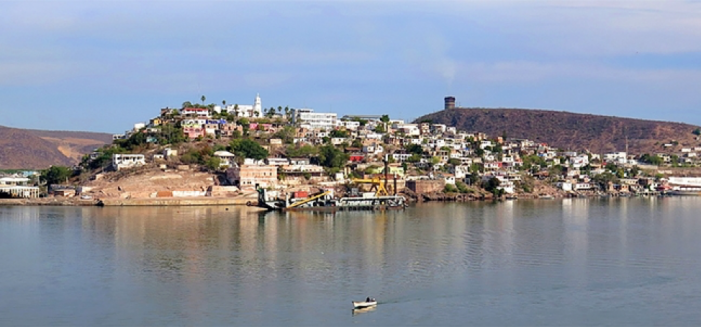 In northwestern Mexico, on the Gulf of California, lies the picturesque city of Los Mochis. An agricultural hub, the city is surrounded by fields of corn, cotton, sugarcane and livestock while the inner city draws tourists with its many holiday resorts and attractions.
Yet, despite its idyllic location and growing tourism industry, the rural population continues to subsist on agriculture. And while the area remains rich in crops and natural resources, it lacks many modern amenities, including reliable medical care and equipment.
Approximately 400,000 members of the local population are uninsured subsistence farmers who depend on wages from everyone in the family to afford the cost of living. This makes traveling to affordable, distant clinics difficult since they cannot afford to miss a day's wages.
Furthermore, the public hospitals have long waiting times for services – up to one or two months for a CT scan – often requiring additional trips to the clinic and lost wages, and private hospitals are often out of the question due to their high costs.
In response to these challenges in communities like Los Mochis, Salud Digna began setting up clinics in to better meet the needs of its patients – 70 percent of whom fall below the poverty line.
"Our mission is to serve more people in more places, by increasing accessibility to our preventative and diagnostic services with the best human resources and technology," explained Fernando Lizarraga, Managing Director, Salud Digna. "To be successful in increasing access and keeping prices affordable, operational efficiency is key and we are committed to only acquiring technology that supports this mission."
Averaging 35,000 procedures per day across more than 100 clinics in Mexico and Nicaragua, Salud Digna operates a monitoring center to gather metrics, including number and type of procedures as well as times for procedures. This data is gathered and monitored in real-time and interventions are made whenever there is a slippage.
Furthermore, the healthcare provider's IT systems and monitoring mechanisms rival leading institutes globally. Patient satisfaction is captured in the main clinic and patient grievances are quickly addressed if satisfaction is less than 75 percent.
This robust backend system allows Salud Digna to provide necessary affordable healthcare services, such as $51 USD CT scans in some of the world's most inaccessible places.
In December 2018, Salud Digna installed a GE Healthcare Revolution ACT system at its clinic in Los Mochis.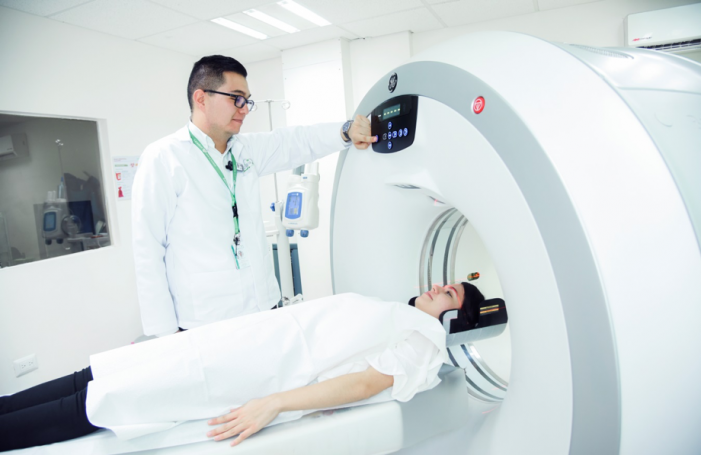 Photo courtesy of Salud Digna
"Upon testing GE Healthcare's Revolution ACT, we knew we found the right system to meet our needs," continued Lizarraga. "Not only is it operationally efficient, but its use of intelligent technology provides high quality images at lower doses of radiation. Also, its low power consumption, small footprint, and agreeable price provide easy access to powerful CT technology."
"As a result, we can keep our prices low and can serve more patients who may otherwise not have this level of healthcare access."
In one case, a farmer traveled 45 minutes to the public hospital due to a high fever. He was admitted to the hospital with suspected hepatitis and a CT scan was ordered, but the 20-day waiting period left him with few options. In addition to losing several days' wages, the patient lost 12 pounds in only four days.
Fortunately, he could afford Salud Digna and was transferred to the clinic for a CT scan, which revealed fluid in his lungs. Upon diagnosing the issue, the farmer received quick treatment and soon returned to work.
"We have great confidence in this technology," said Lizarraga. "The equipment works very well for our market, offering high reliability, excellent image quality and impressive productivity. Also, the ASiR technology reduces the dose to the minimum necessary. This is of great importance to us, especially when scanning pediatric patients."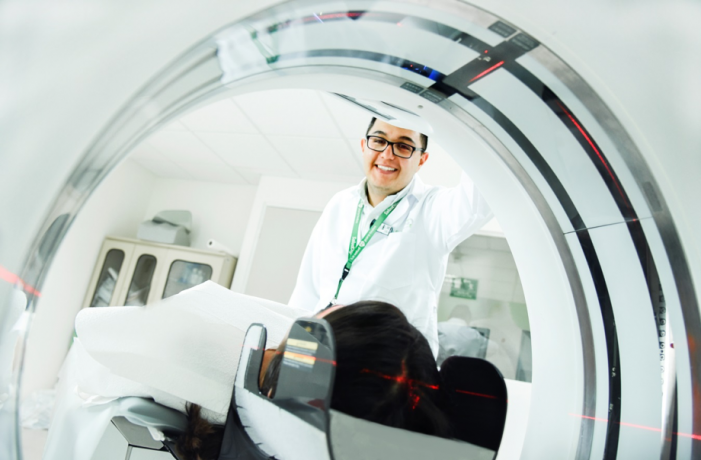 Photo courtesy of Salud Digna
To date, Salud Digna has installed six Revolution ACT devices at facilities throughout Mexico and scans about 800 patients per month – increasing CT accessibility for a largely impoverished population that otherwise would not be able to access or afford this level of care.
"One of the most relevant impacts by this technology is the timely diagnosis for our patients," Lizarraga said. "The Revolution ACT enables us to provide precision diagnostics and greater security as well as increase clinician and patient satisfaction for a population that often feels ignored."