Driven from his birthplace by war, Ervin Avdibegovic finds inspiration, and solace, in diversity
The people who run industrial supply chains don't often find themselves in the spotlight. During the COVID pandemic, however, Ervin Avdibegovic realized how much depended on his team of supply chain specialists. From a bucolic village at the foot of the Austrian Alps, Avdibegovic oversees the flow of some of the world's most advanced ultrasound machines, stretching from suppliers who assemble the scanners to the hospitals and obstetricians who operate them. When COVID shook up global trade, closing borders and factories, Avdibegovic's team in tiny Zipf, Austria invented one workaround after another to keep the lifesaving diagnostic devices moving.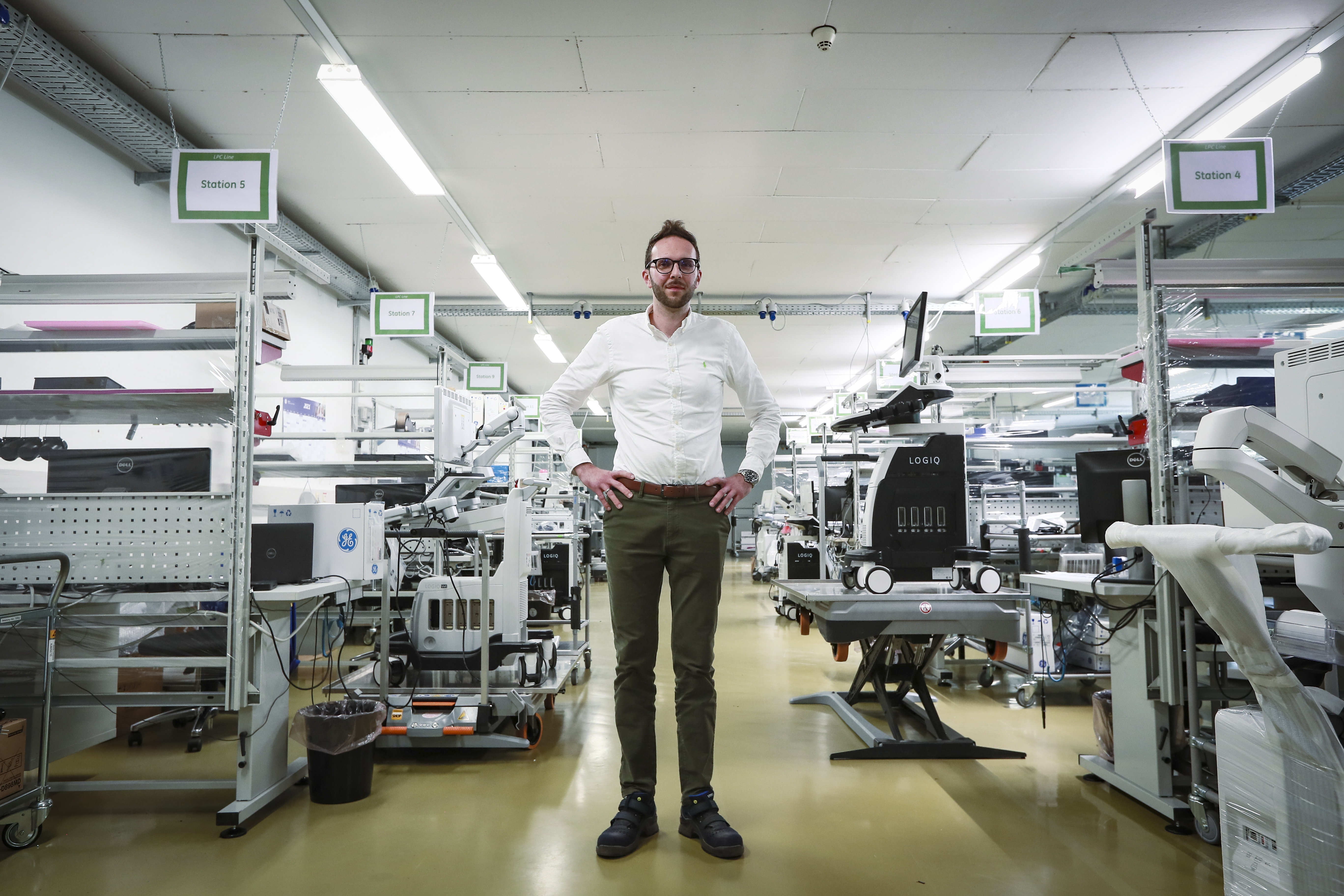 "We reacted very, very proactively," says Avdibegovic, who remembers the team frantically phoning suppliers and shippers only to see delivery commitments canceled or delayed amid the worsening health crisis. "You simply couldn't get an airplane to send your stuff over from Asia into Europe." 
He says plans changed by the hour in those chaotic early days. "The ultrasound machine consists of thousands of parts and components," Avdibegovic says. "Even if just one screw is not available at the time, you cannot produce [it]." Among the solutions the team came up with: shipping overland from East Asia across two continents along the same routes as the ancient Silk Road. 
What Avdibegovic says helped his team in coping with COVID disruptions is that it hails from half a dozen countries. The Zipf facility has a rich history pioneering ultrasound technology going back to shortly after World War II. And while German is its common tongue at work, the team still speaks to one another in Romanian, Czech and Hungarian if it needs to get a point across to a fellow compatriot. To Avdibegovic, a Bosnian refugee who grew up not far away from Zipf in a displaced persons camp, that diversity is both an advantage for GE Healthcare and an inspiration to him as a manager.
"Austria is my home," Avdibegovic says, "but Bosnia is still in my heart."
Avdibegovic arrived in Austria as a four-year-old fleeing the Bosnian War that pitted neighbors against one another based on ethnicity and turned the Bosnian capital of Sarajevo into a much-televised battlefield. His earliest memory of Austria is the Salzburg train station, where authorities stopped his family from crossing into Germany where they had relatives. Stuck for hours on the railway platform with his parents and older brother, Avdibegovic remembers being sent to a barracks-like building where makeshift rooms with curtains for walls awaited refugee families. Avdibegovic says he can recall children crying throughout the night. 
His family hails from Trebinje, in the far south of Bosnia Herzegovina. A natural optimist even to this day, his father was a local detective inspector who believed that his family would be safe even as conditions grew worse in their small city. His mother ran a successful boutique and didn't share her husband's sunny outlook. Avdibegovic is reluctant to talk about his ethnicity —the war ended in 1995 but Bosnia Herzegovina remains divided along ethnic lines— and notes that his family's escape was made possible by friends of his father, all hailing from another ethnic background. These friends tipped off the family to the urgent need to leave Trebinje and made arrangements to drive the Avdibegovics over the border. 
One night in the summer of 1992, given a secret signal by their smugglers, the family left with one piece of luggage each had frantically packed at the last minute. They four were driven over back roads and across Bosnia's border. An unplanned stop in Austria became permanent. The family waited in Salzburg, Mozart's picturesque hometown, for a few months then transferred to a refugee camp near Zipf, where Avdibegovic spent five years with virtually no contact with the outside world other than his local grade school. His parents both had to give up their previous occupations to find whatever work they could. A social aid charity gave the family winter clothes, which they hadn't had time to pack, one of many kindnesses that Avdibegovic has never forgotten.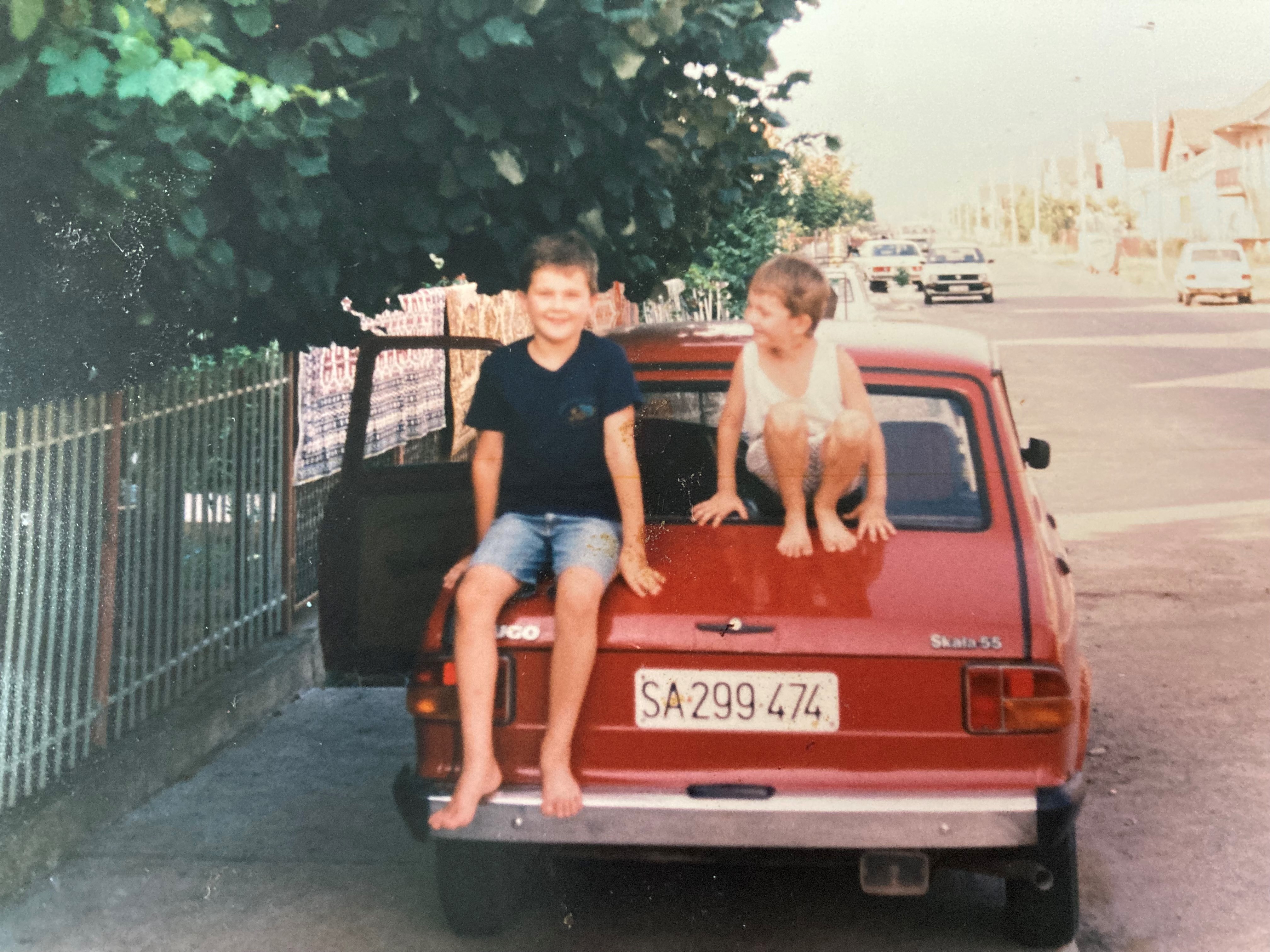 "Austria chose us," he says. "I grew up the first five years in a refugee camp but I had a very, very nice childhood with a lot of friends from different nationalities. And that's, I think, a cultural plus. Not everyone has this."
Avdibegovic joined GE as an apprentice when he was just 16 years old, eventually studying mechanical engineering every weeknight for four hours after work and then earning a master's in business administration. He says as an immigrant, he felt he had to work harder than native-born Austrians to gain acceptance. He joined the design engineering team in Zipf, working on the company's best-selling Voluson ultrasound machines, before being promoted to logistics manager. Today he oversees perhaps five dozen coworkers who coordinate the complicated dance between suppliers of GE and its customers around the globe. 
"There's really an emotional bond to these machines because I used to build them as well," Avdibegovic says. 
Avdibegovic's family eventually returned to rebuild the home in Trebinje which they now visit occasionally, and they remain friends with the people who helped them escape. While he gained Austrian citizenship at the age of 14, Avdibegovic says his bond with his birthplace and his experience growing up as an outsider have shaped his views and made him grateful for a workplace that values diversity instead of seeing it as a threat.
"A mix of cultures is a plus for everyone, even if it's not always easy," Avdibegovic says. "It's an advantage for the team. I see it as an advantage that makes me happy."