A routine pregnancy, until the doctor discovered that one twin had close to no fluid in the amniotic sack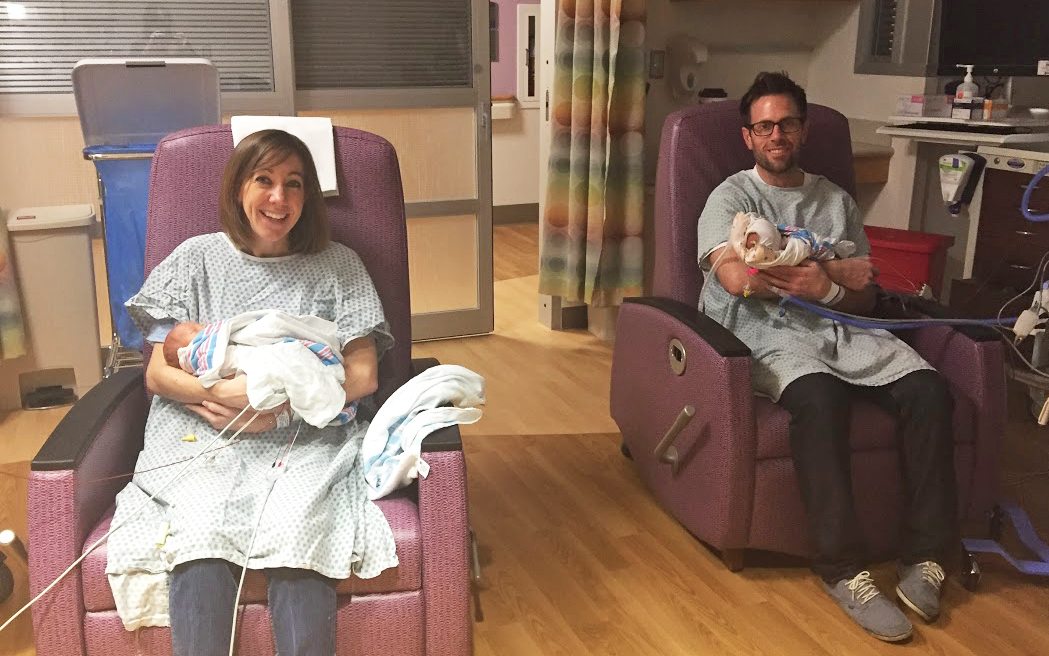 In 1980, one in every 53 babies born in the United States was a twin. By 2009, that number had risen to one in 30. And while twins bring double the joy to parents, a multiple birth can be riskier for the mother and babies as twins are more likely to be born early and to need special care after birth.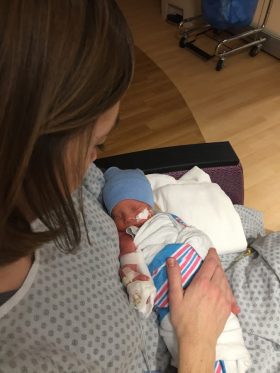 In July 2016, Suzie Long and her husband were elated to find out they were expecting twins. From early on, they learned that they were Dichorionic/Diamniotic twins, which is the most common type of twin pregnancy and the lowest risk.
However, starting around the thirteen-week mark, various complications started to arise. One of the twins had an enlarged bladder, and there were significant discrepancies in their amniotic fluid levels. These symptoms are indicative of twin-to-twin transfusion syndrome (TTTS), but because TTTS only occurs in Monochorionic/Diamniotic pregnancies, it was thought to be a chromosomal issue instead.
At twenty-weeks during a routine ultrasound, her doctor discovered that one twin had close to no fluid in the amniotic sack, whereas the other baby had an excessive amount. Suzie was immediately referred to the Johns Hopkins Center for Fetal Therapy at Johns Hopkins Hospital to get a closer look.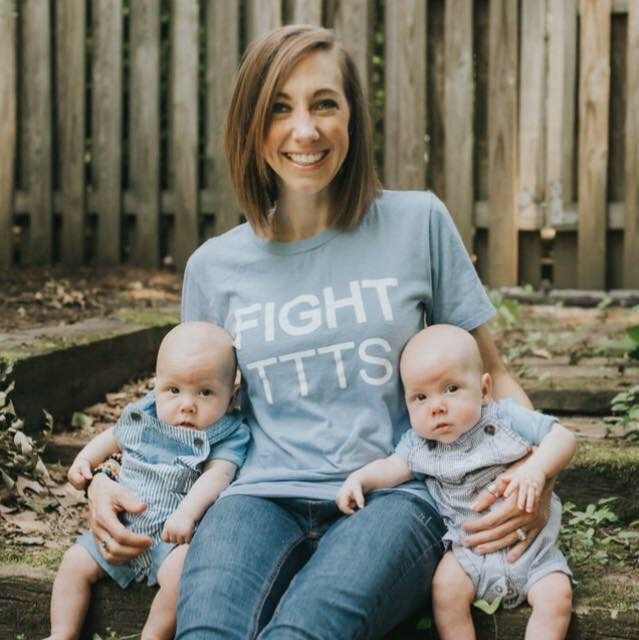 Photo Credit: Andrea Zajonc Photography
At Johns Hopkins, she was informed that she actually had a Monochorionic/Diamniotic pregnancy, and was diagnosed with TTTS, a rare disease that affects identical twins and causes a disproportionate blood supply. One twin, known as the donor twin, gives away more blood than it receives in return, creating the risk of malnourishment and organ failure. The recipient twin receives too much blood and is disposed to overwork of the heart and other cardiac complications.[1] TTTS occurs in about 10-15% of twin births and, when left alone, it can be fatal.Suzie was immediately rushed in for fetoscopic laser surgery, an incredibly complex and advanced operation that entails entering the womb with a laser to sever the connections between the placentas. Only about 20 medical centers in the United States are able to perform this surgery. Fortunately, John Hopkins happened to be one of those centers.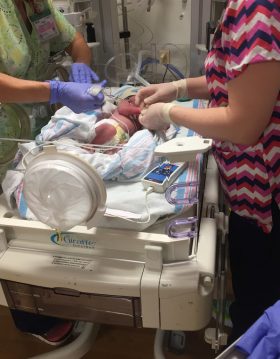 "We were told there's no guarantee that the babies would make it," Suzie recalls. "It was a really scary time. Just three days prior, we had never heard of TTTS and then we were rushed into this frightening procedure."
The following day, the doctor found two heart beats … and two healthy babies. Suzie was discharged but monitored frequently. A couple of weeks later, the doctors told Suzie that she was showing signs of pre-term labor and was put on bedrest for six weeks. At 34 weeks, Suzie had a planned C-section in order to prevent other possible complications that are associated with Monochorionic/Diamniotic pregnancies.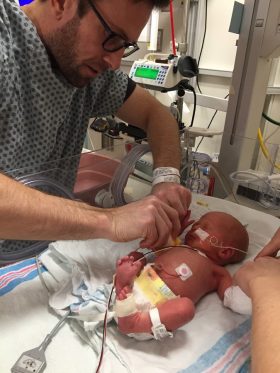 Warren and James arrived three weeks early. While the average twin weighs about five-and-a-half pounds, Warren weighed three pounds, 15 ounces and James was four pounds, two ounces.
"After the C-section, I didn't get to see them for 12 hours or so, which was really difficult," Suzie said.
Warren and James, spent a month at the INOVA Fairfax Hospital NICU, growing in strength and size. They were placed in GE Healthcare's Giraffe OmniBed, an incubator and radiant warmer in one that promotes development along with mother-infant bonding.
"The NICU staff was incredible, and we still keep in touch with two of our nurses" Suzie recalls.
Today, the twins are eight months old. They are happy, healthy, and growing every day!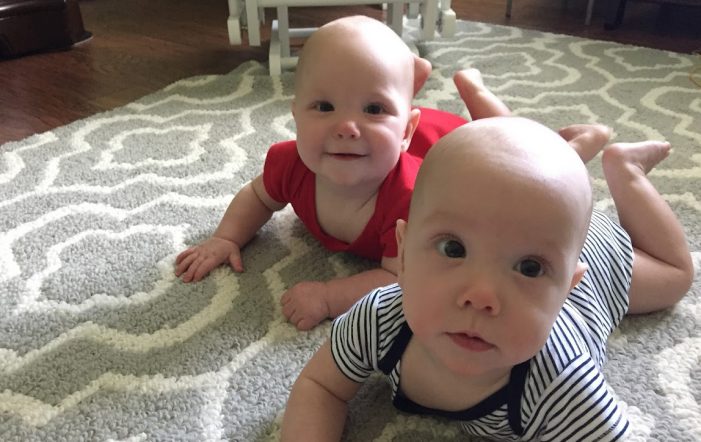 November is Prematurity Awareness Month – a month dedicated to raising awareness about prematurity and recognizing these tiny and resilient babies, like Warren and James, around the world.
[1] https://www.hopkinsmedicine.org/healthlibrary/conditions/adult/pregnancy_and_childbirth/pregnancy_and_childbirth_22,twintotwintransfusionsyndrome