Working to save at-risk species with ultrasound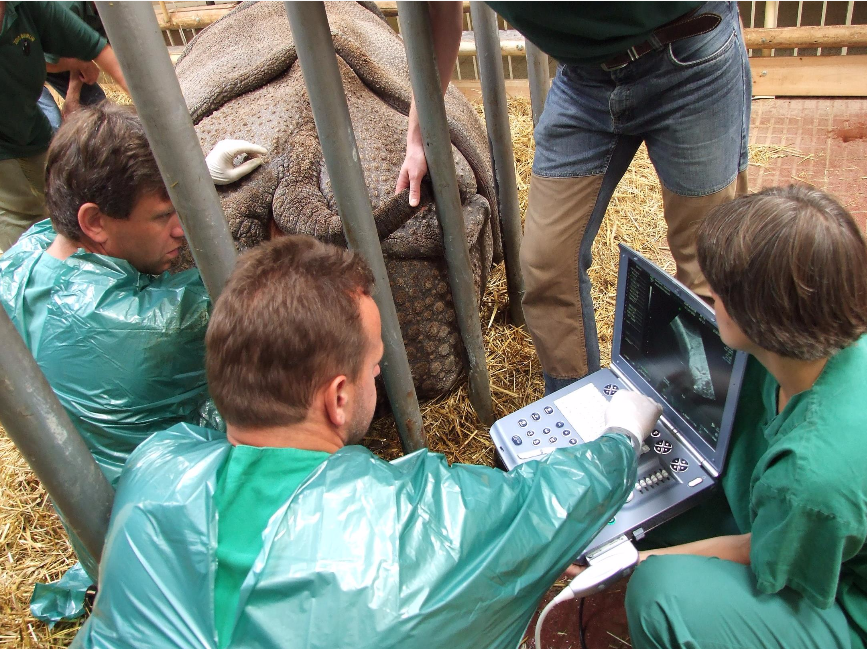 The only male northern white rhino left in the world lives on a conservancy in central Kenya with 24-hour armed guards, along with the last two remaining females. The entire future of the species rests with these three, named Sudan, Najin and Fatu.
But all three rhinos are unable to reproduce -- a fact that Professor Thomas Hildebrandt of Leibniz Institute for Zoo and Wildlife Research in Berlin confirmed earlier this year with GE Healthcare ultrasound technology.
In November, Hildebrandt and his colleagues Dr. Frank Göritz, Dr. Robert Hermes, Dr. Susanne Holtze; Jan Stejskal from the Czech Republic; Dr. Sebastian Diecke and Dr. Micha Drukker from Germany; Professor Cesare Galli and Dr. Giovanna Lazzari from Italy; Professor Katsuhiko Hayashi from Japan; and Dr. Oliver Ryder, Stacey Johnson, and Professor Jeanne Loring from the United States will take on what seems to be the impossible: saving the northern white rhino species through assisted reproduction. "It would be the first time using this technique to save a species," Hildebrandt says. "But we are quite optimistic we can do it."
While that may be a first, Hildebrandt has been using ultrasound in the veterinary space for more than 30 years.
In the late 1980s, his wife was a midwife, and Hildebrandt became fascinated by ultrasound-guided assisted reproduction in women. As a veterinary student studying ovarian transplantation in non-domestic species, Hildebrandt was frustrated by the lack of resources available to examine his "patients."
He even took the goats he was studying to the local hospital in Germany to get access to an ultrasound system. "I immediately fell in love with the opportunity to look inside these animals," Hildebrandt recalls. "Many of these species' anatomies were completely unknown at the time, and ultrasound gave us a behind-the-scenes look."
Today, as the head of the Reproduction Management Department at Leibniz Institute for Zoo and Wildlife Research, Professor Hildebrandt uses ultrasound and CT for assisted reproduction in endangered species and for basic research on a variety of animals.
While rhinos and elephants are some of his larger patients, he also works with rodents and other smaller animals. Recently, Hildebrandt performed an emergency C-section on a naked mole rat, delivering more than 15 babies and saving the mother's life. While the naked mole rat is not an endangered species (or the most beautiful by common standards), it is a fascinating study subject for its longevity and resistance to cancer. They can survive 18 minutes without oxygen and are immune to several types of pain.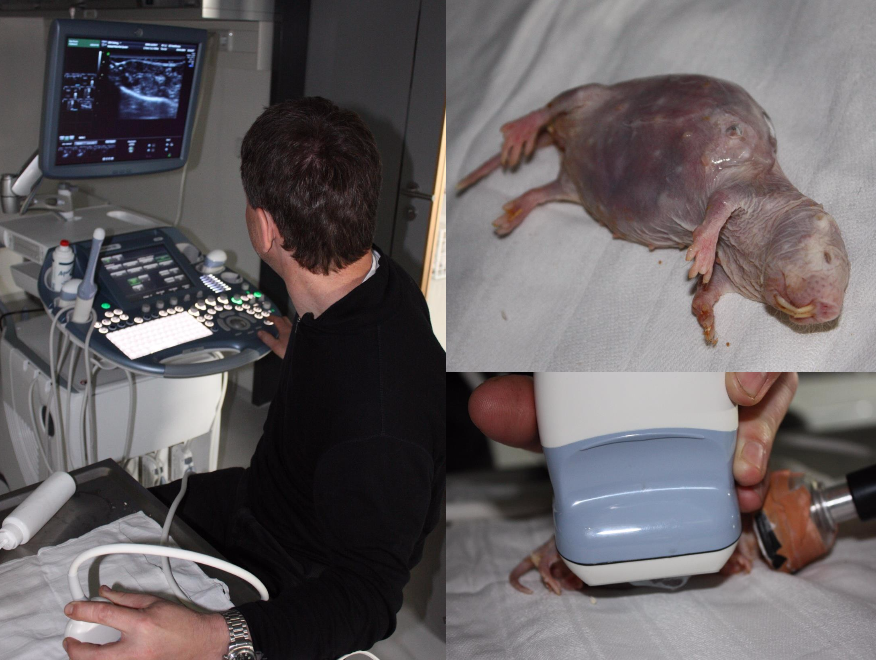 Royalty has slowly died out in many parts of the world, but it is alive and well in the naked mole rat's society.
"The queen has the most attractive job," says Hildebrandt. "When the queen dies, a palace revolution ensues, as only one female can ascend to the throne. Fierce fighting may occur – sometimes to the death – to determine who will succeed."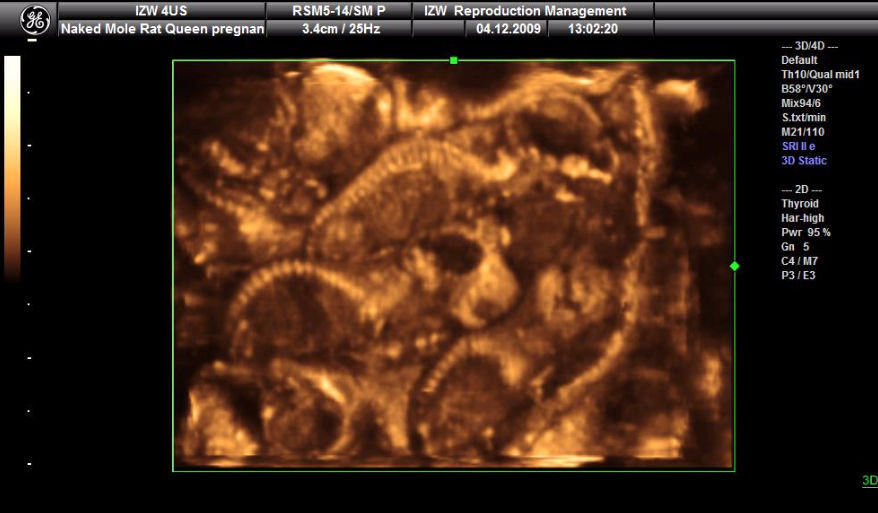 "When people ask me what types of animals I've worked with, I sometimes find it easier to tell them which species I haven't worked with," Hildebrandt jokes.
Today, Hildebrandt and his peers are preparing for their trip to Kenya later this year.