Searching for better outcomes for ventilation and shock patients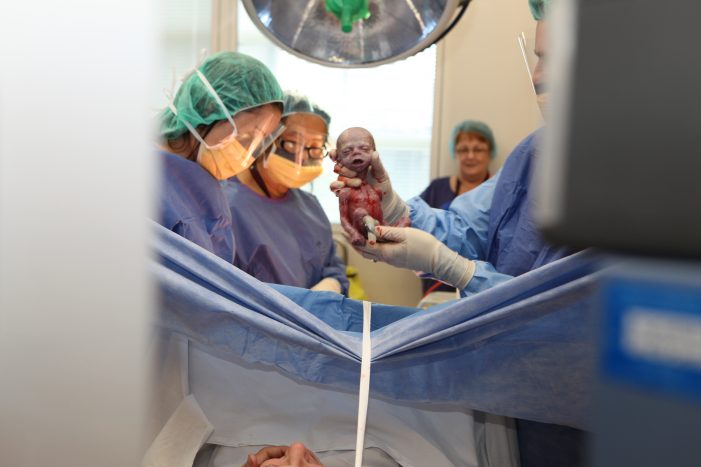 Rebecca had a textbook pregnancy. Until week 24. That's when she began to experience the contractions of pre-term labor. Pregnant with her second baby, Rebecca knew something was wrong.
Her ob-gyn admitted her to the hospital. An attempt to stop the contractions didn't work, so the doctor ordered an emergency C-section. Within minutes, Rebecca delivered Elaine Marie, who weighed in at only 1 pound and seven ounces.
The world's tiniest patients – those born prematurely before 29 weeks – face high rates of mortality and morbidity. Their size and lack of development, especially fragile, immature lungs, challenge providers, who must quickly decide which infants require non-invasive ventilation and which infants will need mechanical ventilation.
Even in the best neonatal intensive care units, infants born at 24 weeks have only a 70 percent chance of survival.
"If a premature baby requires surfactant, the sooner after birth, the better, early surfactant decreases the risk of pneumothorax and improves survival," explained Dr. Doug Blank from the Royal Women's Hospital and Monash University in Melbourne, Australia. "On the other hand, intubation is a tough event for a fragile newborn, and every breath delivered via mechanical ventilation is potentially causing damage to the lungs. If we can get by on non-invasive ventilation, like CPAP, the baby has a decreased the risk of bronchopulmonary dysplasia and death."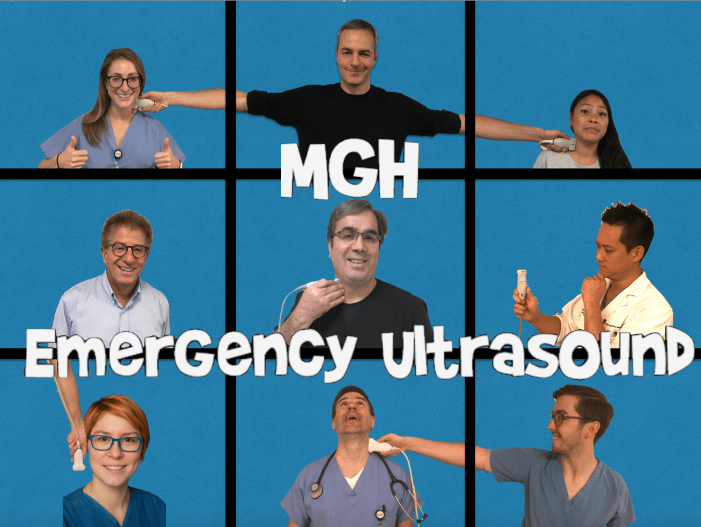 Enter ultrasound.
The team of researchers in Melbourne believe that ultrasound offers an excellent diagnostic tool in such cases, describing it as safe, simple, quick, and appropriate immediately after birth.
Another team similarly interested in respiration in hospitalized patients is from Wayne State in Detroit.
"We want to look at the impact of non-invasive ventilation in acute heart failure," said Mark Favot, M.D., assistant professor of Emergency Medicine for the Wayne State University School of Medicine. "We contend we can more effectively match ventilation therapy with patient needs if we administer and evaluate three point-of-care echocardiograms during the first 24 hours of treatment."
Dr. Favot goes on to explain that acute heart failure is a leading cause of hospitalization worldwide, yet despite a significant commitment from the research community, post-discharge outcomes have remained largely unchanged during the past 20 years. Most notably Dr. Favot adds, rates of readmission and mortality after hospitalization remain unacceptably high.
The Monash and Wayne State research teams are two of 41 from eight countries who've responded to the GE/EMF Point of Care Challenge, which has called for proposals designed to address improved care of patients suspected of or confirmed to be in medical shock and/or in need of mechanical respiratory support.
Two more teams, both concerned with medical shock, rank among four finalists, as selected by the Emergency Medical Foundation, which is the education and research arm of the American College of Emergency Physicians (ACEP).
A team from Massachusetts General Hospital hypothesizes that use of ultrasound on arteries in the neck can determine how much fluid a shock patient has in her vessels and whether additional fluid is likely to help or to harm the patient.
With support from the GE/EMF POC Challenge, a Duke University Emergency Medicine team will investigate the use of a novel 3D ultrasound system to help providers treat severely injured patients, potentially increasing the chances of survival for traumatic shock patients.
Shock, in its many forms, is a leading cause of death around the world[1], and, in the United States alone, more than a million patients develop or present with shock.
[1] Population-based study, University Hospital, Denmark