We applaud firefighters for "running in when everyone else is running out," and honor the police officer's commitment "to serve and protect." While there may not (yet) be a catchy slogan to herald the Radiation Safety Officer (RSO) that individual's role is also vitally important in protecting human welfare. Are you in the know about what it takes to become an RSO?
What is a Radiation Safety Officer?
In general terms, a safety officer assesses potentially hazardous situations, develops measures to protect people and the facility, and monitors the implementation and maintenance of those programs. A Radiation Safety Officer or RSO holds those responsibilities within a healthcare facility using ionizing radiation for medical procedures.
A medical facility is required to obtain a permit or license to perform such procedures. That authorization may come from the Nuclear Regulatory Commission (NRC) about radioactive by-product materials. Alternately, an Agreement State1 has an arrangement with the NRC whereby the state may regulate some use of radioactive materials. (Note that regulation of radiation-generating equipment falls under the jurisdiction of the Food and Drug Administration – FDA – or state agencies.)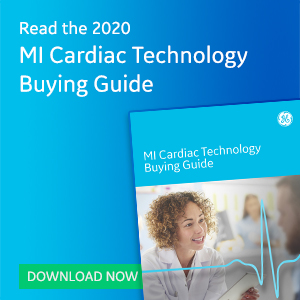 In NRC and Agreement States, medical use of radioactive byproduct material requires a Specific License of Broad Scope for medical institutions, or a Specific License of Limited Scope usually issued to private or group medical practices. Among the requirements for licensure, the licensee must have a Radiation Protection Program (RPP) in place for the protection of both patients and radiology/medical staff. The RSO directly oversees and administers the RPP, ensuring regulatory compliance.
Why consider the RSO role?
The job market for RSOs is wide open.
A 2009 review by the European Society of Radiology2 stated, "Radiology is now the key diagnostic tool for many diseases and has an important role in monitoring treatment and predicting outcome." The review goes on to describe a long list of medical uses, which have come to fruition in the decade since the article was published.
Today, many private medical practices have X-ray machines on site. Cone-beam computed tomography (CBCT) scanners are increasingly common in dental practices. Most states have cancer treatment facilities.3 Radiology departments are often the cornerstone of hospitals. Each of these examples mandates an RPP headed up by a qualified RSO.
It can be a lucrative position.
Pay range, of course, varies geographically and based on qualifications and experience of the RSO. However, Chron4 cites these academic credentials as garnering the highest average salaries for RSOs:
$134,545 – Ph.D. in Nuclear Engineering
$126,822 – Master's degree in Nuclear Engineering
$125,066 – Ph.D. in Health Physics
$124,161 – Bachelor's degree in Nuclear Engineering
Yet the job does not require those lofty degrees. PayScale5 reports an average entry-level salary of $55,982. Minimum requirements include a License of Broad Scope, requiring 40 hours of training via an on-site or online RSO course.
Large healthcare institutions generally have full-time RSO. In smaller organizations, however, the RSO may serve a dual role, and thus supplementing regular income with the RSO salary.
Perhaps the most compelling reason to become an RSO is the "feels" – job satisfaction in providing a valuable and much-needed service. While the responsibilities are significant, the RSO goes home at night knowing he or she was instrumental in minimizing radiation risk personally, and for co-workers and patients.
What are the educational requirements?
The RSO for a medical facility has a broad range of duties, which may vary considerably between organizations. In general, they include such safety aspects as:
ALARA – enforcing the "as low as reasonably achievable" doctrine.
Involvement in developing shielding protocols.
Auditing ALARA and RPP programs on a regular schedule.
Routine reporting requirements.
Reviewing occupational and patient dose parameters and establishing investigation levels.
Establishing spill response and contamination protocols.
Reporting incidents to proper authorities.
Personnel instruction on radiation safety.
Monitoring fitness and registration of instrumentation.
Posting regulatory notices, bulletins, required labeling, and emergency procedures.
Before enrolling in RSO training, it is important to check requirements for your state, in correlation with services offered at the facility where you work or the type of organization where you want to be employed.
The NRC is a good place to start. As you can see6, there are a number of alternative paths to qualify as an RSO. In addition to RSO certification, requirements can be met with professional experience and higher education, Board certification, and supervised training in specialized areas.
A bit of soul searching is also in order, so take an honest look at your own personality to determine if you will be happy as an RSO. Obviously, you have a good head for science, and you like working in a medical environment. Are you, however, comfortable delving into the potential health impacts of radiation exposure? Are you willing to shoulder responsibility for protecting people and property? Can you effectively an impartially enforce rules with co-workers? Are you prepared to stand up to scrutiny of authorities (from senior management to regulatory commissions)? Do you like detailed work which involves accurate recordkeeping? Are you willing to maintain licensing and required continuing education?
If you answered "yes" to most of these questions, and you are willing to develop the remaining areas, congratulations! You have "the right stuff" to become an RSO.
References: