How a hackathon led by community health doctors and coders transformed a center's patient data technology in just one week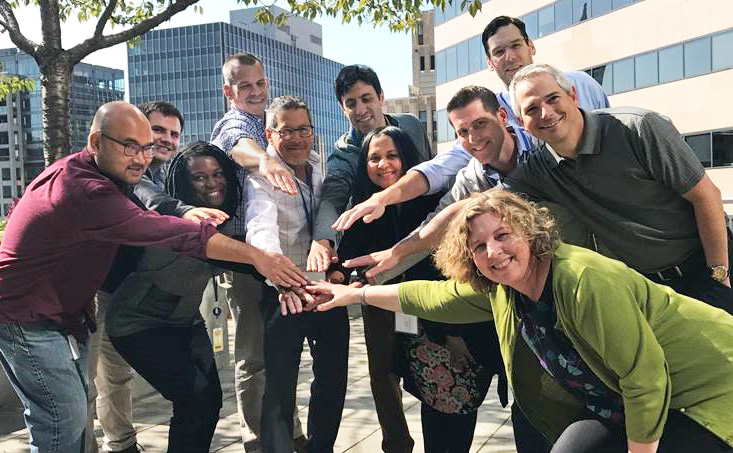 At AllianceChicago, Dr. Nivedita Mohanty serves dual roles. In addition to her leadership position as Chief Research Officer and Director of Evidence Based Practice, she also sees patients – many of whom are underserved. During those visits, Dr. Mohanty has the goal of any doctor – to treat the patient holistically and give them the best possible care.
Unfortunately, constraints in time and challenges to accessing relevant information often challenge Dr. Mohanty in achieving these goals. "A patient may come in for a certain reason but is also due for a preventative care service," Dr. Mohanty said. "If I don't have that information readily available, the patient may miss out on the chance to receive needed care in the most efficient manner."
This challenge, echoed by many practitioners, led AllianceChicago to partner with GE Healthcare for a hackathon to find innovative solutions to the data challenges.
"We're trying to figure out how to effectively assemble the multiple pieces of information currently scattered throughout the EMR – like what a patient wants out of the visit, preexisting problems, lab results, vitals, missed orders or referrals – to help providers quickly assess what's needed and determine how to use the valuable time with a patient," said Dr. Fred Rachman, Chief Executive Officer of AllianceChicago.
The week-long event brought together clinicians, software engineers, product managers and user design experts for outside-the-box thinking and rapid iteration.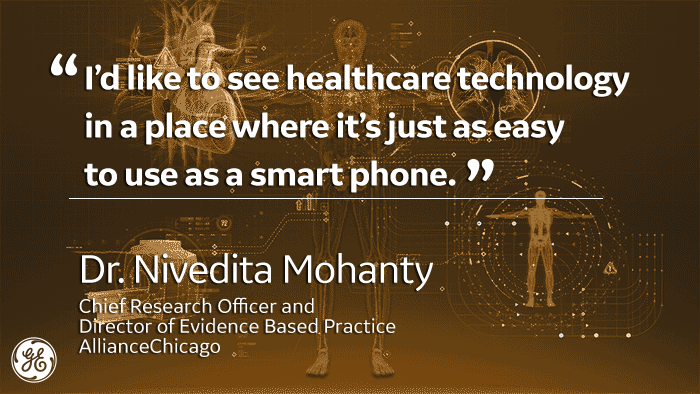 To inform the work, the AllianceChicago team collected input from users across dozens of diverse health centers across the country. Then, a journey mapping session facilitated by GE Healthcare guided the initial development, with teams working to evolve GE Healthcare's Community Health Solution (CHS) Electronic Medical Record (EMR) based on feedback on existing features.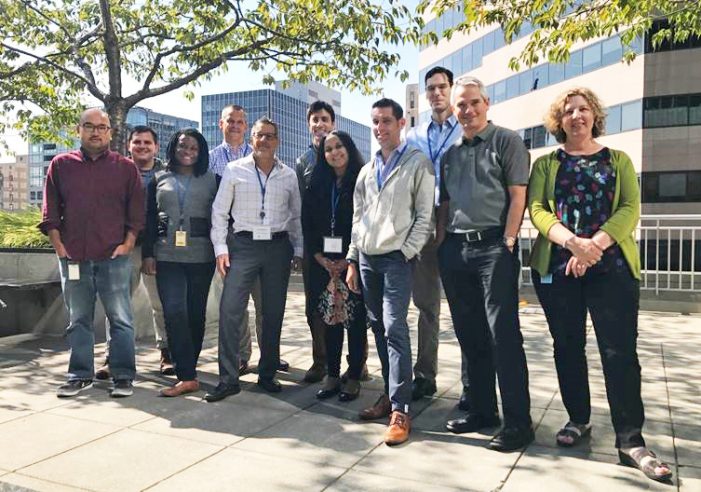 The teams also took the solution a step further, creating a new "landing page" for AllianceChicago's CHS that assembles all critical patient data available in one easy to read screen.
"It was amazing to watch how user insights and fresh ideas could be combined to create a design that we hadn't even conceived," Dr. Mohanty said.
The enhancement will liberate providers from time spent searching for information in multiple places, decrease the likelihood that significant information will be overlooked, and ultimately drive higher quality, evidence-based and patient-centric care while improving the provider experience.
"I'd like to see healthcare technology in a place where it's just as easy to use as a smart phone," Dr. Mohanty said. The hackathon brought that wish closer to reality.