It could very well be housed in The Smithsonian National Museum of American History. Instead, an early infant incubator found its way to the home of Natalie Saur, just outside Billings, Montana.
In 2014, Saur and her husband, Anthony, moved into their house, which dates back to 1910. The previous homeowners left in the shed a number of items signed into the deed: a garden cart, some gardening tools, a dining room table, and a large metal tub.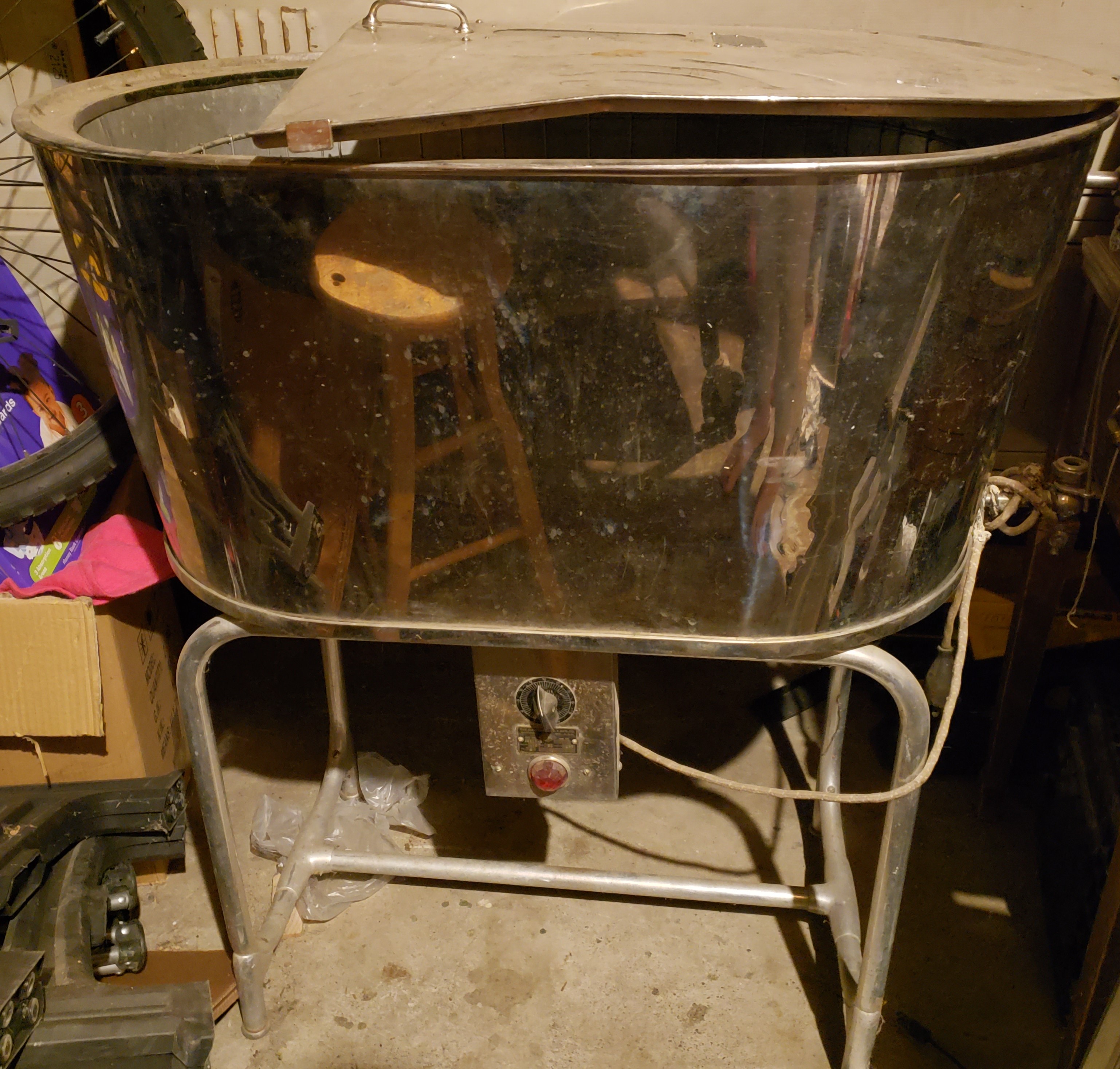 "We briefly looked at the tub and the only thing we thought it could be is a turkey roaster, for an incredibly large turkey," said Saur. "We scratched our heads for a while and then let it be."
Several years later, while helping to clean out the Saur's shed, a family member spotted a lid to the large metal tub with an inscription: "Hess Infant Incubator and Bed."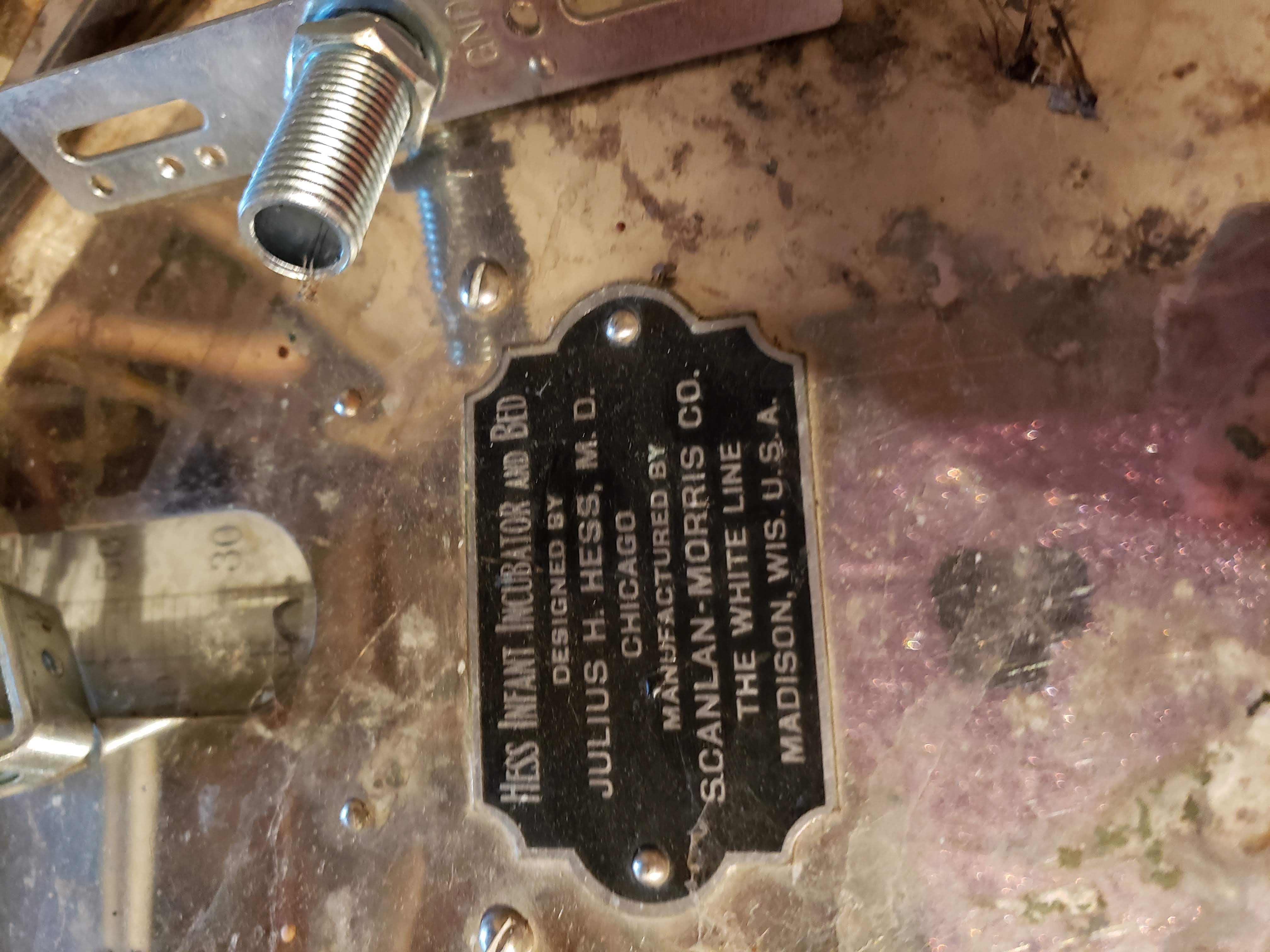 What was nearly rubbish is now a relic recognized by a community hospital that provides its most precious patients with advanced technology to help infants survive and thrive.
"It's shocking to see how far we've come," said Leslie Ruybal, M.D., a neonatologist with St. Vincent Healthcare in Billings, about the technology developed by Julius H. Hess, M.D., FAAP, in the 1920s.
According to The American Academy of Pediatrics, Hess designed his incubator as an electrically heated, water-jacketed bed to provide temperature and humidity control for premature infants.
But the invention was criticized because nurses and doctors couldn't see the baby through the tub's metal walls, and they had to bend over to tend to the infant.
Today, all the NICU incubators within St. Vincent are the GE Healthcare Giraffe OmniBed, which creates a controlled, protected microenvironment for fast healing.
The Giraffe OmniBed features several functions that are critical to infant survival, including temperature monitors for the skin; humidity controls to prevent fluid loss through the infant's skin; scales to weigh the baby and measure her growth without moving her; phototherapy lights to treat jaundice; and even noise and light reduction to replicate the conditions of a mother's womb.
"Having incubators in our field represents the first and foremost advancement in keeping pre-term babies alive," said Dr. Ruybal.
Dr. Ruybal cares for pre-term babies as young as 23- to 24-weeks-old with a variety of medical issues, ranging from respiratory distress to surgical needs.
She echoes so many clinicians as well as medical research when she stresses the importance of family support. She says families are critical to neonates, and that at St. Vincent, clinicians get parents involved immediately in the care of their infants.
Often, she says, parents of premature babies are intimidated by the tools and technology–cords, wires, IVs and tubes–that are necessary for keeping these tiny babies alive, but she and her colleagues cultivate in the parents the skills they'll need to care for their babies independently.
Even so, Dr. Ruybal says some babies stay in the NICU for several months.
"The medical field evolves literally every day," said Dr. Ruybal. "The babies who likely would not have survived even 50 years ago are now thriving, thanks to our families involved in care, our NICU clinicians, and the technology that supports our work."
Editor's Note:
The antique incubator in the Saurs' possession was manufactured by a company called Scanlan-Morris Medical Products, which was located in Madison, Wisconsin. In 1944, the Ohio Chemical and Manufacturing Company of Cleveland, Ohio acquired Scanlan-Morris. In 1946, Ohio Chemical moved its headquarters to Madison and became Ohio Medical or Ohmeda, which eventually became part of GE Healthcare. The GE Healthcare manufacturing site for incubators remains in Madison today.