A mammogram caught her breast cancer and her doctors were able to treat it. Every year, she goes in for a mammogram to see if it's come back. Now, she's alive to help her daughter through her own battle with breast cancer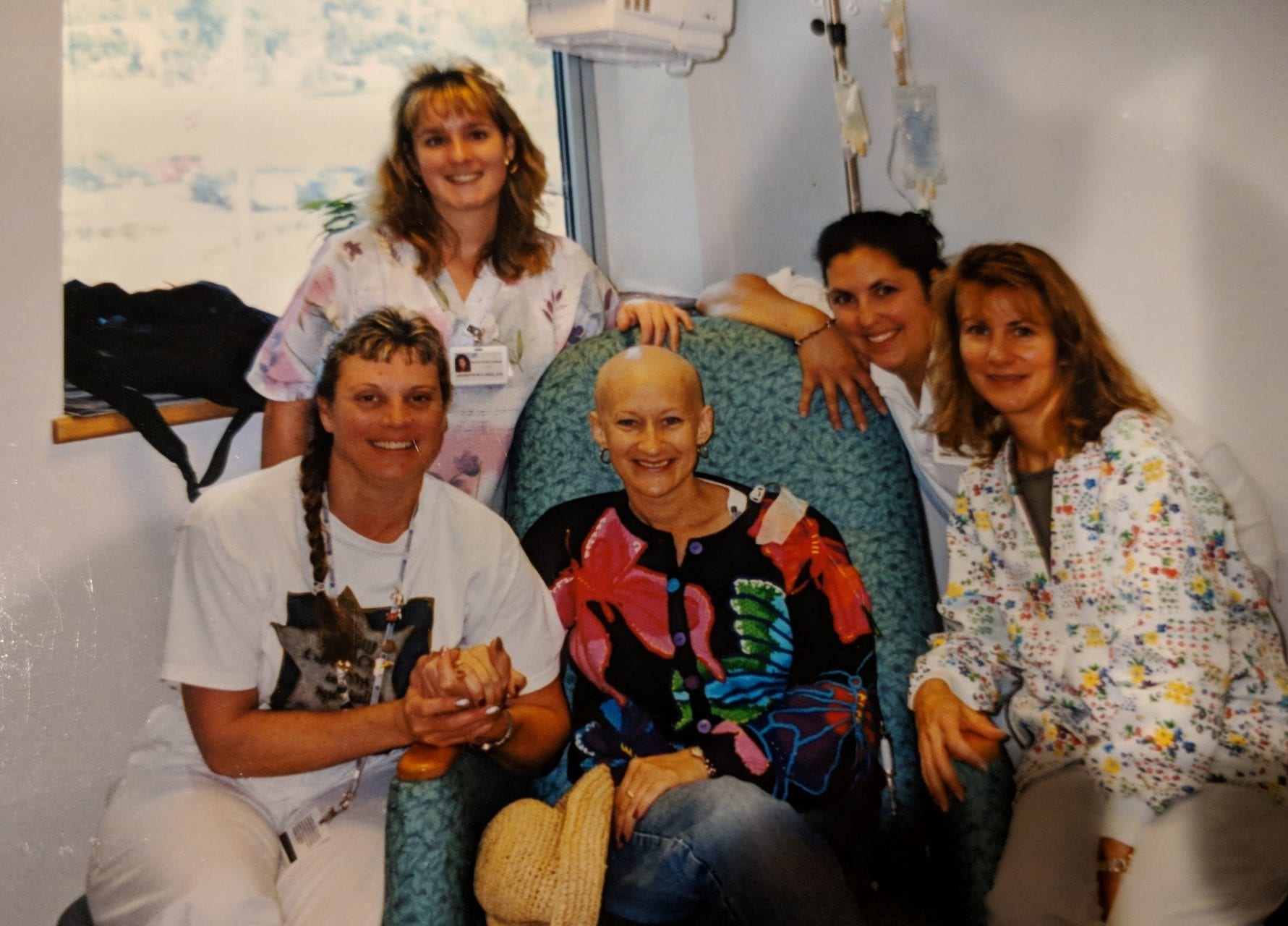 Christine pictured with her oncology nurse care team.
Christine Marshall has been a breast cancer survivor for 18 years. It's a title she bears proudly. Her personal journey prepared her for yet another challenge: being a mom to a young woman who had to battle her own breast cancer.
Many medical association guidelines, such as the American College of Radiology, recommend that women between 40 and 50 years of age with average risk start receiving breast cancer screenings on an annual basis.
But for women with a genetically-based increased risk, such as testing positive for the BRCA-1 gene, the ACR recommends they start getting an annual mammogram at age 30[1]. Dr. Aanshu Shah, Director of Women's Imaging at Steinberg Diagnostic Medical Imaging in Las Vegas, NV, recommends every woman have an annual screening mammogram at age 40 – but there are special circumstances where the recommendation could change based on the patient's risk factors or clinical history, such as testing positive for the BRCA gene.
Christine believes women should be able to start getting mammograms much younger than 40-years-old. Her daughter, Lauren, was diagnosed with breast cancer more than a year ago at age 25 – stage two, grade three. "My daughter called me one morning bawling," Christine said. "She had found her lump in the shower. It was bigger than a golf ball."
Today, Lauren is doing well. After being diagnosed with breast cancer in May 2016, she tested positive for the BRCA-1 gene, which is one of the best-known genes linked to breast cancer risk. Some people can inherit the mutation, and it can increase their risk of breast cancer. Lauren had a double radical mastectomy, is taking tamoxifen, a drug used to treat breast cancer, and just finished her breast reconstruction surgery.
Christine's story also illustrates how unique and personalized a woman's individual breast cancer experience can be.
Christine was diagnosed with breast cancer in March of 2000. She was a 41-year-old mother of three and going through a divorce, leaving little time for her personal health. But when she went in for her annual mammogram, everything changed.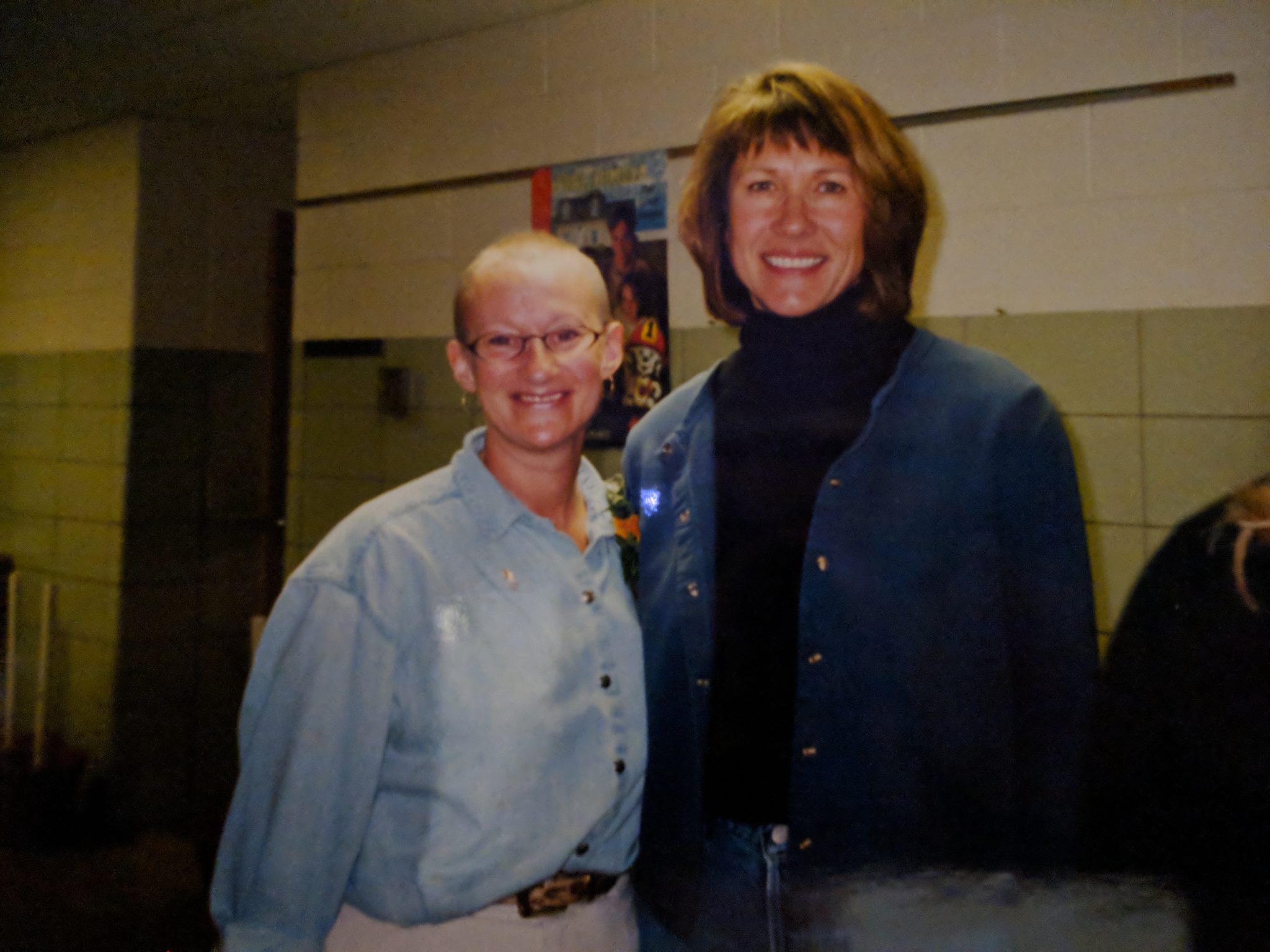 Christine, left, and her mammographer, Kim, from her OBGYN office in St. Joseph, MI.
"I remember my mammographer, Kim, at my doctor's office in St. Joseph, MI, came out and she had tears in her eyes," she said. "When I saw her, I knew something was wrong."
Christine did not have a family history of breast cancer. "Eighty percent of breast cancer happens in women with no known risk factors, so mammography may be the only way we are ever going to find it," Dr. Shah said.
Every day after Christine's initial mammogram was a new test – blood work, ultrasounds and finally, a core biopsy. Her doctor called eight days later – she had breast cancer stage one, grade three.
She kept busy with more tests, meetings about treatment plans and needle aspirations until her lumpectomy, which was scheduled just 11 days after her diagnosis. "I remember telling my doctor that if he got in there, and he wanted to take my whole right breast for my health, he was to take it," she said. "If he saw anything else in the left breast or the chest wall, he was to take the left one, too. Whatever it took to survive." The surgery was successful – her doctor removed 16 lymph nodes from her right underarm, and Christine was able to keep both breasts.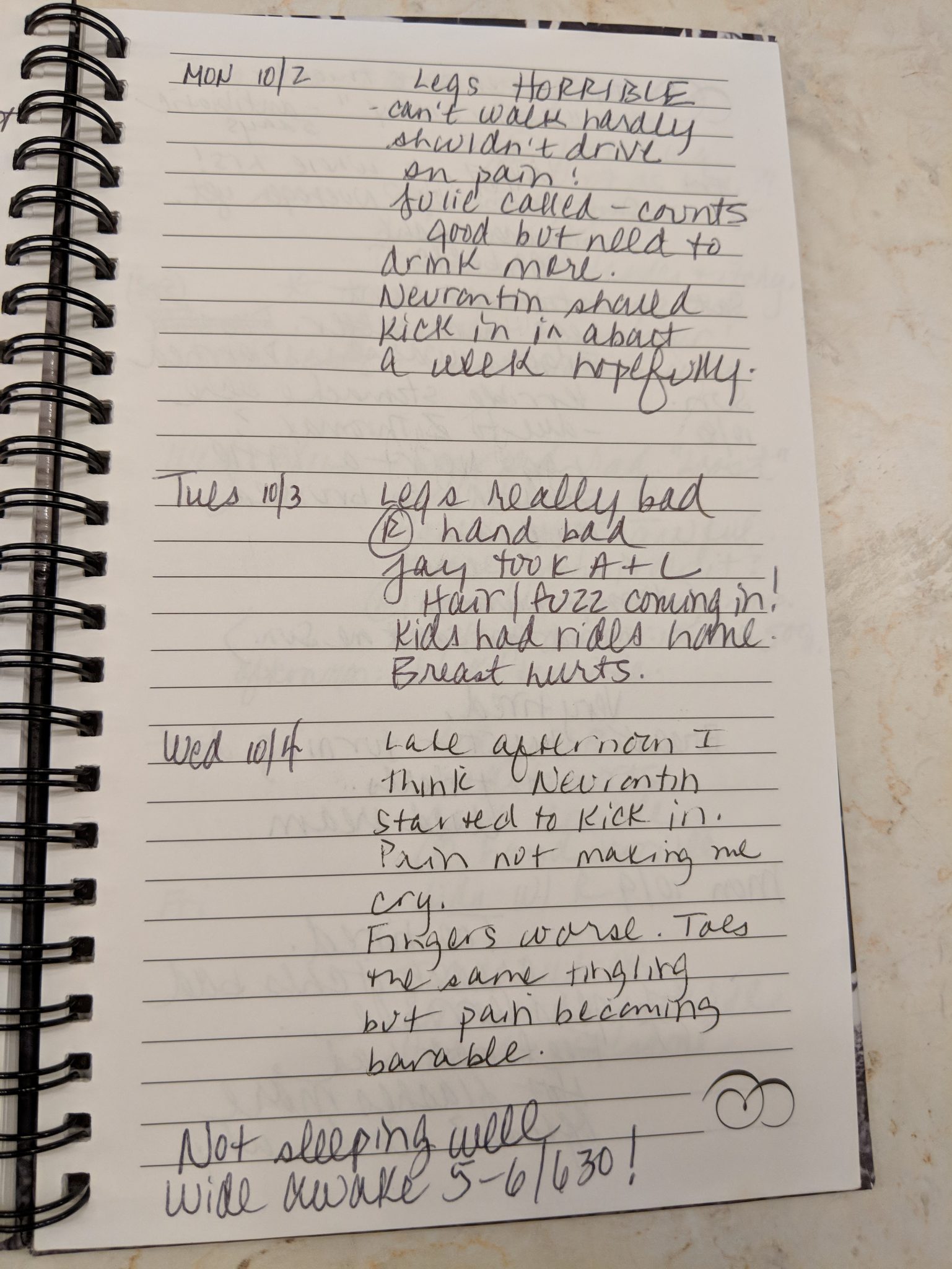 A page out of Christine's cancer journal from October 2000.
From May through October 2000, Christine had four rounds of Adriamycin Cytoxan (a common chemotherapy regimen), four rounds of Taxol (an anti-cancer chemotherapy drug) and six rounds of radiation followed by ten radiation boosts. "The radiation kicked my butt," Christine said. "It made me so tired. And it was like a sunburn to the breast. The after effects were horrendous. Nothing could touch my skin – it was extremely painful."
She leaned on her family, friends and her support group, the Chemosabies, to help her through her diagnosis and treatment. "I never felt sorry for myself," she said. "I had such wonderful support and I had to be strong for my three kids, who were amazing."
About a year after being diagnosed with breast cancer, Christine's life started to return to normal. Her chemotherapy port was removed. Her hair started growing back. She finalized her divorce. She returned to work. "But the big 'C word' is always part of your life," she said.
The first year after treatment, Christine had a mammogram every three months. The next year, it was every six months. And then she was going for her regular mammogram once a year. "I remember saying when I was going through chemo that I wasn't going to be relieved when I passed that five-year mark. But when you do, and you have a mammogram and bloodwork and everything is still good, wow. Five years is a milestone."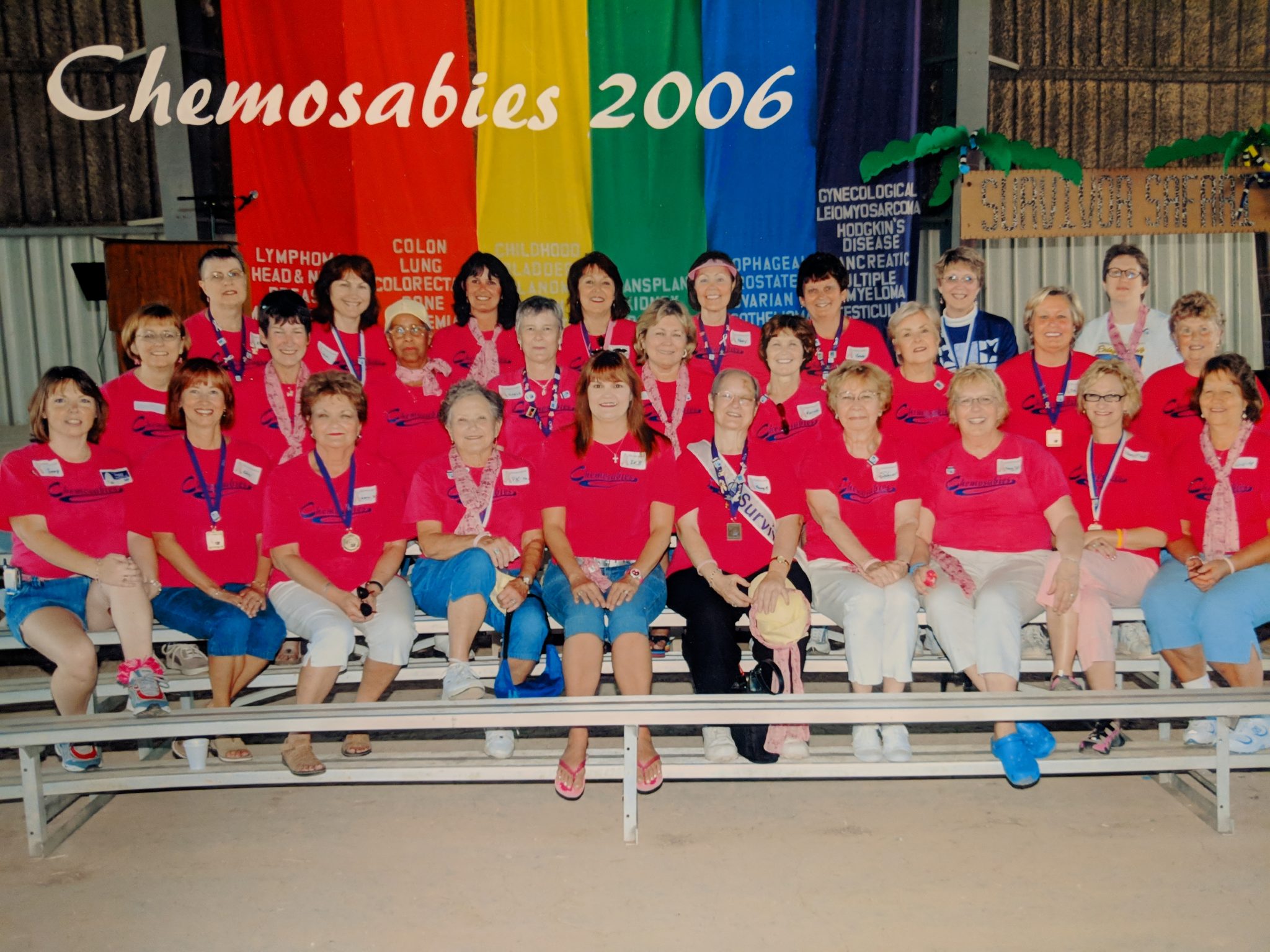 She always dreaded these mammograms. But every routine mammogram Christine had following her diagnosis had been clear until recently, when she thought she had breast cancer again – this time in her left breast.
She went for her annual mammogram at Steinberg Diagnostic on a Senographe Pristina*, which showed a suspect finding behind her left nipple. "I was on pins and needles wondering if it came back,'' she said.
According to Dr. Shah, they were able to use Pristina 3D mammography and ultrasound to see that Christine had a benign indeterminate asymmetry in her left breast. "Maybe a different machine wouldn't have found those little guys behind the left nipple. But the Pristina did, and I am so grateful," Christine said.
The Senographe Pristina mammography system was designed by a team of women to provide a more comfortable experience for the patient.
"Unfortunately, there are so many misconceptions about getting a mammogram," said Dr. Shah. "But technology has advanced so much in the past few years. The Pristina was designed to make the experience as comfortable for the patient as possible. If the patient has a more positive experience, they are going to be more likely to come back and have their annual mammogram. And if they come back every year, the more likely it is I will be able to find their breast cancer early when it's the most treatable and curable."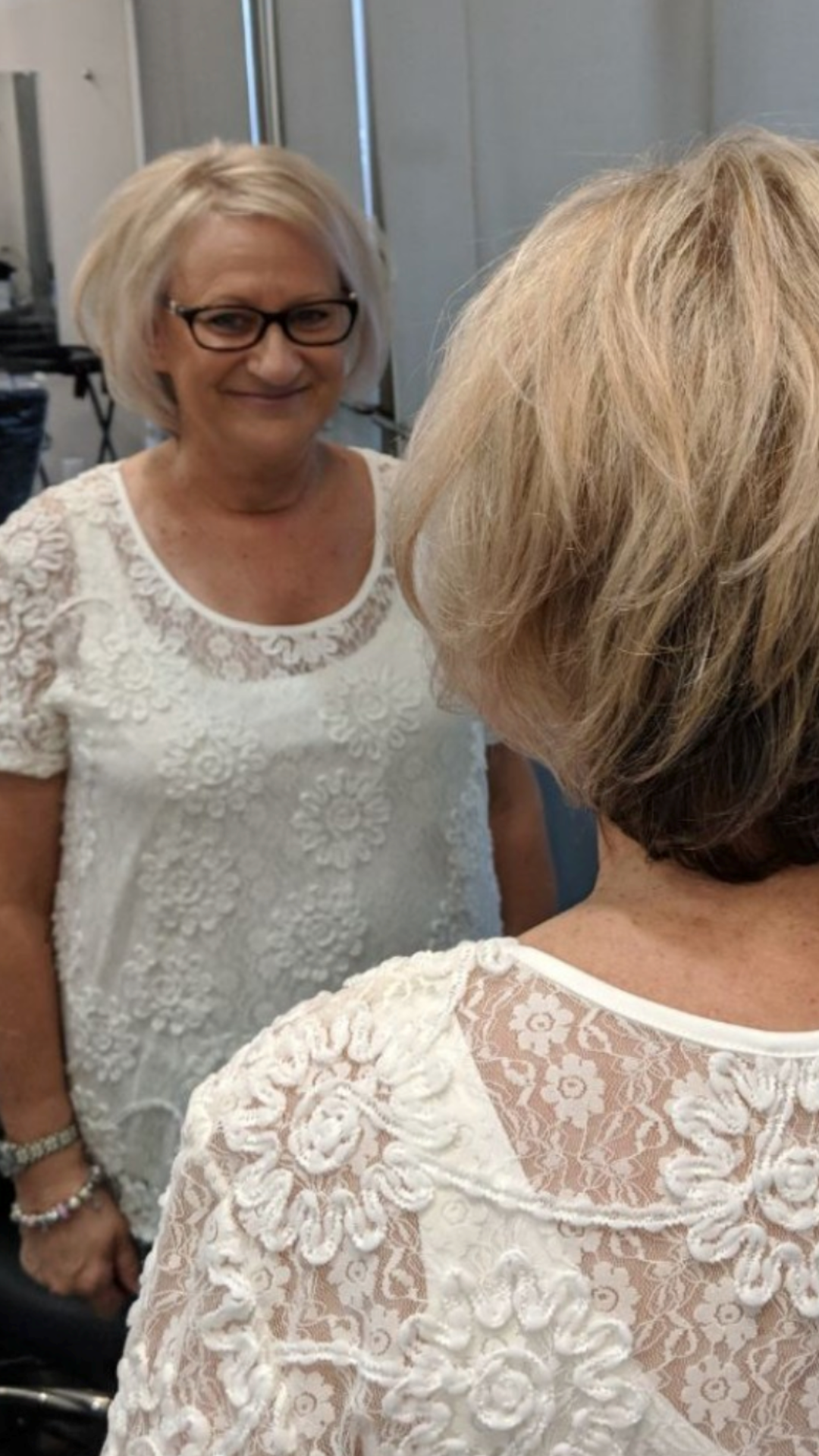 Christine has been cancer-free for 17 years.
Indeed, Christine is always nervous for her mammogram because she can't help but wonder what if? "I walked into the room and the lighting and machine was softer – everything was calming," she said. "My hands weren't sweating, and usually they sweat through the whole thing. It was just a serene and remarkable, comfortable experience."
Providing a more comfortable experience is important to Christine, as she believes regular mammograms are crucial to survival. "I will be 60-years-old in January," she said. "And I will be an 18 plus year survivor because of a mammogram. I wouldn't have found it. I was going through a divorce. I was not doing my self-exams because I had three kids that I was focusing on as a single mom. I let that slip. A mammogram saved my life."
For Christine, every day is truly a gift. "I survived breast cancer because of a mammogram. And I lived to help my daughter through it."
*Senographe Pristina is a trademark of General Electric Company.
[1] https://www.jacr.org/article/S1546-1440(17)31524-7/pdf