A new additive manufacturing center is already showing progress in bringing technology to more parts of healthcare, faster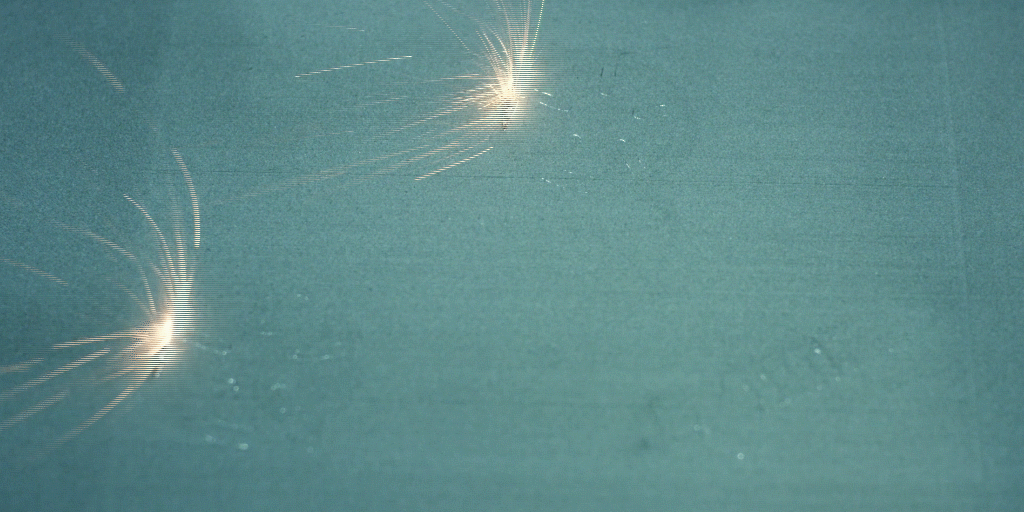 It all started when two engineers had an idea.
In June 2016, Andreas Marcstrom and Klas Marteleur were working as part of GE Healthcare Life Sciences' Research and Development team in Uppsala, Sweden, when they began to envision a new way to approach 3D printing in the healthcare industry. Some researchers and physicians were already using 3D technologies to help plan surgeries and even replace body parts with 3D printed components, but Marcstrom and Marteleur saw an opportunity to bring these concepts to every facet of healthcare, even earlier in the process, before they reached the patient.
Inspired by the idea of Additive Manufacturing, also known as industrial 3D printing, and how it can improve the supply chain and product design in healthcare, they envisioned a space where engineers and manufacturers could collaborate under the same roof to develop and produce parts for healthcare equipment, especially for the booming biopharma industry. These parts, as a result of how they were produced, would get to the researchers, biopharmaceutical makers, labs and hospitals faster and last longer.
3D printing is a multi-step process. Shown: The steps when using an M2 metal printer.
In May 2017, Marcstrom and Marteleur ordered their first 3D printer to their GE Healthcare lab in Uppsala Sweden. Only a year and half later, after they initially imagined a space to test 3D printing for the Biopharma industry, on October 3, GE Healthcare's first Innovative Design and Advanced Manufacturing Technology Center in Europe officially opened in the same spot where this printer first arrived.
The new center brings together two traditionally separated groups: the research and development teams behind industry-leading new ideas and the manufacturing teams responsible for realizing those innovations. Marcstrom and Marteleur say this unique partnership gives them an exceptional opportunity to create a new way of approaching 3D printing.
"We are exploring opportunities where additive manufacturing can bring cost savings and technical improvements to our supply chain and products," explains Marcstrom, Manager of Additive Engineering at GE Healthcare's Uppsala site. "We believe having design and advanced manufacturing expertise together with a range of equipment 'under one roof' will make a difference in how quickly we can bring new products to market in the future."
The new center uses the latest technologies, including 3D printing and robotics, to simplify production processes for GE Healthcare and its customers, helping them accelerate the launch of innovative products for the healthcare industry.
For example, the team is working with the biotechnology company Amgen to test the performance of a chromatography column, used in the complex process to develop biopharmaceuticals, a range of drugs used to treat diseases including cancer and immune diseases. Biopharmaceuticals are the world's fastest-growing class of medicines -of the top ten therapeutics on the market today by revenue, seven are biopharmaceuticals – but the development and manufacturing processes for these therapies are demanding and complicated.
3D printing may be one piece of solving this challenge -- the 3D printed column has been custom-designed and is now being tested to see if it can be used in Amgen's research to help develop improved processes for the purification stage of biopharmaceutical production.
Doing so might mean drugs that are used against some of the deadliest diseases, in turn, reach the market and patients faster.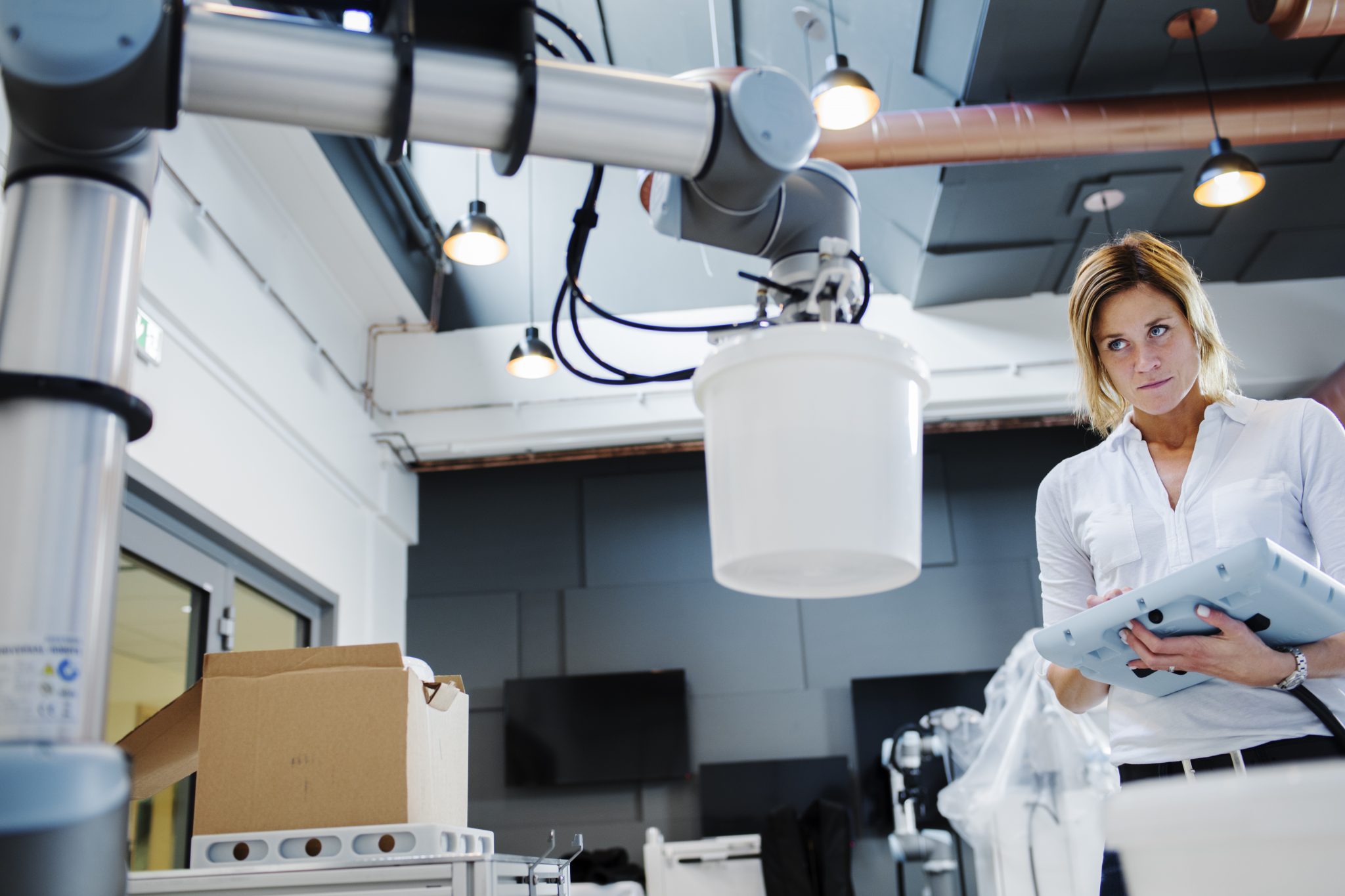 Ljung operating a collaborative robot, or "cobot", that can increase line efficiency in a factory.
True to the engineers' original vision, the center also combines advanced manufacturing technology such as metal and polymer printers and collaborative robots, or "cobots", with traditional machining equipment. Advanced manufacturing engineers work with Research and Development (R&D) teams in Uppsala to ensure additive expertise is available from the start of product design. Teams then design, test and install 3D-printed parts for GE Healthcare products and in collaboration with customers.
"We're making the impossible, possible," says Klas Marteleur, Principle Engineer on the Additive team. "We're doing it faster, with less materials so it's environmentally friendly, and with a lower cost."
Additive Manufacturing has been hailed the "fourth industrial revolution" because of its potential to improve overall product design, cost and manufacturing[1]. Now, the Additive Manufacturing industry is predicted to reach more than $10 billion by 2021.
The process starts by sending a computer-aided design (CAD) model to a 3D printer, which prints layer upon layer of material to create everything from machine components to human anatomy. Once a part is printed, it goes through post-processing to be cleaned and polished. Finally, engineers test its strength and functionality through quality control.
Additive manufacturing is more flexible than traditional manufacturing, allowing for product designs that could not be achieved before. Here a 3D-printed gas manifold for a bioprocessing technology.
This process is less wasteful than traditional manufacturing, where material is machined off from a material blank to make the final product. It's also much more flexible than traditional manufacturing, allowing for product designs that could not be achieved before. And it's already improving manufacturing efficiency in the healthcare industry: Across supply chains, single 3D printed parts are replacing multiple, complex, expensive parts, with a host of technical improvements, waste reduction and cost savings.
For example, a 3D printed part can combine many parts into one and a cobot deployed in a factory can increase line efficiency. Benefits such as this are needed for example in the biopharmaceutical industry where manufacturing equipment can be complex and made up of hundreds different parts.
The GE Healthcare Advanced Manufacturing team has also developed and programmed multiple cobots, which are now installed across GE Healthcare factories across Europe and are improving efficiency in production lines. They're also tapping into expertise establishing collaborations throughout GE businesses – including GE Aviation, GE Healthcare and GE Additive – to bring Additive Manufacturing to as many people as possible.
Even as they see the center that had once only existed in their imagination come to life, Macstrom and Marteleur say that what inspires them the most is what's happening outside the center, where their work is having an impact on the future of the healthcare industry and helping partners like Amgen.
"I'm proud of our collaboration," says Marcstrom. "We have everything all in one center, with the latest equipment, bringing new technology to life."
[1] Maynard, Andrew D. "Navigating the fourth industrial revolution." Nature nanotechnology 10.12 (2015): 1005.