The value of utilizing optimal digital platforms in healthcare today is underscored not only by the sheer amount of data generated in the healthcare industry, but also by the current explosion in technological advances. Across healthcare, both artificial intelligence (AI) and machine-learning have enabled new technologies to transform healthcare operations and care delivery. The global landscape of how care is delivered continues to shift and illustrates the power of technology. Some recent trends that have emerged and continue to grow include harnessing data in new ways, enabling healthcare access for patients in remote areas, as well as enable clinicians to work remotely, in order to treat patients in a more flexible manner. Another area of continued focus remains on finding solutions for the healthcare industry's long-standing challenges with efficiency.
Improving efficiencies in healthcare
Identified as a priority by healthcare administrators,[1] improving efficiencies is key to creating a sustainable healthcare future. In order to achieve efficient outcomes in a sustainable manner, finding a solution that remains resilient in the current and shifting market dynamic as well as being able to easily implement it into the healthcare system's daily operations is key. Across a healthcare system's network, a digital solution to improve such efficiencies must be scalable to connect devices, aggregate data, and empower people.
Industry leaders continue to innovate digital solutions that increase a health system's ability to effectively accomplish these tasks, with uncompromising speed and effectiveness. As leader in the industry, GE Healthcare is working with Amazon Web Services (AWS) to offer AI and cloud-based imaging solutions to health systems and healthcare providers, making our Edison™ Digital Health Platform, Edison™ True PACS and enterprise imaging solutions available on AWS. The partnership supports the healthcare industry's transition to a virtualized and distributed care model.
"We look to companies like GE Healthcare," explained Jared Saul, MD, Global Head, Healthcare and Life Sciences at Amazon Web Services, "that has more than 100 years of clinical and industry expertise, and we add the technological expertise. Together we can drive solutions that help providers provide better care." 
Enhancing clinical outcomes by activating data insights
Hospitals today perform 3.6 billion imaging procedures annually, generating fifty petabytes of data each year.[2] This mass of data consists of items such as clinical notes, lab tests, medical images, sensor readings, genomics, and operational data. Most of the data, 97 percent, goes unused. As digital platforms evolve to support healthcare systems, at the scale necessary to aggregate data and activate data insights, the potential to transform the quality of medical care is increasing.[3]
Working together, GE Healthcare and AWS are providing an AI-enabled, diagnostic imaging cloud solution for healthcare facilities to deliver clinical insights and improve care. Data can be aggregated across patient populations from a diverse and global set of connected medical devices such as imaging devices. With data at their fingertips, clinicians have the ability to access critical information quickly and collaborate to improve the care and outcomes of their patients.
"Utilizing data science techniques and AI," explained Amit Phadnis, Chief Digital Officer, GE Healthcare, "we can enable clinicians to mine the vast data repositories of patient information and drive better outcomes, while easing the total data overload that clinicians are facing today."
The attributes of a cloud-based healthcare digital platform also need to be scalable, from the large enterprise health system to smaller sites, ensuring all patients have access to the same quality of care. The digital platform adds a layer of connectivity to a system's medical devices and should integrate seamlessly into clinicians' existing workflows without adding any administrative burden to clinicians.
Digital platform solutions for radiology
Digital solutions can allow radiology departments to operate with increased efficiency, and to respond and adapt quickly with the information needed to provide the best possible patient care in every environment. Radiology administrators need resilient, and easy to manage virtual infrastructures outside the walls of the traditional radiology department. With an intelligently efficient, cloud-based digital platform, radiology can dramatically transform reading and reporting workflows with a more efficient use of IT resources and accelerated adoption of important software to support clinical workflow and daily operations.
Utilizing the cloud without impacting performance is also crucial for radiologists, who need to access and review large data files of patient images as well as prior scans.
"Our partnership with AWS really helps us to accelerate the ability for radiologists to access that data," explained Girish Muralidharan, Senior Vice President and General Manager for Enterprise Imaging and Advanced Visualization at GE Healthcare. "Secondly, their ability to view and manipulate those images is key, which is where network latency is crucial. We have spent a lot of time in this area engineering solutions that improve efficiencies."
Additional enterprise imaging solutions and data analysis tools can be used to reduce scheduling inefficiencies, optimize resource utilization, measure and monitor performance to streamline operations, while supporting better, more efficient patient care.
Reducing staff burden by empowering healthcare providers with data insights
For clinicians, the digital platform enables intelligent efficiencies—a convergence of human intelligence and artificial intelligence. A clinician can focus on their patient, to improve outcomes and not spend the majority of their time aggregating patient data and doing administrative tasks. Without a sustainable solution, radiologists and radiology staff will face growing staff shortages, increased levels of turnover and high reported amounts of work-related stress.
Workflow and operational challenges, such as increasing demands for imaging services, new safety protocols for patients and staff as well as complex acquisition protocols can also contribute to low workforce optimization and inefficient patient flow. The applications enabled by digital health platforms can empower radiology administrators to optimize patient flow with smart scheduling tools. Data analysis tools can also help to optimize asset utilization with operational insights and identify training needs, such as gaps in efficient workflows. Any inconsistencies or variabilities in image acquisitions or non-standardized imaging protocols can also be flagged.
AI tools and machine learning applications such as GE Healthcare's Critical Care Suite, embedded on X-ray systems, is one example of how these tools can be used successfully to prioritize urgent cases and help clinicians improve care delivery.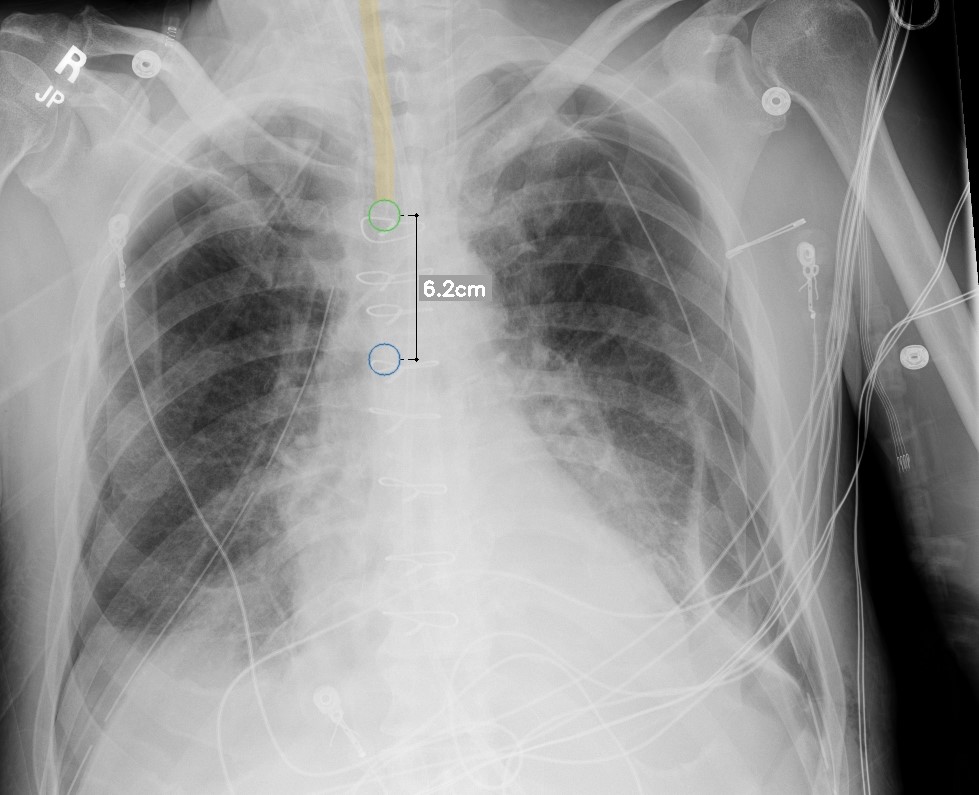 Today's digital healthcare solutions are helping to provide many benefits directly to patients as well as healthcare facilities. For example, some provide patients a better understanding of their health status, enable self-care, and help them with better management of healthcare activities and potentially improving the patient experience.[4]
Creating a sustainable healthcare future with intelligently efficient digital platforming
Health systems are looking for ways to improve efficiencies across their operations. Digital platforms provide this solution, by bringing visibility and transparency to their operations and tools to find opportunities to connect data, medical devices and clinicians to potentially improve operational efficiencies as well as clinical outcomes.  
Partnering with customers is the key to helping them solve these challenges, and GE Healthcare continues to work closely with clinicians to understand their needs across the imaging workflow from scheduling to diagnosis along with scaling the platform to fit their health system model. New software solutions continue to bring advanced technology to radiology and implementing a healthcare digital platform can ensure availability to the entire health system.  This can lead to better, more efficient patient care at scale while potentially helping to increase staff wellness and a positive patient experience.

RELATED CONTENT
Hear more from the GE Innovation Theater 
Learn more about GE Healthcare's Enterprise imaging solutions, here.
Learn more about the GE Healthcare Imaging Digital solutions, here.
Learn more about the GE Healthcare IT offerings, here.  
Read more: 'Glimpse of the future: COVID sped of the telehealth's revolution. GE, with AWS' support, seeks to add momentum.'
DISCLAIMERS
Not all products or features are available in all geographies. Please check with your local GE Healthcare representative for availability in your country or region.
*Cloud-based approach for enterprise imaging will be available in USA only.
REFERENCES
[1] The IMV 2019 Global Imaging Market Outlook Report
[2] https://www.wipo.int/edocs/pubdocs/en/wipo_pub_gii_2019-chapter8.pdf
[3] https://www.weforum.org/agenda/2019/12/four-ways-data-is-improving-healthcare
[4] Alharbi F. The Use of Digital Healthcare Platforms During the COVID-19 Pandemic: the Consumer Perspective. Acta Inform Med. 2021;29(1):51-58. doi:10.5455/aim.2021.29.51-58