Vscan
---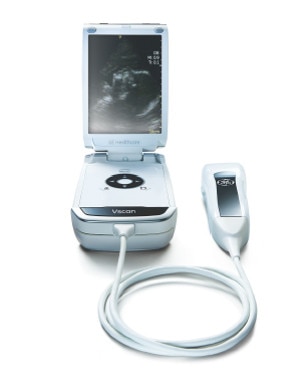 Let's take a look
Vscan™ is a handheld, pocket-sized ultrasound tool that provides real-time black-and-white anatomic and color-coded blood flow images at the touch of a button.
Vscan enables a quick look inside your patients - immediately and non-invasively. With Vscan you can visually confirm what you hear and feel to help:
Enhance the physical exam and strengthen your clinical confidence
Visualize organ function and make diagnoses quickly and confidently
Connect more deeply with your patients for excellent care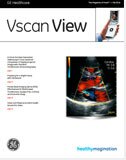 Download Vscan View Magazine to view highlights from experienced users of Vscan.
Benefits
Small and lightweight
Vscan can travel with you-from patient to patient-within your primary, critical, or specialty care clinical environment.
Easy to use
Just flip the top and it starts up. With its one-hand user interface and presets for common applications, Vscan imaging slips easily into your patient care routine.
Reliable
Count on Vscan throughout your busy day-a single charge provides up to 90 minutes of continuous scanning. Easy-to-swap batteries can extend operation all day long.
Trusted
Vscan adds clinical value and can help support excellent patient care.
Visit our library of case studies and see the benefits that Vscan users have experienced:
Evidence
The picture is clear. Pocket-sized ultrasound devices offer clinical and economic value.
Vscan is making an impact and is a tool that supports clinical decision making. Many Vscan users have shared their experiences in using Vscan.
Read what Vscan users have to say about their experiences from both a clinical and economic perspective:
Clinical Applications
Vscan is used by healthcare professionals including cardiologists, general practitioners, OB/GYN, primary care emergency physicians and intensivists. Vscan is used in a wide variety of settings from hospitals in large cities to clinics in rural areas or for use as an education tool at medical schools.
It offers high-quality imaging that is indicated for abdominal, urological, cardiac, obstetric and pediatric scanning – helping you provide efficient patient care with fewer referrals.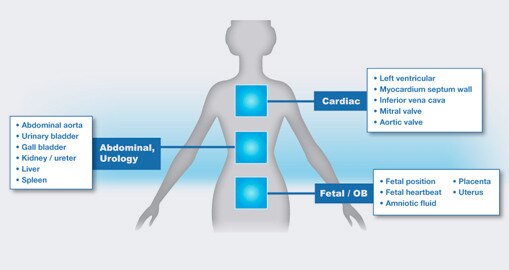 Activation

Product activation for Vscan owners

Before you begin the process of activating a Vscan device or gateway software, please locate the "Vscan Getting Started" guide. This double-sided quick reference guide can be found in a white envelope in the box that contained your Vscan product.

After locating the "Vscan Getting Started" guide, please follow the initial steps for activation.

Download the Product Activation Instructions