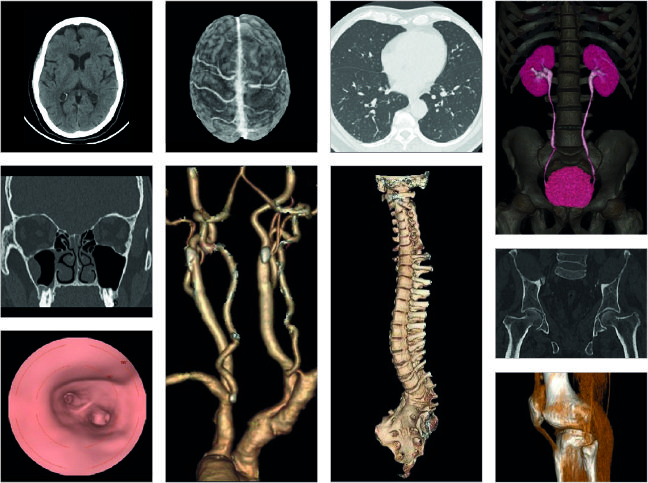 This week, the world's leading minds in radiology are meeting in Vienna for the European Congress of Radiology (ECR), which highlights the trends, challenges and opportunities shaping the future of European healthcare. On the radar this year: big data, patient experience, reducing radiation dose and streamlining workflows to improve healthcare outcomes. This is one in a series of stories that looks at GE Healthcare innovations being highlighted at ECR.
Although the global economy has gradually recovered from the Great Recession of 2008, one troubling trend hasn't slowed down: aging diagnostic imaging scanners aren't being replaced with new technology in many European countries.
The 2016 Medical Imaging Equipment Age Profile and Density Report from the European Coordination Committee of the Radiological Electromedical and Healthcare IT industry (COCIR) shows that the installed base of medical imaging equipment is now older than ever before, and that the overall equipment density in Western Europe is declining.
The report lists four key findings:
One quarter of the CT installed base falls below accepted safety standards for radiation dose optimization.
There has been a decline in equipment density in Western Europe.
The installed base age profile in Eastern Europe has improved vs. 2013 data.
Despite improvements in density, Eastern Europe continues to lag far behind Western Europe.
The report suggests that although some data points are improving, it's not enough to keep European countries moving in the right direction. "In some countries, the installed base age profile trend is improving," the report states. "However, this is more than offset by the fact that a quarter of the European Computed Tomography (CT) installed base is unsuitable for 'radiation dose saving software upgrades'. This renders around 3000 units technologically obsolescent and immediate targets for replacement."
Economic austerity measures across Europe drove down investment in healthcare technology, especially imaging systems, and clinics are now facing a steep uphill climb to update these imaging systems.
Concerns for efficiency and safety
In a number of cases, COCIR is concerned that the imaging equipment is in danger of becoming technically obsolete, which could lead to hospital inefficiencies and additional costs, impacting clinical effectiveness and patient safety. "The installed base of medical imaging equipment in Europe is older than ever before. The continued use of this equipment is exposing patients to unnecessary risk."
Aging CT systems are especially problematic. They don't have the technological engineering advances processing that delivers low-dose CT, which can unnecessarily expose patients to high doses of radiation.
A European Directive from 2013 details specific measures regarding the use of radiation, including optimization of dose, that need to be in place by February 2018, making this a race against the clock for many European facilities.
The report also says that facilities need financial flexibility to fund the necessary upgrades to this equipment. "Hospitals and healthcare providers need access to new business models that allow the financial flexibility to secure long-term access to these innovative technologies."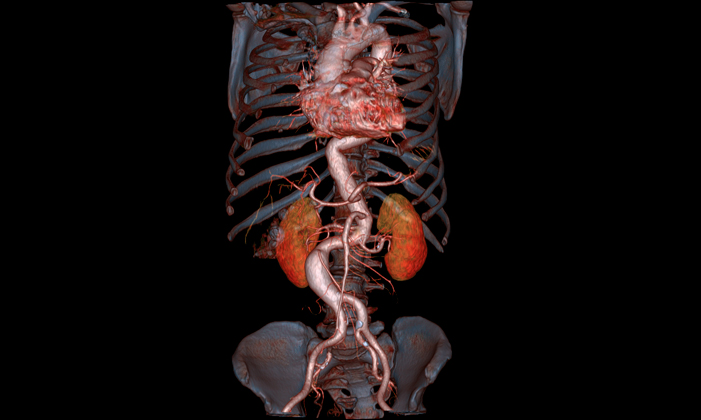 A critical upgrade
GE Healthcare has developed Revolution™ ACT, a CT system that ensures clinical excellence and better patient care while helping hospitals manage financial performance. The system has a smaller footprint, is 51% lighter than previous generations, and needs less power to run properly, making it easier to site and install in any hospital or clinic. It is designed from the "ground up" for European clinics and hospitals that want the latest technology – like the new Clarity detector panel – in a cost-effective system.
When the Basile Diagnostic Center in the Vomero district of Naples, Italy, opened a satellite radiology center in Soccavo, they recognized the need for updated diagnostic imaging. They installed a Revolution ACT scanner in January 2017.
We've used Revolution ACT in all exams, such as neurology, vascular and total body examinations, to great satisfaction of our radiologists," says Dr. Eugenio Basile, CEO and medical director of Basile Diagnostic Center. "It combines high image quality, offers great scanning speed and decreases the dose of radiation delivered to patients."
Revolution ACT delivers sharp, high resolution images to see anatomical structures in detail and clarity. And it manages radiation dose by providing dose-conscious care with ASiR™, GE's iterative reconstruction technology that can lower dose up to 40% without reducing image quality.
Dr. Basile says he expects these benefits to continue to play an important role in helping the center meet their clinical and financial goals. "Despite the very small size, Revolution ACT maintains high standards of quality from all points of view."
As more European facilities begin to reinvest in new imaging technology, Revolution ACT is poised to make the transition financially easier for hospitals, while helping them deliver a higher level of care to all their patient populations.