21-year GE veteran committed to using MR to better understand traumatic brain injury.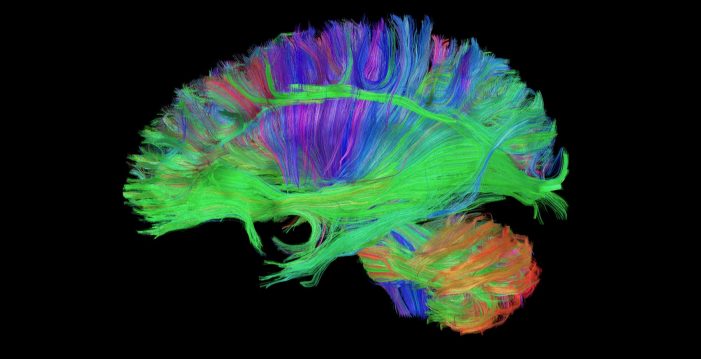 Jason Polzin, a 21-year GE vet and longtime football fan, was thrilled when he heard that GE was going to partner with the NFL back in 2011. "I have a PhD in Medical Physics and have worked in MRI my entire career…my kids don't really think that my job is cool, needless to say," said Polzin. "So my son, who was playing middle school football at the time, was pretty excited that I was going to work with the NFL."
Jason leads the applications and workflow team for the GE Healthcare MRI business and has been involved with the NFL partnership from the beginning. The goal of the partnership is to study and improve diagnosis and treatment for traumatic brain injury (TBI) for patients worldwide, including athletes. Head traumas and brain injuries have become commonplace in sports like hockey, lacrosse, cycling, and snowboarding. According to the Centers for Disease Control and Prevention (CDC) as many as 3.8 million sports-related concussions occur in the U.S. each year. That number includes not only professionals but amateurs of all levels, including children.
One Friday night in 2013, Jason's son, Bennett, was playing defensive back for his high school football team and started having some suspicious symptoms after the game. "My wife, who is also in the medical field, and I had been learning about TBI and concussions so we knew the warning signs," said Polzin. "We took him in to see the doctor and he was diagnosed with a concussion. It wasn't one of those hits that you see in slow-motion or like in the movies. But as a parent, it's always scary to have your child get injured. Bennett's coaches were so supportive and knowledgeable so after following doctors' orders and sitting out for a game, he was cleared to play again."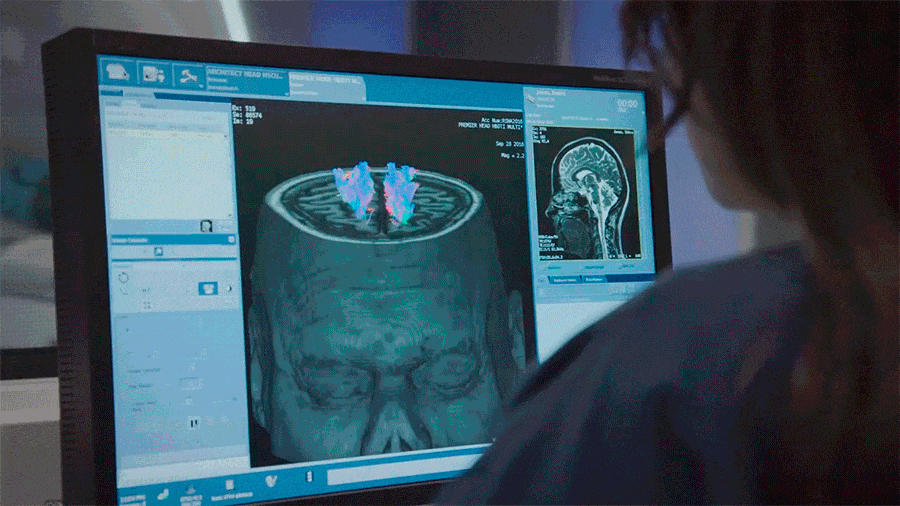 "It became so apparent to me that we need to improve the tools to better understand this injury so we can improve diagnosis and treatment," commented Polzin. "If a player breaks his leg, he gets an x-ray, or if he injures his knee he gets an MRI; they wouldn't ask you if you can walk on the leg. But with a concussion, there is no standard, clinical, objective test. I came back to work on Monday with a new sense of urgency and eagerness to get this done."
MRI is uniquely positioned to see and measure neurological changes; using MRI, clinicians can see both anatomical information, like tissue in the brain, as well as changes in function that you can't see with any other modality. Polzin's team has been working on new apps and software that research partners are using for clinical studies. Once these tools get validated through the study, some of them will go into product in the next-generation MRI scanner.
Bennett is now playing football at the collegiate level with Carroll University in Wisconsin—he just finished his first season. He is also currently part of a study funded by the NCAA through Dr. Michael McCrea's group at the Medical College of Wisconsin, which incorporates head impact sensor technologies, advanced neuroimaging, biological markers and detailed clinical studies to examine the acute effects and early pattern of recovery from sport-related concussion.
"I've been so impressed with the coaching staff both at the high school and college level," said Polzin. "They take player safety incredibly seriously and work with the players and their families to ensure everyone understands how to keep the players safe on the field."
Polzin's vision for the work he and his team are doing is that one day, there will be a definitive, quantifiable test for concussion. "Our goal is to produce an application that you would use to assess TBI and the severity of the injury before symptoms to help clinicians guide their treatment and monitor patient recovery," said Polzin. "And as we get more objective and quantitative tools, it will be easier to find solutions and new approaches to treatment."
Hear from GE Chairman and CEO, Jeff Immelt, on the importance of the GE and NFL Partnership.
Related stories:

NFL Players Drafted this Week to Benefit from New Head Health Initiative
GE Teams up with NFL to Accelerate Concussion Research, Diagnosis, and Treatment
Play Smart. Play Safe is an NFL initiative to drive progress in the prevention, diagnosis and treatment of head injuries, enhance medical protocols and further improve the way the football is taught and played