A collaborative project to make concussion diagnosis faster and more reliable, improving treatment for TBI.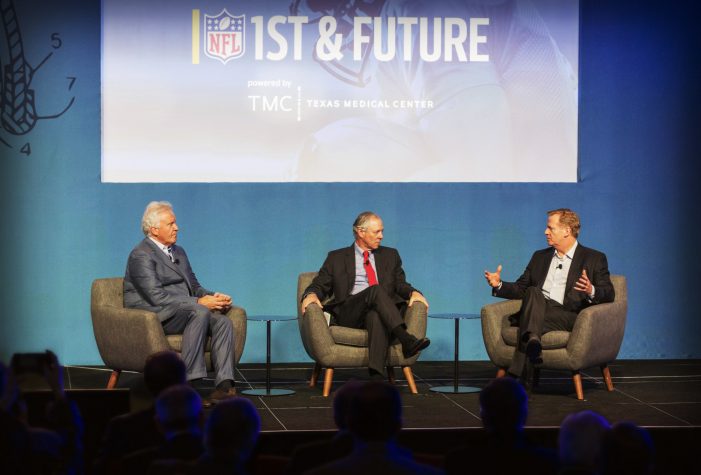 The U.S. Centers for Disease Control (CDC) reported that 2.5 million traumatic brain injuries (TBIs) occurred in 2010, and many experts believe this number is substantially underestimated. Concussions contribute to about a third of all injury-related deaths, according to the CDC.
Yet our understanding of concussions and how the brain works is still limited, and doctors' ability to quickly diagnose and treat concussions is imperfect. Researchers have made progress on diagnosing, treating and preventing concussions, but they still have questions about how and why concussions happen.
That's why GE Healthcare and the NFL teamed up in 2013 to create the Head Health Initiative, which promotes innovative thinking on how to protect against and diagnose concussions. This one-of-a-kind partnership invited innovators and entrepreneurs from around the world to develop solutions that would make concussion diagnosis faster and more reliable, and improve treatment for TBI.
"The NFL and GE had a common interest in advancing the understanding the brain. And as the science has moved forward on concussions and brain injury, the NFL wanted to advance that science and catalyze it," says Jeff Miller, senior vice president for health and safety policy at the NFL. "And who better, from an imaging, research and clinical perspective, to work with than GE?"
This focus on TBI in the NFL appears to be working. The NFL released data that shows the number of concussions in the league had fallen 11.3% in the 2016 season, even as more players were reporting suspected head injuries and more players were being pulled aside for examination.
The NFL is also collaborating with GE's Magnetic Resonance division to support clinical research into using MRI for advanced methods of imaging and quantifying brain function – which could transform the science around brain injury, benefiting not only football and other sports but also society more broadly.
"GE is a leader in developing sophisticated diagnostic imaging technology, but for all the advances in science, our knowledge of the brain is far behind what we know of nearly every other organ in the body," said Jeff Immelt, GE chairman and CEO, at the beginning of the partnership. "With this partnership, we will advance our research and apply our learning to sports-related concussions, brain injuries suffered by members of the military and neurodegenerative diseases such as Alzheimer's and Parkinson's."
The Challenge: Diagnose and protect against TBI
The Head Health Initiative includes a research and development program to evaluate and develop next-generation imaging technologies, as well as an open innovation challenge called the Head Health Challenge, a four-year, $60 million collaboration that funds three challenges to better understand, diagnose and protect against mild traumatic brain injury.
Challenge I focused on discovering imaging and algorithms to better detect and analyze subtle changes in the brain. By providing doctors with a better understanding of the molecular and physiological changes that occur shortly after a traumatic event, the goal is to help patients and bring better health to more people.
Challenge II focused on new materials and technologies that can protect the brain from traumatic brain injury, as well as new tools for tracking head impacts in real time.
Challenge III stimulated the development of materials that can provide excellent energy-absorbing and energy-dissipating properties, including 3D-printed helmet liners, smart helmet tethers to minimize head acceleration, portable headsets enabling concussion diagnosis on the sidelines. The Challenges concluded in 2016.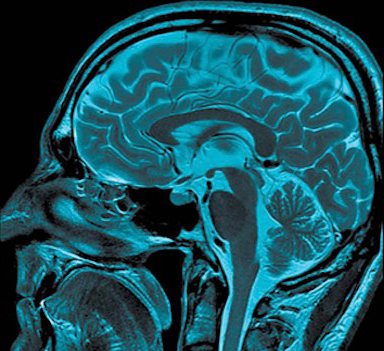 A Super Bowl-sized message on TBI
Each year, the NFL partners with technology and innovation leaders in the Super Bowl host city to recruit startup companies with technology to advance player safety and performance. This year the NFL joined forces with Texas Medical Center in Houston to hold the 2017 "1st and Future" competition with several GE leaders present, which focused on innovations that advance sports technology and athlete safety.
Startups submitted entries in three categories – Communicating with the Athlete, Training the Athlete, and Materials to Protect the Athlete – for the chance to pitch their innovation to competition judges in front of an exclusive audience, including NFL team owners and executives and representatives from the Houston Super Bowl Host Committee and the Texas Medical Center.
During the kickoff event, GE CEO Jeff Immelt and NFL Commissioner Roger Goodell paired up before the big game to discuss the Head Heath Initiative and the future of TBI research. "This is the definitive healthcare challenge of this era," Immelt said at the event.
He emphasized the importance of the entrepreneurial spirit to solving these critical questions, and Goodell pointed to the link between sports and business as a key to moving forward. "We love competition," said Goodell during the event. "It makes us all better."
Both GE and the NFL see TBI research as a long-term partnership that will positively affect thousands of people every year. "As we think through the next stage of our relationship, there are endless possibilities," says Jeff Miller.
As Jeff Immelt said in the 1st and Future event, "Studying the brain should be one of the four or five things as a country we put up there like sending a man to the moon because it's going to have a huge impact on quality of life."