Voluson P8
---
Imaging. Simplified.
Patient demands and time pressures are high. To succeed, your practice requires exceptional and efficient imaging services:
Excellent 2D images - optimized for clarity and detail at the placement of a probe
Advanced color Doppler - to provide deep insight into vascular anatomy and function
Exceptional penetration with consistent image quality - to help with difficult-to-image patients
One-touch image optimization - for fast efficient imaging
Easy 3D imaging - additional anatomical views for thorough assessments
Ease of Use and Productivity
Simply place the probe to get the information you need, without time-consuming modifications. Acquire excellent images across all patient types - quickly and easily. A robust set of automation tools helps reduce keystrokes and provide consistency to support clinical decision-making.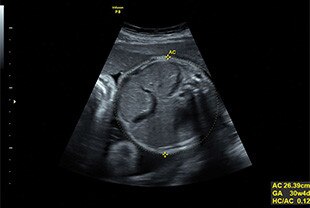 Semi-automated biometry measurements seamless fit into your 2D workflow using SonoBiometry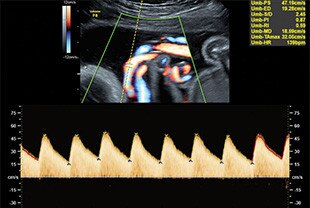 Sensitive pulsed wave Doppler umbilical cord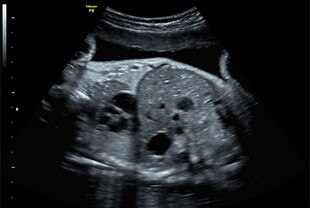 Excellent contrast resolution in fetal diaphragm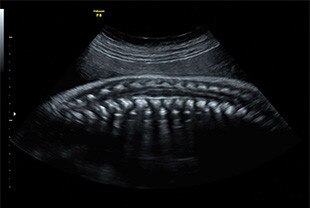 Excellent detail of fetal spine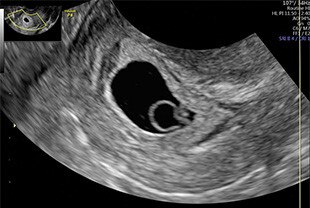 Vivid contrast resolution; first trimester gestational sac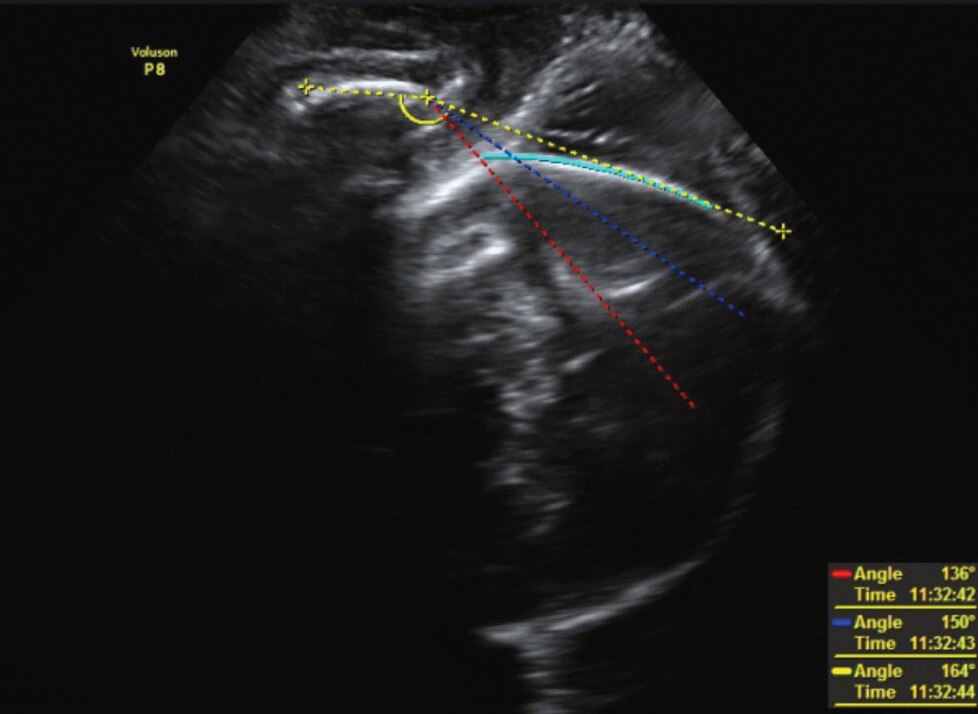 Multiple angle of progression measurements performed over time using Sono L&D
Ergonomics

Intuitive Scanning Capabilities

---

The Voluson Performance system is a sleek, lightweight system that slips easily into small spaces and enables fast, effortless scanning and reporting.

Scanning automation helps improve exam quality and speed so you can make short work of heavy schedules:

Auto optimization of 2D and Doppler - Helps enhance contrast resolution and spectral Doppler at the touch of a button for superb images

Lightweight probes with wide field of view (FOV). Choose from an extensive range of probes that deliver outstanding image quality with minimal user interaction.

Wide-sector abdominal and endocavitary probes display more anatomical information in a single image than with standard FOV versions
Lightweight probe options for user and patient comfort

Intuitive keyboard design provides fast access to frequently used functions to help reduce exam times and limit reaching that can cause user fatigue.

17-inch, flat-screen LCD monitor provides high-resolution visibility under all lighting conditions and moves independently of the console for easy adjustment and user comfort.

Simplified reporting and archiving

Create structured reports (1st, 2nd and 3rd trimester, gynaecology) in minutes
Export PDF reports with images and graphs at the touch of a button
Wireless connectivity for efficient, secure transmission of reports and images. Integrated peripherals including a software DVR for efficient documentation.

Connect With Patients

Clinical Expansion

---

At the center of effective care delivery is a connection between provider and patient. With the Voluson P8 sharing the findings with patients and colleagues is extraordinarily easy - and secure:

Text or email images to patients directly from the console, for an instant connection that enhances patient satisfaction.
Share encrypted images and reports with referring physicians and colleagues securely via email and export from the console

ViewPoint

ViewPoint™ ultrasound data management solutions can help you streamline your workflow giving you those extra minutes to connect with your patients. Efficient digital connectivity gives you freedom and flexibility, and help improve the archiving of games, volumes and structured reports.
Voluson Club
JOIN THE Voluson Club
Membership in the Voluson Club, our global users; community, provides you with access to white papers, educational resources, product tips and tricks and peer-to-peer best-practice sharing to help you get more from your system
Learn, network, share at www.volusonclub.net