Customer Testimonials
What are the key benefits that PET/MR brings to research initiatives?

What do you love about your SIGNA™ PET/MR?

What are the clinical benefits of using PET/MR?

Where do you think PET/MR technology will take you in the next 5 years?

What new PET/MR advances from GE excite you?

Learn more about the SIGNA™ PET/MR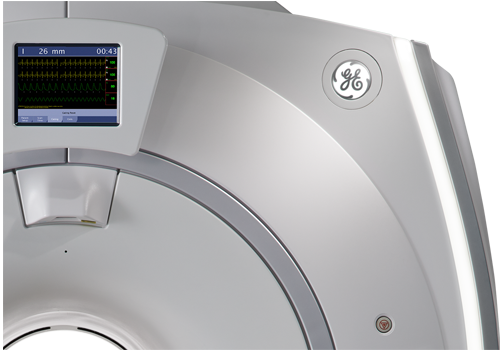 Energize
The SIGNA™Works standard applications portfolio contains imaging solutions that cover a wide variety of contrasts, 2D and 3D volumetric data, including motion correction capabilities. SIGNA™Works provides all of the tools you need to complete a clinical exam.
Clinical Gallery - Standard & Elective
3D MRCP
2D Cine FIESTA

Black Blood - SSFSE

PS MDE

QuickStep MRA
Expand
Take your expertise to the next level when you move beyond the standard with SIGNA™Works innovative applications. Improved image quality, higher efficiency and a more streamlined workflow help you perform better than ever before.
Clinical Gallery - Innovative
HyperCube with Flex

HyperSense Knee Cube .4 x .4 x 4mm

HyperBand
Supporting Materials
Optimized clinical pathway
Increased PET sensitivity with TOF and QStatic