GE HealthCare's newest study, Reimagining Better Health, was commissioned to find fresh perspectives on the healthcare industry today and how it can be improved. By surveying a diverse group of 7,500 clinicians and patients across eight countries,[1] this study reveals that the future of healthcare lies in a system that serves people first and works to improve both the patient and the clinician experience. And it shows that there's a strong consensus on how to make that happen.
Here are the six trends and findings the study explores for a more human and flexible healthcare experience:
Care Team Well-Being
Even before the pandemic hit in 2020, clinicians had infamously grueling schedules, and the pressure has only increased. Fewer than half of all clinicians "feel they have enough time and resources to care for both patients and their families." Clinicians surveyed cite poor work-life balance paired with global healthcare crises as key reasons for clinicians leaving the industry.
We know how important our care teams are, and their well-being must be a priority. The key may be in workforce planning, which will restructure the healthcare workspace to put the right work into the best-suited hands to ensure that clinicians have the resources, training, compensation, and working environment they need to thrive.
Patient and Care Team Partnership
There is an increased demand from patients for control in their health journey, but they often face roadblocks due to a lack of communication and integration among clinicians, departments, and systems. By transitioning to an integrated, collaborative care system that places patients within their care teams, clinicians will be able to treat patients most effectively and patients will be able to play an active role in their own care.
Smart and Connected
We live in an age of data and information, but in the healthcare industry, accessing patient data across different devices and softwares can be a challenge. The future: seamlessly integrating all devices and softwares in an interconnected ecosystem so that patient data can easily be accessed and utilized by clinicians to streamline workflow for smarter and faster clinical decision-making.
Harnessing Big Data
Knowledge is power, but we need to be able to analyze that knowledge to effectively leverage it. Healthcare data pours in incredibly quickly, but the volume is overwhelming, with 97% of all healthcare data in hospitals going unused. Clinicians do not have the time to break down each byte of information as they stay vigilant in patient care.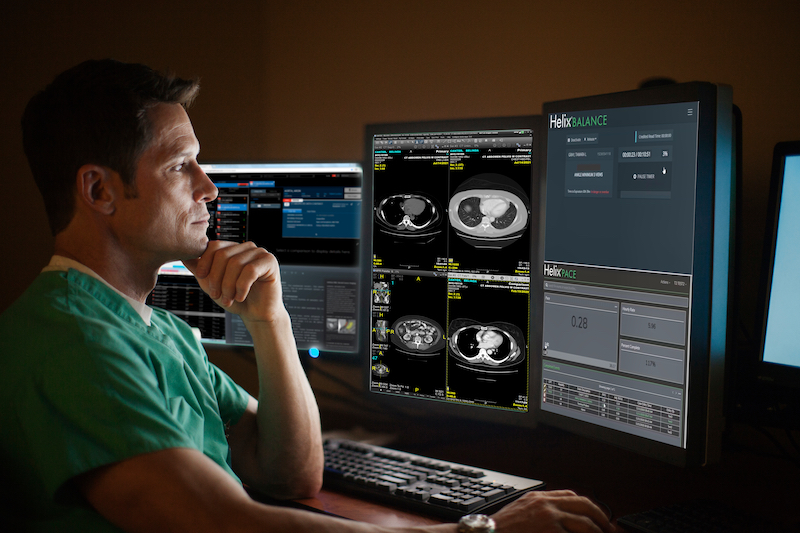 The next step is learning to utilize big data to its fullest potential. Hospitals and practices must rethink technology infrastructures and leverage smart and connected workflows to share data-driven discoveries across different health systems to make the best use of the data resources in their hands. Care teams will also onboard data specialists so that data can be analyzed with the greatest efficiency while clinicians prioritize hands-on patient care.
Distributed Care
During the height of the pandemic, telehealth was an absolute necessity, but that experience with telehealth shone a light on the manifold benefits of a flexible care system.
Traditionally, the majority of care is administered in person in conventional healthcare facilities. But by building on using the resources and experience obtained from the COVID-19 pandemic, we can distribute care so as to relieve pressure from hospitals and make it more accessible to patients. Now, rather than constantly heading into the hospital or care center, patients have more flexible, accessible options, including mobile clinics, telehealth, and basic in-home care, including self-monitoring, treatment, and diagnostic testing.
"Stronger monitoring of healthcare devices in homes and digital transformation are the things that the healthcare industry needs most today, promising fair and affordable health services and a more efficient way of living," said a nurse from Germany in the study.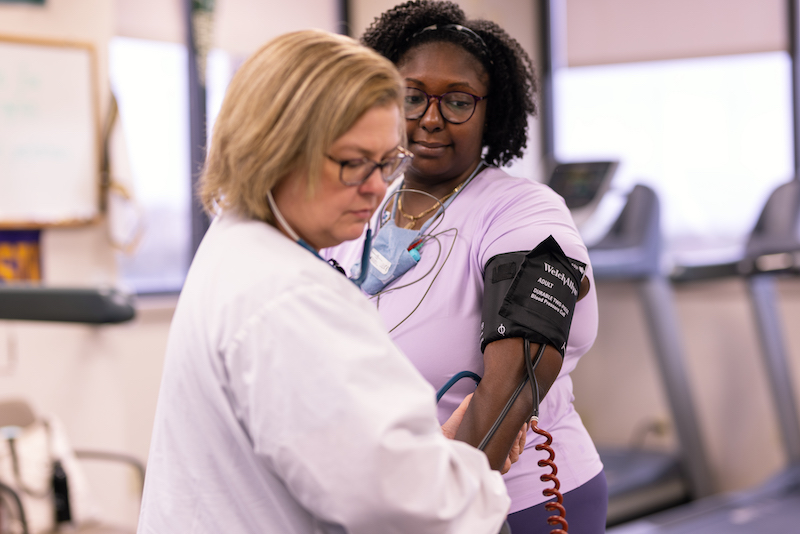 Precision, Predictive, and Preventive
The next wave of care emphasizes wellness and preventive medicine, rather than primarily treating and curing problems after they've arisen. This focus will allow clinicians to provide more personalized care plans, making it easier to diagnose rapidly and apply precision care when illness does occur. The majority of physicians believe "healthcare that is personalized to the patient is very important for the future," and patients agree that using technology to get earlier and faster detection, evaluation, and treatment for their needs is one of their top priorities.
This approach can also address global health inequity. At-risk communities can be more easily identified and offered preventive care tailored to their specific needs, and there is the ability to scale up wellness and preventive care to serve larger and larger populations.
Explore the full study and findings of Reimagining Better Health here.
About Reimagining Better Health
The Reimagining Better Health study draws on a quantitative survey of 2,000 clinicians and 5,500 patients and patient advocates, as well as qualitative interviews of 24 healthcare experts across eight countries in North and South America, Europe, and the Asia-Pacific region. This cross-sampling considered diversity of economic maturity, geography, and representation of a pure or hybrid form of the four basic healthcare models (Beveridge, Bismarck, National Health Insurance, and Out-of-Pocket).
The double-blind survey with random sampling was conducted between August and October 2022 by a third-party market research firm. All survey respondents were asked for their opinion based on their personal experience. Questions relating to technology solutions addressed their general perception and experience with technology within their facilities and included the entire spectrum of medical technology, without reference to any specific solutions or vendors. Any references in this report to technology are inclusive of the entire spectrum of medical technology, such as medical devices, software solutions, electronic patient records, and other digital workflow solutions.


Why We Conducted the Study
As we stepped into a new chapter as an independent GE HealthCare, we commissioned this study to help not only us, but the healthcare industry, add context and insights helpful to better defining the problems our customers and broader stakeholders face. It starts with listening and understanding before you can solve the problem.
By amplifying the voices of patients and clinicians, we shine a spotlight on their personal perspectives as a critical and frequently overlooked part of this conversation. Their insights are essential to the industry collectively reimagining healthcare. Their partnership and positive experience are key to the healthcare industry's success.
References
[1] Brazil, China, Germany, India, New Zealand, South Korea, United Kingdom, USA.