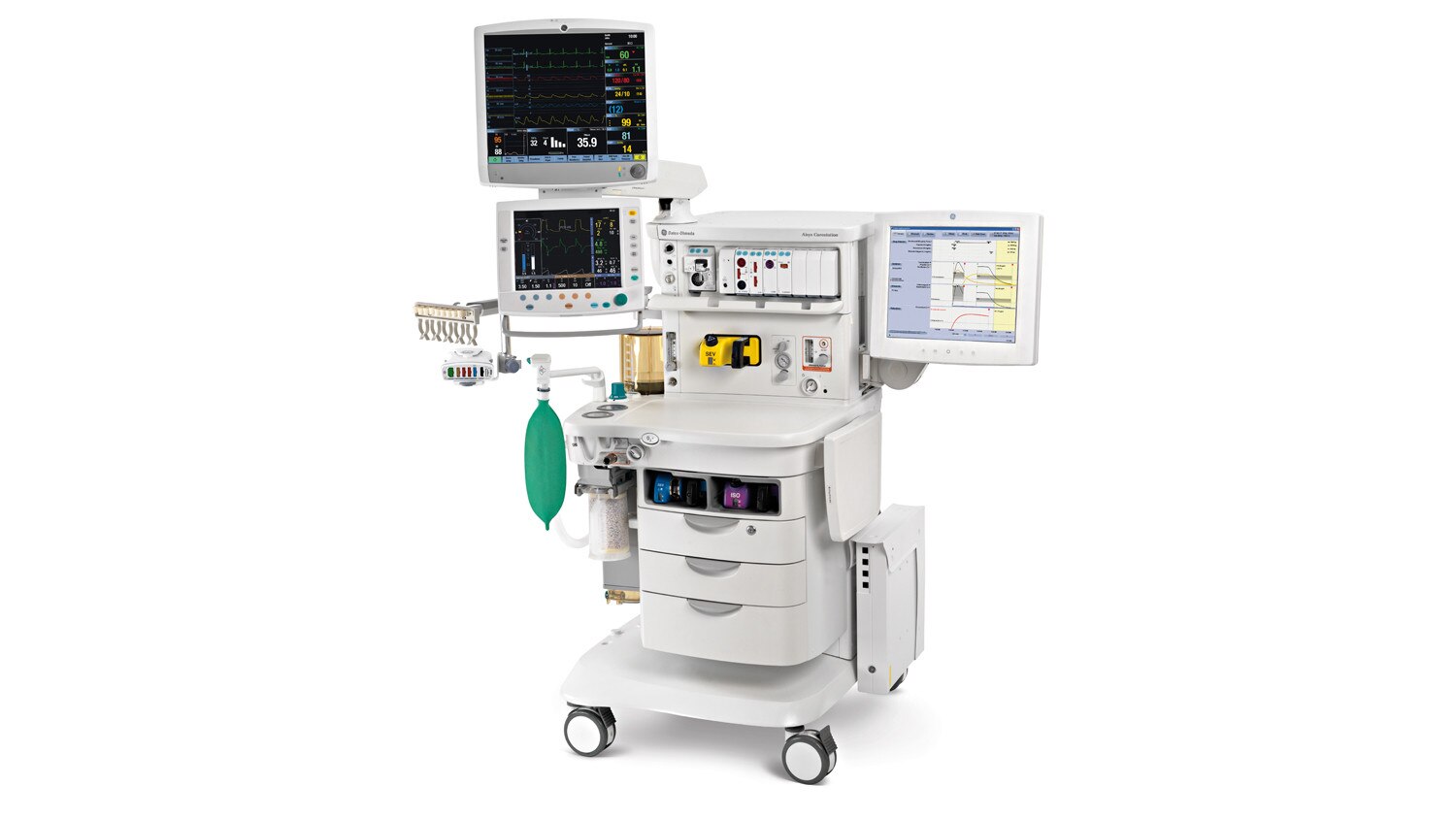 Anesthesia and Respiratory - Technical Training
Training Registration Policies
Registration Instructions
Note: All training must be completed within 18 months of purchase.
Each course page has a "Schedule/Registration" section. Scroll to the "Schedule/Registration" section to see available course dates and locations.- Find the desired date/location, and click on "Register Now".
Complete all information on the registration form.
Note: (Asterisks indicate required fields).- Click on the link for the Technical
Devices Agreement & Employment Verification Form, complete the form, sign it, and then fax to 262-546-0997
(Note: If you are paying by a billable PO, fax a copy of the PO to 262-546-0997).
Print the registration form for your records.
Click the Submit button to send your registration form to our Training Coordinator. A GE Training Coordinator will contact you within 2 business days to finalize the registration process.
Registration
All training must be taken within 18 months of purchase.
Attendance
Class start and end times vary. Please refer to email enrollment notification.
Participants are required to arrive on time for class.
A "no show" is not eligible for reimbursement.
In order to receive certificate of completion for a course:

Participants must attend the class in its entirety; missing a day will disqualify you from receiving full credit
Participants must pass the assessment administered at the end of the course
Cancellations
Please carefully review our cancellation policy and how it applies to your cancellation. Should you wish to cancel your registration, we enforce a time sensitive policy. As you can appreciate, a cancelation with less than four weeks' notice makes it very difficult for another student to plan on attending. If there is someone else in your organization that would like to attend in your place – this fee will not be charged. The cancelation policy is outlined below:
Cancellations can be made by email or phone: edservices@ge.com or by contacting 888-799-9921.
For cancellations made more than 4 weeks prior to the class start date, there is no cancellation fee.
For cancellations made up to 2 weeks prior to the class start date, there is a cancellation fee of 50% of course tuition.
For cancellations made less than 2 weeks prior to the class start date and for no-shows (i.e., registered students who do not attend the class and do not cancel in advance of the class start date), there is a fee of 100% of full course tuition.
GE reserves the right to cancel or reschedule any class for any reason and at any time. GE will not be held responsible for any travel costs incurred due to causes beyond our control, such as, but not limited to, hurricanes, tornados, or strikes.
Low enrollment
GE reserves the right to cancel classes due to low enrollment.
Classes with low enrollment 15 business days prior to the scheduled date will be cancelled.
When GE cancels a class, tuition will be refunded in full, or may be applied to the cost of another class scheduled to take place within 12 months of the original class.
For questions call: 1-888-799-9921
Email:EdServices@ge.com
Note: GE's health and safety policy requires students to wear closed toed shoes while attending training. Steel-toed shoes are preferred, but steel toe shoe covers are available in the classroom. Sandals are not allowed in the training area.